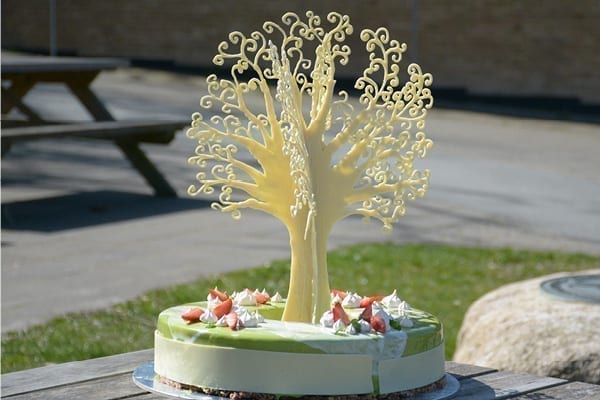 28 apr

"Tree of life"-cake, greenfingers and corona thoughts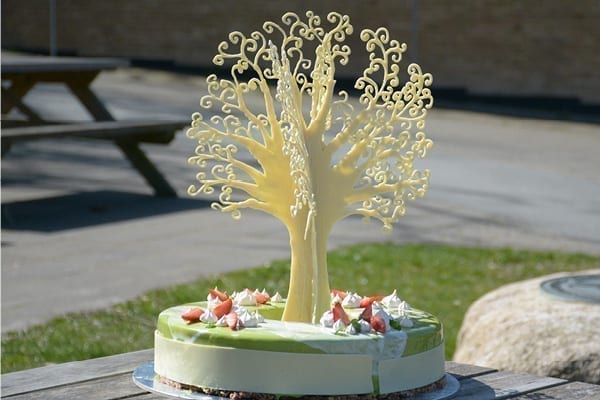 Dear reader,
It has now been six weeks since the students went home and students, parents, teachers and other employees at Ranum have "gotten used to" this new daily life. It is not by our own free will that we get used to these new routines, but it is necessary if we want to get through these hard times.
We already hear plenty about corona in our everyday lives, so from here on the newsletter is about everything else. Almost, that is. Let's look at this week's stories.
First: A big hooray!
The Efterskole-teenager celebrates its 16th birthday
Ranum is a teenager in the efterskole world, but after 16 years of focusing on values like diversity and community, we know a bit about what it means to be an efterskole.
In 2004 86 excited and brave students, along with a group of teachers who were just as excited, started at Ranum. Actually, some of these teachers still work here. Already from the beginning the vision of Nature Sport and Imagination was a big part of our DNA. The dream and travels to various parts of the world quickly became a reality. Everybody lived in Kærhuset, and this was where it all started, with a spit in the dirt between the two buildings that were united with a big glass section. Ranum Efterskole was born.
Yesterday we celebrated the day. All the employees, who are working on different projects around the school, gathered and enjoyed a piece of cake with a few pithy words.
The beautiful Tree-of-Life cake was created by Tanja, our confectioner and baker, and before we cut the cake, we took a few pictures, which you can see here.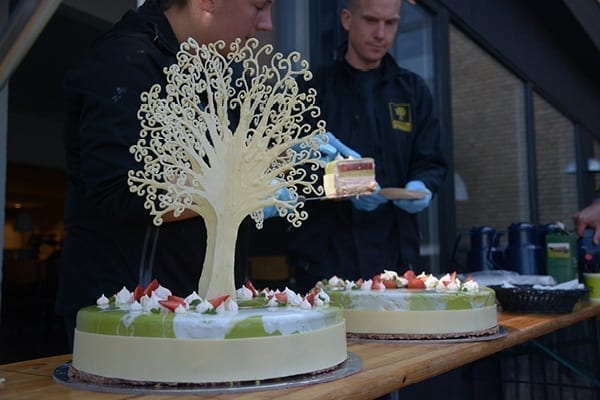 It's curious to think that a lot of our current students are the same age as the school. And just as the students, the efterskole is constantly developing and exploring new sides of itself.
Project Green Fingers
One of the places currently being worked on, is the garden at Ranumhus. Here, Project Greenfingers has really started ploughing the soil, making new cages for the animals and fixing the greenhouse. It is going to be a Mecca of good, sustainable products when it all comes out.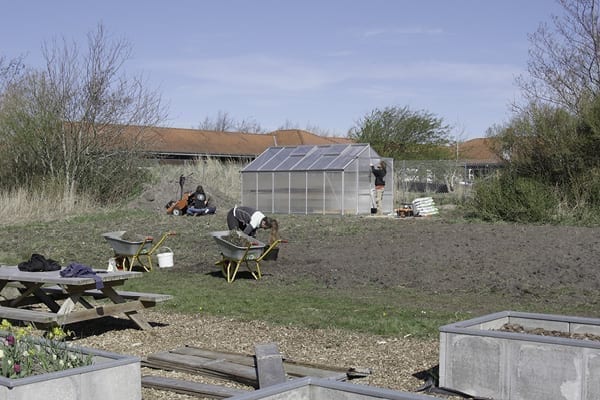 Follow the project on Facebook here: Projekt Green Fingers
Results of our Namibia work
Earlier this week, our collaborator N/a'an ku sê shared a video, where you can see the results of the work that the Namibia team did on their culture travel in January. The work is well underway, and their message was as follows:: "Max's mega troop has moved into a massive new camp. Decked out with play frames to delight any primate, our cheeky chacmas are loving life. Thank you Ranum Efterskole College for your construction efforts."
What to do at home?
Here we bring you a story that nevertheless has something to do with corona. In social studies the students have made a video with suggestions to, what you can do at home. They made some really fun suggestions, so watch the video here.
Thoughts on corona
There are a lot of thoughts going through the minds of our students and it can be difficult to relate to what is happening. Read more about how two of our students experience the quarantine.
The best year of our lives – Liva
My efterskole thoughts – Marie
These were the stories from the last week. Keep up the good spirits.
Have a lovely weekend everyone!
Kind regards
Ranum Efterskole College