Fashion & Sustainability
The fashion industry is often critisised for its appeal to mass-consumption and a lack of responsibility towards the environment.
From an interest in fashion, this subject will investigate further how the fashion industry have changed in recent years in relation to the concept 'sustainability' and how it might look in the future.
Content in classes will vary between research of the fashion industry and its impact on environment. Latest developments within the industry in relation to more sustainable design and production as well as getting a deeper insight into the industry itself – e.g. what is it like to be a designer, what does it take 'to make it', what is it like to be a fashion photographer, work on editorial fashion magazines etc. And last – also investigate the impact fashion has on the constructs of society – how much does fashion and trends shape our lives.
The fashion industry has multiple aspects and there are therefore many interesting contexts to explore further:
In the context of:
History

Economy

Sustainability & Environment

CSR (Corporate Social Responsibility)

Ethics (production, labour, wages, human rights)

Social & Status

Trends (both socially, economically and politically)
Suggestions for interesting companies or organisations to visit for preparations:
Elsk (Ethical design and clothing company in Klitmøller)

Klitmøller Collective (ethical clothing brand in Thisted)

Ivan Grundahl (high fashion in Copenhagen)
Suggestions for travel destination:
Sweden, Stockholm. Sweden has a long history of successful clothing companies that are internationally known (H&M Group covering H&M, COS, Weekday, Cheap Monday, Monki, H&M Home, & Other Stories, ARKET, Afound. Higher end brands and design such as House of Dagmar, Filippa K, Acne, Tiger of Sweden etc).

Denmark, Copenhagen. Copenhagen has become quite the player in the international fashion industry underlining the notion of the so-called Scandinavian style that many international buyers are looking to. Companies such as Samsøe & Samsøe, Baum Und Pherdgarten, By Malene Birger, Georg Jensen, Mads Nørgaard, Ganni, Designers Remix just to name are few are all brands who have made it internationally.

France, Paris. Paris American Academy – Fashion School. Fashion Mueseum. Louvre. Mont Martre. " French chic", French Vogue – Long history of being the fashion capital.

England, London. Central Saint Martins College of Art & Design. Camden Market – retro – vintage – bespoke design and clothing
The idea would be for the group to arrange visits to some of these designers/brands in order to get insight into how they operate and under which ethical considerations. Meet with local fashion photographers, bloggers, designers to know more about what 'daily life' actually entails in the industry and if being in the industry is actually as glamorous as it seems in the magazines. It will be put in contrast to the concept of sustainability and the question of whether the industry in the future can be 100% sustainable  – meaning with little or no negative impact on environment.
We will also invite guests in relation to presentations and workshops.
The final product of this class will be a fashion blog with some of their designs, interview and pictures.
Vilkår og egenbetaling
Vilkår: Alle elever er forsikret ifht. farlig sport op til 500.000,- kr. ved skader, som ikke er dækket
af skolens erhvervsforsikring. Se også skolens sikkerhedsinstrukser for kajak/vand aktivitet. Det må forventes, at der vil være behov for godt udstyr: Rygsæk, støvler, skaljakke, sovepose mv. Du er meget velkommen til selv at medbringe mountainbike.
Egenbetaling: 2500 kr

Undervisere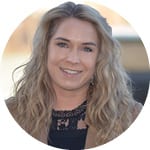 Nanna Sørensen
Tilbage