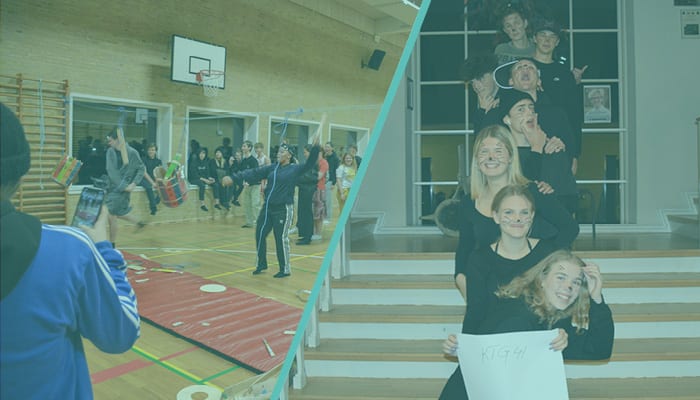 08 Mar

Lent, mid-term reviews and AFSs
Dear reader,
That's the expression to get some air under your wingsthat in principle it means "the opportunity to develop freely and independently or to experience something new and exciting" (ordnet.dk). Add community, professionalism and education in a safe, diverse environment, and you've almost got Ranum's values framed.
Right now, the Danish westerly wind is adding another dimension to the wing narrative. It's blowing. A lot. TV2 Nord predicts an unusually windy Friday ahead, so we seek refuge from the wind and in each other's company.
Pull up your collar and put the kettle on, here comes this week's newsletter from Ranum Efterskole College.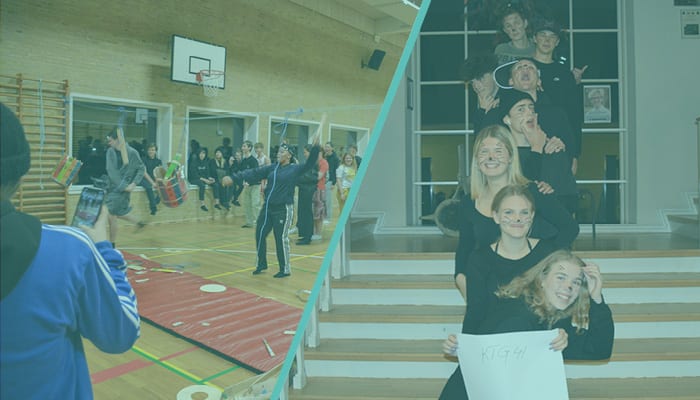 We start off strong
8 teachers. 10 bats. 20 barrels. 400 pupils. 0 cats. Put it all together and you have one HUGE carnival. That's exactly what we had on Tuesday. The contact groups had dressed up under the same theme. Most of them, anyway. See or re-see the pictures of them right now here.
🤡👑💥🎭
#fastelavnerwithname
Mid-term evaluations
Last week, the contact groups started to evaluate how the after-school year has been so far. We are halfway through, which means that we now have personal interviews with each student. The conversation has several purposes, but the most important is of course that each student is seen, heard and challenged. We talk about values, attitudes and friendships, and we do this in a safe but also encouraging context.
The conversation should also focus on the rest of the year, tightening up where to tighten, supporting more where to support, building dreams, goals and so on.
New AFSers
We'll just switch over to English.
"Since Monday evening, 7 lovely girls joined the school to experience the efterskole life during one month https://static.xx.fbcdn.net/images/emoji.php/v9/t6d/1/16/1f973.png"); background-repeat: no-repeat no-repeat;">🥳
Say hello to our AFS students: Lilly from Germany, Camilla from Argentina and Pam, Yam, Eye, Idea and Aimee from Thailand."
A very, very warm welcome to you guys, we hope you will have a memorable stay at our school.
no-repeat no-repea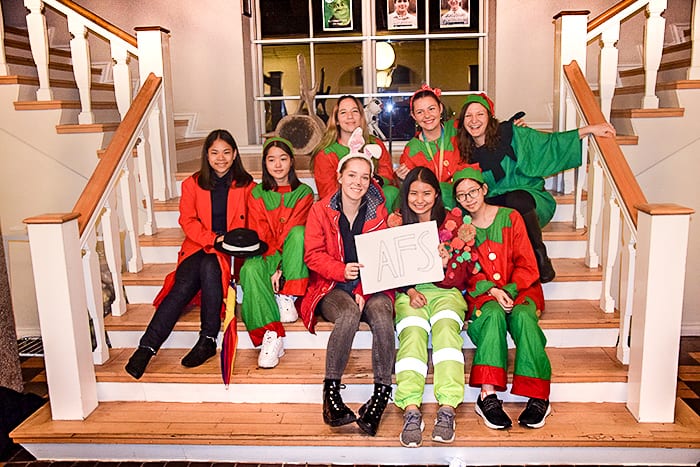 Trial at Ranum
Well, it's probably not as bad as it sounds. It's as close to reality as possible, but there are no criminals here. At most, a night owl or two, and we'll take care of that too, of course. Outside the courtroom. But educational and exciting, it certainly was.
Hip Hop international
Teachers Jes and Niels bravely went to Randers to participate in the Hip Hop International fair. They answered questions about the school and talked about dance as a profile subject.
Do you know someone who has a dancer in her belly? Visit our page for dancing right here and read more.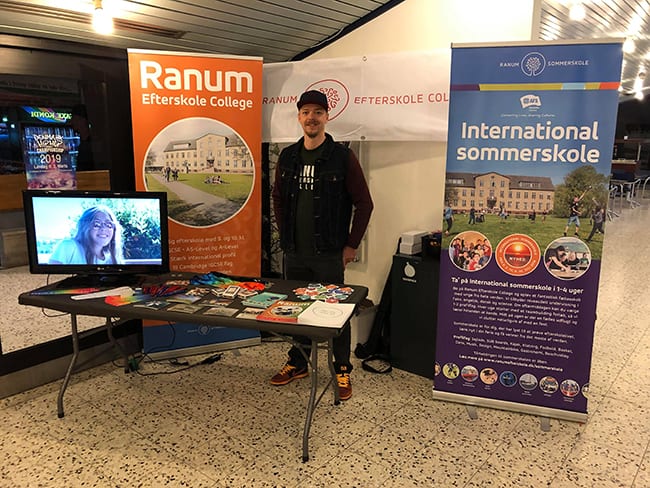 Language barriers: Students tell
First of all: the challenge is there, but so is the solution. We are a school with many different nationalities and, of course, languages. We always focus enormously on the barriers that may exist between Danish and foreign pupils.
So the last thing you need from here is a good story. In fact, one with a very serious message. And it's made by students. Felix and Helena have focused on language barriers, which are a real and sometimes challenging issue here at school. So, they say, it's really important that we talk openly about it and work even more on communicating better across different languages. "Use your phone to communicate with each other," is one of the words of advice from the two students.
In addition, they hope the video can help more people break the barriers - and encourage them to do even more. That's why it's great that Felix and Helena have made this video and actually got many of their fellow students talking.
On weekends there's the Ranum World Poker Tournament, so it's time to find your inner Gus Hansen - there are some great prizes up for grabs.
Have a great weekend
Greetings all of us at
Ranum Efterskole College