Summer School
Summer Camps
Apply for Summer Camps 2021
Spend your summer at
Ranum
Summer Camps
An experience for life
Join our Summer Camps and have the best summer of your life with young people from all over the world. You will have an amazing and eventful sommer and you will experience personal and academic development.
Participants will have the choice of International Summer School for 1 to 4 weeks or one of several specialised camps for 1 to 2 weeks: Cheerleading, Creative, Adventure, Sailing, Scuba Diving, Dance, Crossfitters and eSports.
How does COVID-19 affect me or the programme?
If you consider a year at an efterskole, it is perfect for you to try out the Summer School, before you decide. I am so much more open to others now, even though I was quite nervous before it started. I quickly realized that we were in this together, so you will be part of a community quite fast - also because you do everything together.

These two weeks has been an incredibly essential thing for me. I vastly improved my English, I met new friends from all over the world and generally had the best summer of my life. I love meeting new people, and at the Summer School, I also learn a lot about myself - together with other young people from all over the world.
An abundance of opportunities
The campus area reaches more than 20.400m2 with 4 houses. All facilities are available during Summer Camps. In the video you will get a guided tour.
1 Assembly hall with 475 seats.

4 Science rooms

1 Cinema with 60 seats

2 Music rooms

2 Design rooms

1 Skateboard workshop
1 Design room

1 Media workshop

1 Elektronisk musik "Beatlab"

1 eSports room

1 Gastronomy room

3 Gyms
1 Sports hall with boulder wall

1 Sports Center with 3 halls

1 Nature Sports Center

1 Wakeboard track

Common room with cozy activities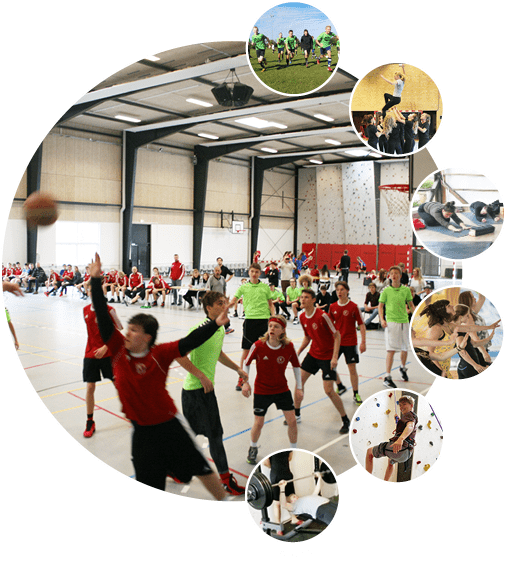 The Multihal
is located in the middle of the school grounds, and here we play handball, football, volleyball,
we practice yoga, zumba, cheerleading, airtrack, gymnastics and much more.
In addition, there is a large climbing wall, which students also have access to under
under capable guidance.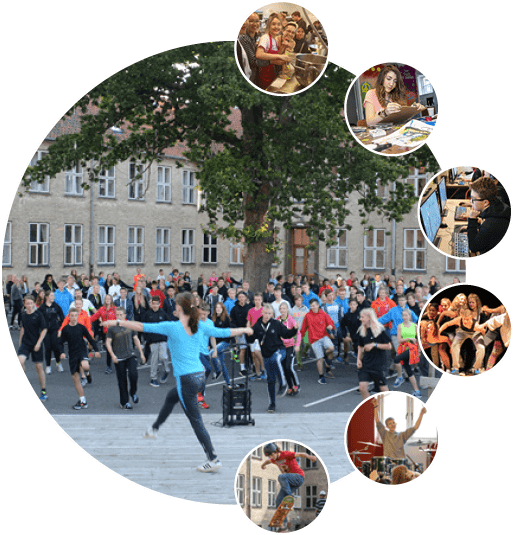 Common rooms
e.g. Media room, E-music, eSport, cinema and wood workshop.
Outside you can do skating, longboarding, roller skis, play basketball
and hockey, do parkour or simply relax by a campfire.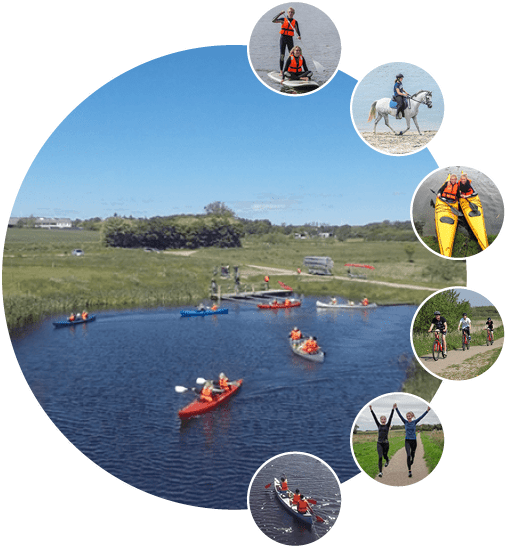 Vilsted Lake
Vilsted Lake is every outdoor students big dream. We have direct access to the lake
and the area is used for kayaking, canoeing, SUP, adventure, MTB,
running and horseback riding.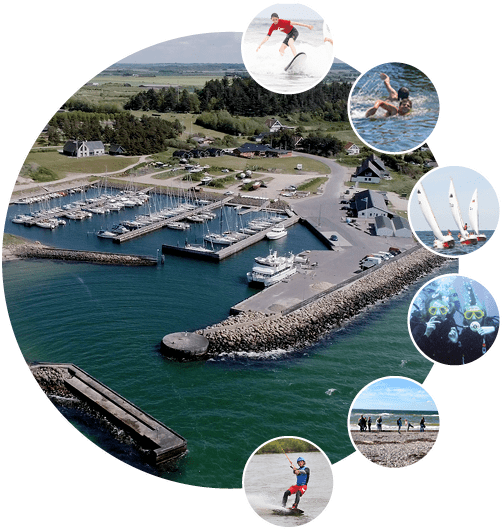 Rønbjerg
is our maritime base and the harbour is home to sailing students
and our 10 sailboats. Here is one of the Nordic region's largest activity centers,
Landal Resort, where we use the swimming pool for diving and swimming
and the wakeboard track for SUP and wakeboard.
Questions? We're here to answer!
Subjects and activities for everyone
The Summer School gives you both community, academic challenges and experiences. Learning thrives when you are taught in subjects, you choose yourself, together with others that are also interested in learning.
In the academic subjects you will meet young people from all over the world with different cultures, in an international environment.
You will experience social development and be more open to others. You will grow as an independent human being and get new friends while improving your English, because the teaching and communication is in English.
Everyone has the opportunity to build their own schedule - depending on their interests. You might notice that you learn a lot in the profile subjects, because it strengthens your ability to learn new things and think creatively. This experience is valuable for you when you move to the next chapter in your education. You can choose a new profile subject every week.
The programmes and schedules are preliminary, and we might change them due to wind, weather changes and wishes from the students - there is a lot of opportunities.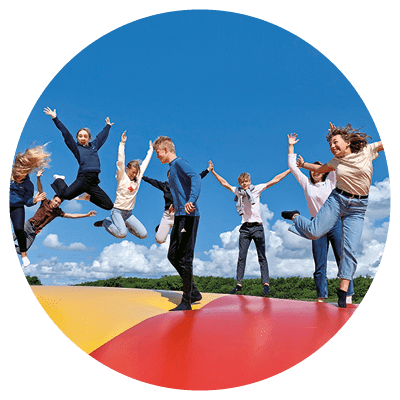 Choose your programme
So, you want to join our Summer Camps? Great! There is a lot to look forward to.
You can choose between 2, 3 or 4 weeks of Summer Camp. The basic schedule are same in all programmes, and you will choose your weekly activity subjects and academic courses.
All programmes include accommodation in rooms of 2 - 4 students, 3 meals and refreshments each day, bed linen rental and towels, academic courses, trips, a personal mentor and a Ranum package with a t-shirt, sweatshirt and backpack.
Registration and payment
Registration and payment is due 4 weeks prior to the Summer School begin via our webshop. Click "APPLY" to navigate to the webshop. Here, you will find the different programmes. Choose your programme that are relevant to you.
When you are finished, go to the shopping cart. You will be asked to write your social security number in the commentary box. Also, tell us here if you wish to arrange an activity, workshop or similar for the other participants.
After that, you will receive a receipt, saying that you are now enrolled at a Summer Camp. Four weeks before you start, you will receive more information about arrival, accommodation etc. In this mail you will also be asked to fill out a questionnaire with you subjects.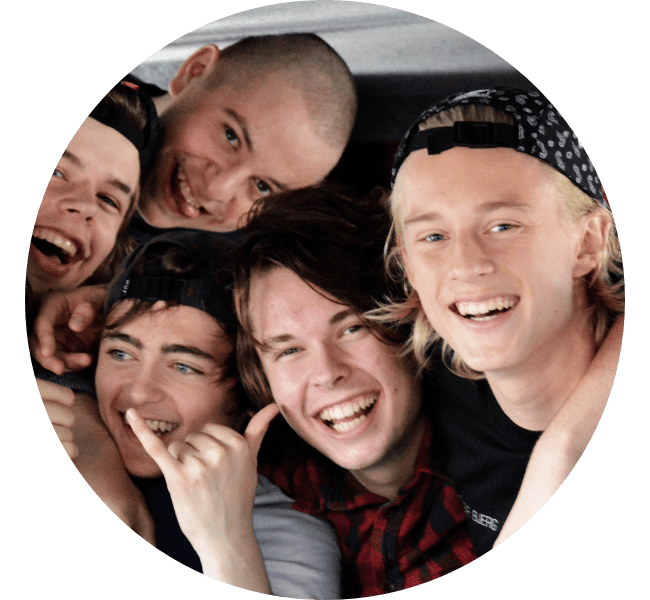 Apply today and have an unforgettable summer