Fees and calculation of support
It is an investment into the rest of your life to be at an efterskole
A 1TP5 year at Ranum Efterskole College is 43 weeks. The weekly price in 2023-24 is DKK 2,700, which is paid in 12 instalments. The state subsidises the 1TP5 year if you are a Danish citizen or have a connection to Denmark. The state subsidy depends on household income two years before the student starts and on the number of siblings. The school will help you fill in application forms for pupil support.
Furthermore, cf. our core values, we have decided to give the students the opportunity to follow their interests and dreams with the profile subjects. Therefore the sum of the self-payment varies depending on whether the destination is London, USA or perhaps even Nepal. See examples of prices under the profile trips.
Local after-school support
Parents and pupils have the possibility to apply for local efterskole funding for both subsistence and self-payment for specialised trips. Application forms are available from the office. We can also help you apply for special funds via the Efterskoleforeningen.
Ranum Efterskole College follow guidelines from the Efterskole Association

(Only relevant for Danish citizens or citizens with Danish ties) Here you can also calculate tuition fees – what you have to pay after deducting the student support provided by the Danish Government.
Fees and student support are calculated on weekly basis. If you wish to calculate fees for the full year, you must therefore time the result with number of school weeks.
Payment is made in 12 instalments: June, July, Aug, Sept, Oct, Nov, Dec, Jan, Feb, March, April, May.
Calculate tuition fees here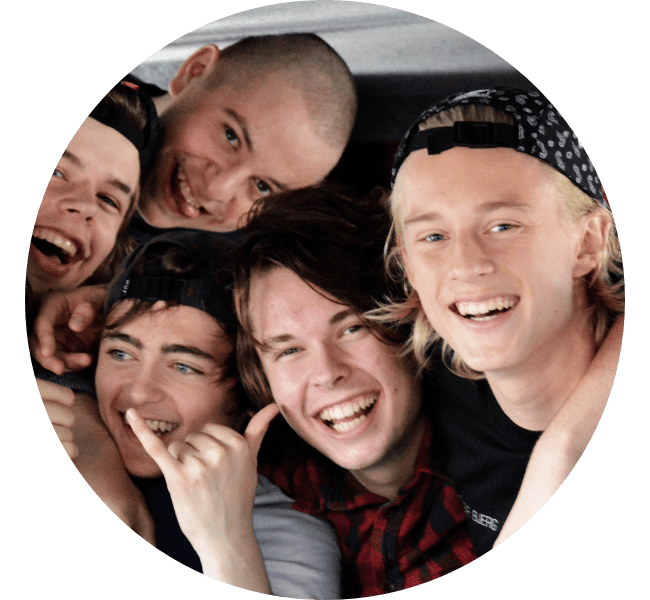 Would you like to read more about life at Ranum?