Category
Profile subject P3
Ski, Snowboard and physical training
The profile subject where we work on physical training and go out and challenge ourselves in the mountains. Traditionally we have travelled to Passo Tonale in Italy, but this year the trip will most likely be to the amazing Hemsedal in Norway. The course is for anyone who is ready to ski or snowboard - beginners and experienced alike. During the trip, all students will attend a ski school, but there will also be plenty of time to socialise with friends on their own.
The teaching will be based on physical training - this can be running, strength training and much more.
Terms
Terms: All students are ensured up to 500.000,- DKK. in relation to dangerous sports, by damages that are not covered
of the school's business insurance. See also the school's safety instructions for kayak/water activity. It is expected that good equipment will be needed: backpack, boots, shell jacket, sleeping bag, etc. You are very welcome to bring your own mountain bike.
Self-payment: app. 2.500,- DKK.
Teachers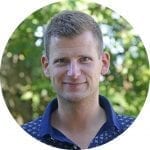 Carsten Ardal
Back