Category
Profile subject P1
Teamwork, american culture and community are key elements of cheerleading

Cheerleading is for students who like to challenge themselves physically, be part of a group with a lot of trust in each other and focus on community. But most importantly, everybody can take part, regardless of their skill level. In this profile subject the students have the opportunity to experience the american culture surrounding cheerleading and through common experiences the team will bond.
Cheerleading is teamwork above all and the travel is a big part of strengthening this. During the travel the students will be taught at foreign schools, where they will have the opportunity to strengthen their knowledge about cheerleading and the american culture.
This combination contributes to unforgettable experiences but also to the personal development of the students.
Cheerleading contains various different elements and when we are working with acrobatics, tumbling, lifts and throws and small choreographies, we will be working with different guest lecturers who are specialised in their field. We will also make use of this during the profile travel.
Cheerleading at Ranum Efterskole College is a social subject in which the students help each other create an awesome show with room for all skill levels. The goal of the lessons is to give the students the possibility to work with their own body awareness, break boundaries and be part of a binding community.
It is the desire that drives us and we will do whatever we can to show the students the joy of movement as well as expand their possibilities and skills in the area. The lessons will include activities where the students will be taught various things about cheerleading, tumbling and strength training. Through this the students will develop knowledge about choreography, music understanding and their own strength.
The trip
The profile trip goes to London or Oslo.
See more stories from Cheerleading at Ranum on Facebook.
Visit our facebook page
Terms
Terms: The students on cheerleading must have an interest in learning cheerleading.
Self-payment 1st period: about 3.000 kr.
Teachers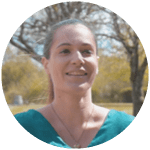 Kathrine Olsen
Back