Music Tour

Musik i 3. periode handler primært om at dygtiggøre sig på sit instrument gennem en masse sammenspil og egen-træning. Faget henvender sig til den øvede musiker, da vi øver intensivt frem mod en to-dages turné i Danmark, hvor vi skal spille koncert på forskellige skoler og efterskoler. Derfor forventes der engagement samt investering af egen tid.
Turnéen bliver enten i ugen op til rejseugen eller som en integreret del af rejsen. Rejsen går til et sted i Europa, f.eks. Amsterdam eller Paris, hvor vi skal spille musik, opleve byens musikkultur samt andre relevante seværdigheder.
Terms
Terms: All students are ensured up to 500.000,- DKK. in relation to dangerous sports, by damages that are not covered
af skolens erhvervsforsikring. Se også skolens sikkerhedsinstrukser for kajak/vand aktivitet. Det må forventes, at der vil være behov for godt udstyr: Rygsæk, støvler, skaljakke, sovepose mv. Du er meget velkommen til selv at medbringe mountainbike.
Self-payment: App. 3.000,- DKK.
Teachers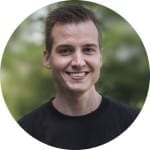 Søren Møller Rasmussen
Back