Ranum Højskole
A pilot project is underway - are you coming along for the ride?
Ranum Højskole is aimed at young people who want to make a difference for others, to have a fantastic meaningful experience and live life! We are already planning the first course in co-operation with Oceans Of Hope højskole. Start date not yet finalised.

The goal of the course will be to sail as a guest on board the sailing ship Oceans Of Hope, and in addition to be able to help, for example, people with multiple sclerosis to have an experience at sea.
The course will also prepare you to be a guest on a long-distance ship, so you'll be ready to head for distant shores.
The course will take place partly at Rønbjerg Harbour, where we have our maritime base with 10 identical boats and a large racing boat (Matcher 37).
In order to realise the blue dream, students must learn practical sailing, theory for the Certificate of Proficiency or Yachtskipper 3, radio training, sail trim and gain knowledge of the engine and maintenance of a ship.
The course also includes educational subjects such as højskole singing, psychology, philosophy, travel project and a number of electives. During the last 2 weeks of the course, the students are expected to be part of the crew on Oceans Of Hope for one week and one week on board Matcher 37. Ranum Højskole will be a pilot project, and it is expected that the students will also take part in cooking, cleaning and organising leisure activities.
If you are interested in this project, please contact the principal of Ranum Efterskole College Olav Storm at os@ranumefterskole.dk. We look forward to hearing from you!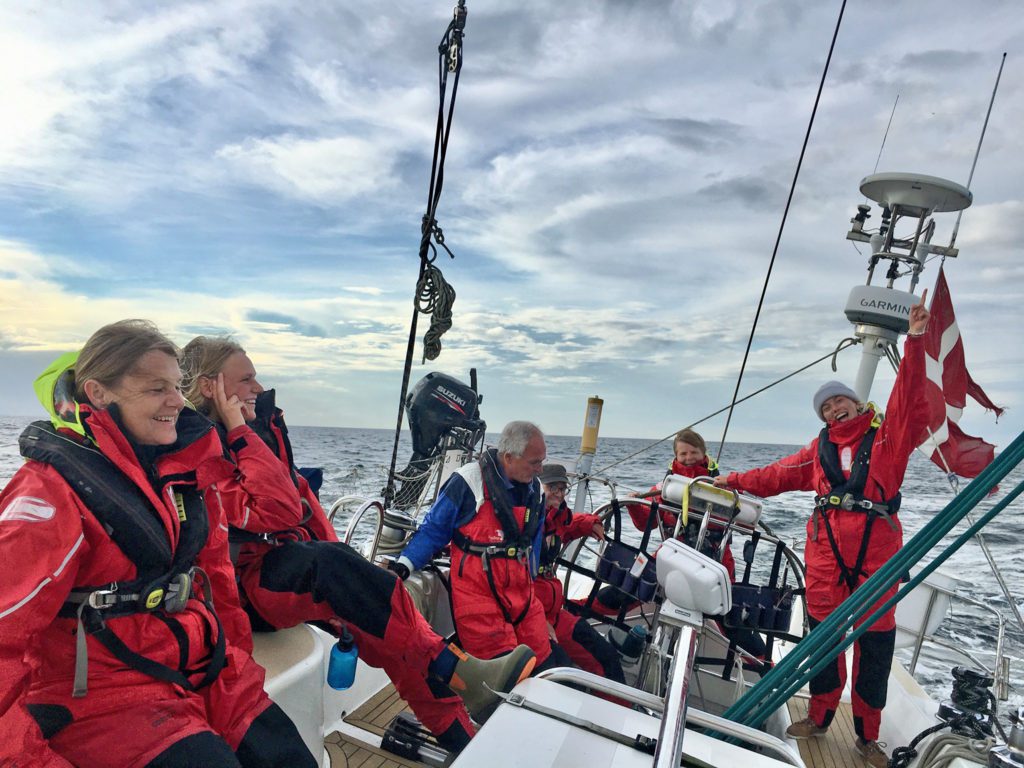 Make a difference and live life!