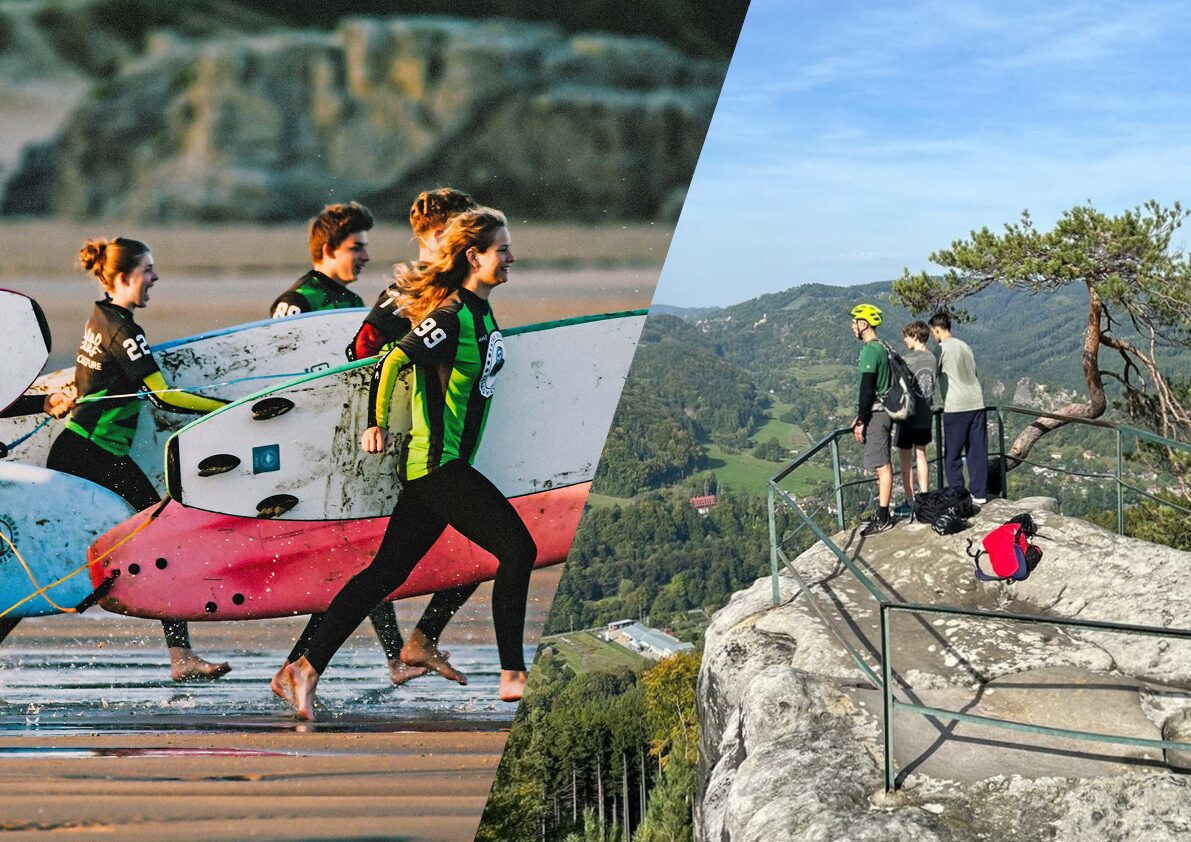 27 Oct

Welcome back from Professional Travelling

Dear reader,

We are now back from a series of unforgettable Profile trips, as well as from a week of relaxing autumn holidays. We are ready to start everyday life again, and over the past week we have already pulled a lot of "spooky" 1TP5Life out of our sleeves - the corridors represent Halloween to the highest degree. The students also had their last round of Profile subjects on Monday and are now opening the doors for the exciting cultural subjects period that awaits us just around the corner.

Have a great time at Ranum Efterskole College. And have a great weekend from all of us at Ranum Efterskole College.
A look back at the Professional Journeys
Ranum Efterskole College would like to thank everyone, both staff and students, for a memorable week with Profilfagsrejser. We had students transported by bus, in aeroplanes and on sailboats in water. We also tasted local food, conquered mountains and danced in front of Milan Cathedral. The countries were explored from top to bottom. Take a quick look back at all the Profile trips below, where you can read up on some of the best highlights!
Adventure - Czech Republic
The Adventure programme has put all their energy into hiking from Hejnice to Jizera peak, a 12km hike at an altitude of more than 1000m, ending with a well-deserved lunch of traditional Czech dishes for everyone. In addition, students explored adventurous caves, cycling along rivers and canoeing on the Jizera River. The last day was a challenging climbing day at the climbing centre in Jablonec nad Nisou, where the students enjoyed the heights.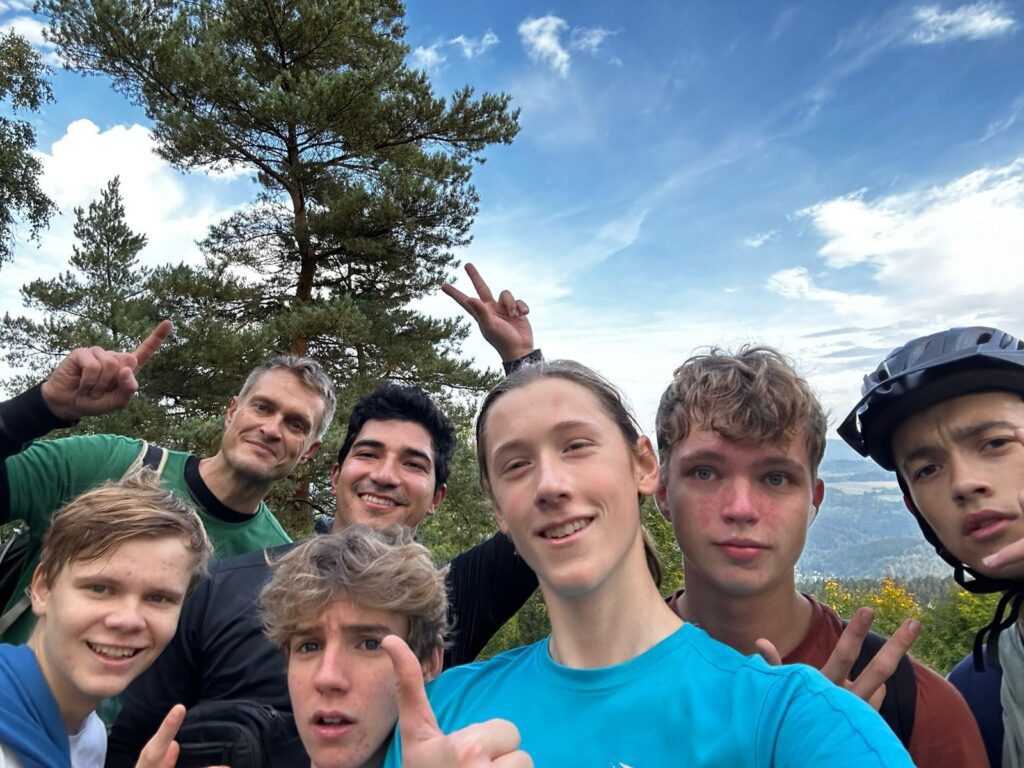 Basketball - Madrid
Basketball on a trip to Madrid, and brought home a lot of victories in their suitcases. Training and games were practised and played throughout the week, including paintball, pool and walking through the beautiful streets of Madrid.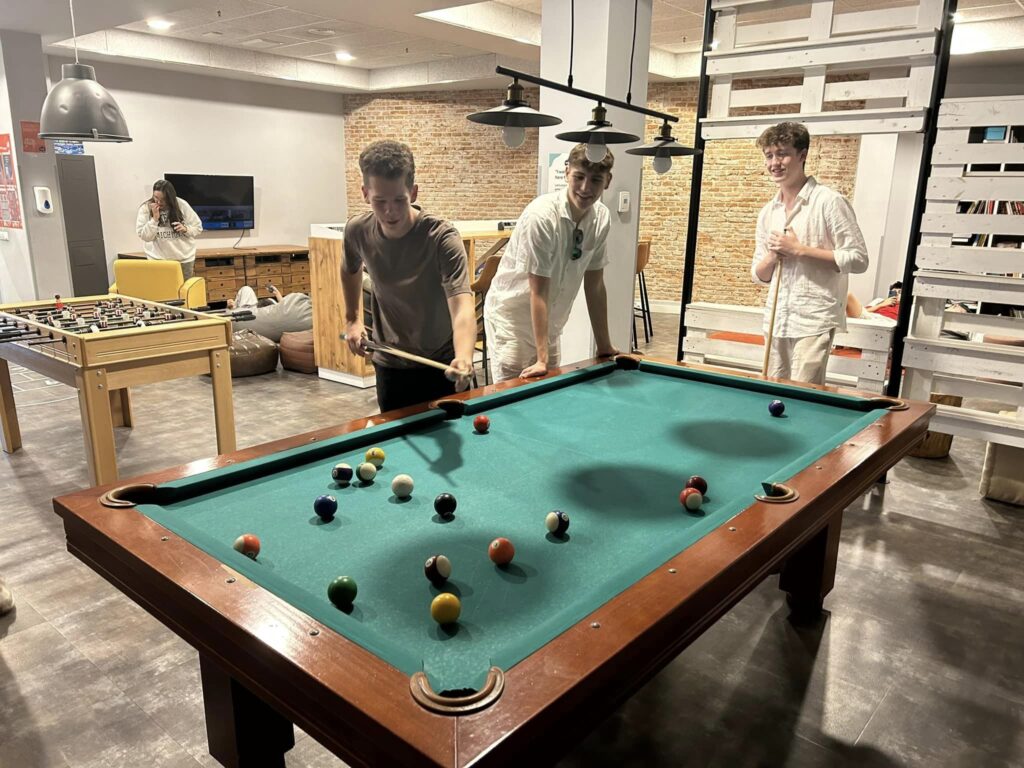 Board Performance - Lyon
During the week in Lyon, Board Performance didn't just stand with their feet on skateboards in Shaka Skatepark. They also practised techniques with windsurfing and wakeboarding, where the community spirit was high and people cheered on each other's performances.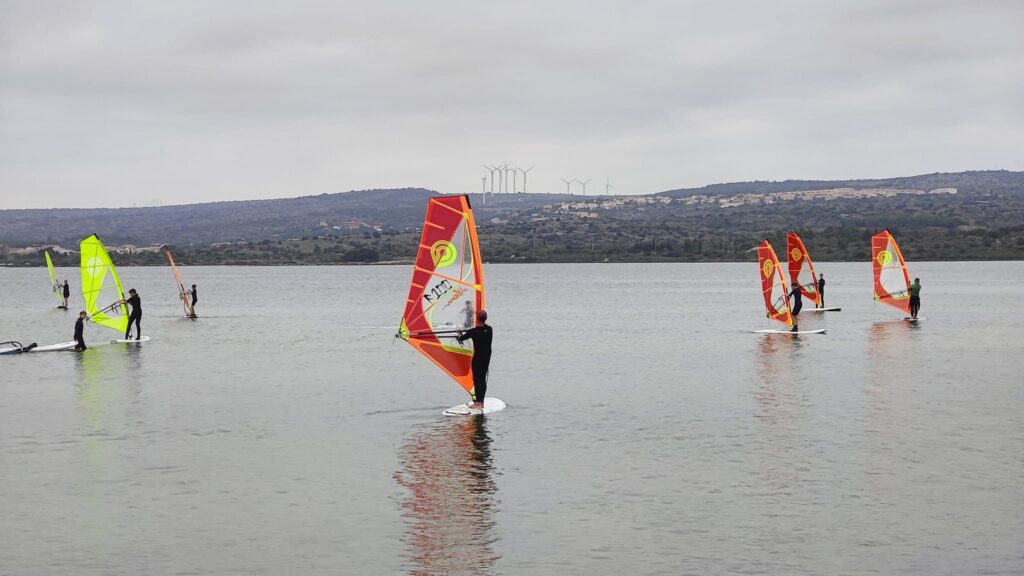 Cheerleading - Milano
The cheerleading programme took a trip to Milan. Here the students visited the most unforgettable sights such as Lake Como and Milan Cathedral. They also produced a lot of videos of them performing cheerleading around Milan. You can find all the videos at facebook here.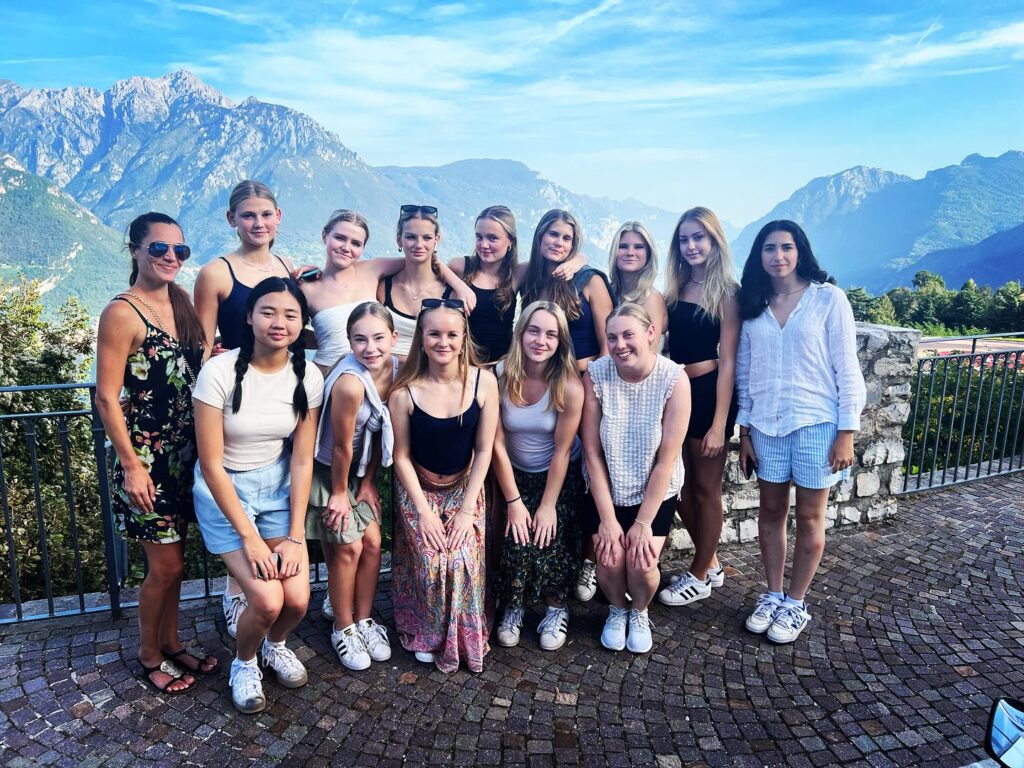 Dance - Berlin
Dance has experienced Berlin up close with local Curry Wurst, an excursion to the East Side Gallery and a visit to the animals at the zoo. In addition, they have danced in the dance studio Centre of Dance and experienced an extraordinary Drag Queen Show as the end of their journey.
Diving - Egypt & Malta
112 students from the Diving Profile programme travelled to Egypt and Malta to do a week of PADI courses, ranging from Open Water Diver to Rescue Diver and a few specialities. In total, we made 223 certifications in one week! In Egypt we got 66 new PADI open water divers, 78 advanced, 13 rescue, 2 nitrox and 4 deep divers! In Malta we gained 30 new open water divers, 29 advanced and one rescue!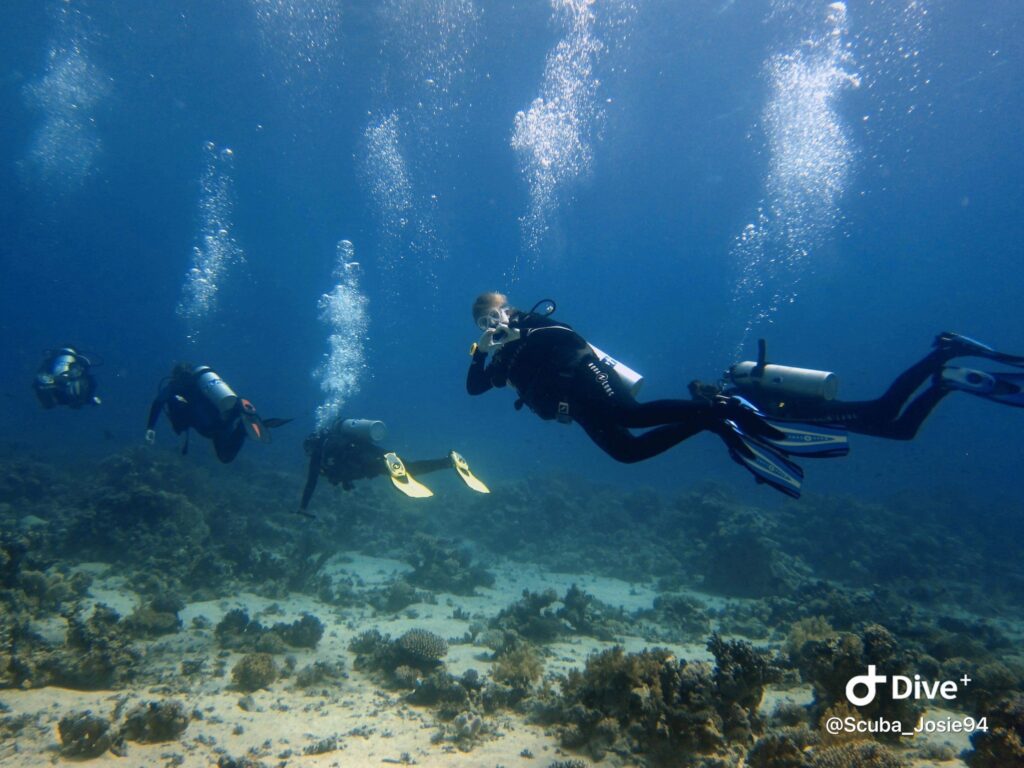 Fashion & Sustainability - Paris
Fashion & Sustainability travelled to Paris on Monday. Here they visited the Dior Museum, Jardin de Luxembourg and Notre Dame. They even had the pleasure of using their creativity to decorate and design denim jackets. And of course, the Eiffel Tower was also visited in the evening, which lit up the city beautifully.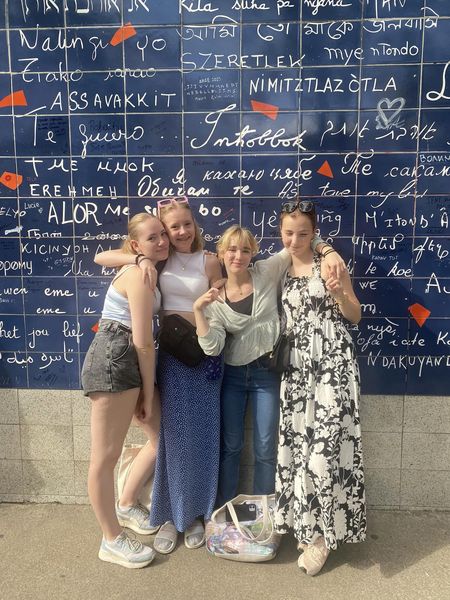 Fit for Life - Copenhagen
Boxing, Crossfit, Olympic weight lifting and martial arts were on the schedule for the trip to Copenhagen with Fit for Life.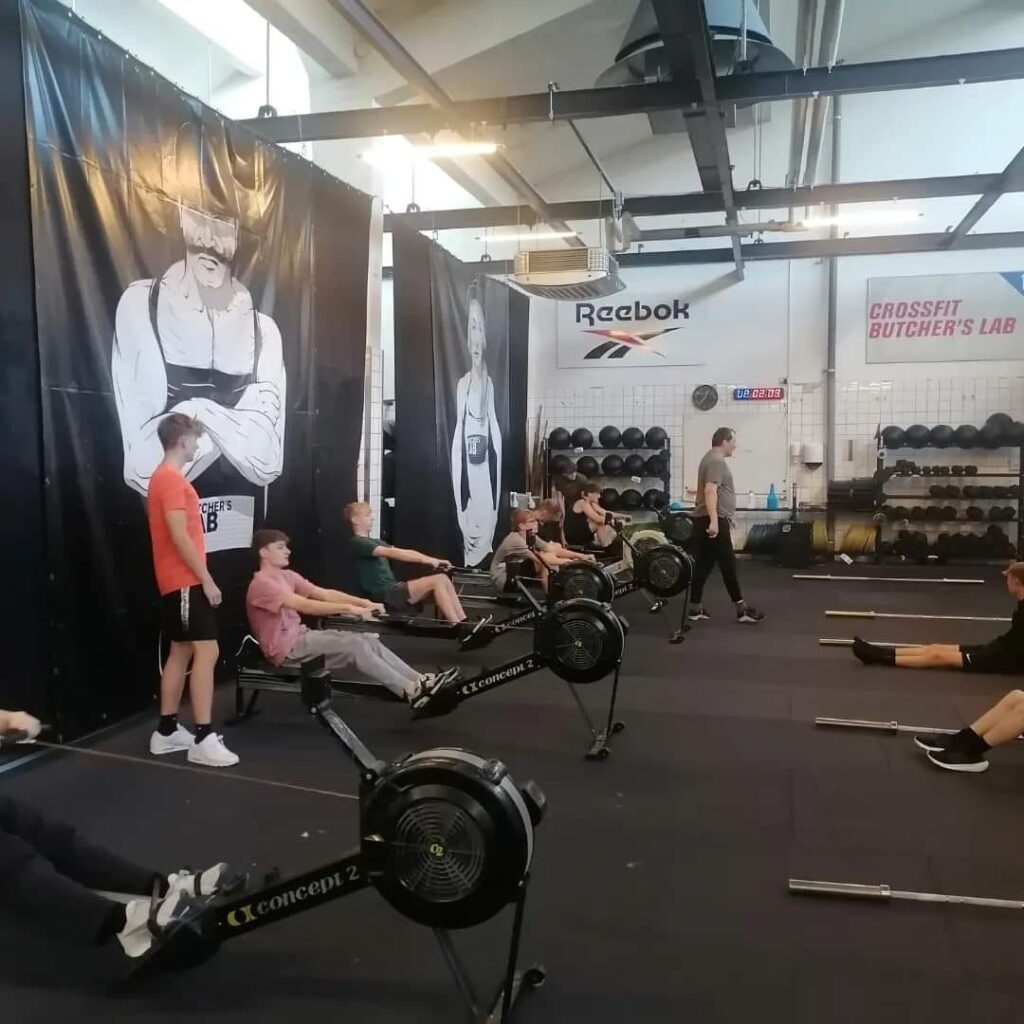 Football - Milan
Football set off on a journey to Milan. The team was lucky enough to borrow Milano Football Academy's facilities and their fantastic coaches. In addition, they also became spectators at football matches within the walls of the San Siro Stadium. A journey filled with unity and a lot of passion for football.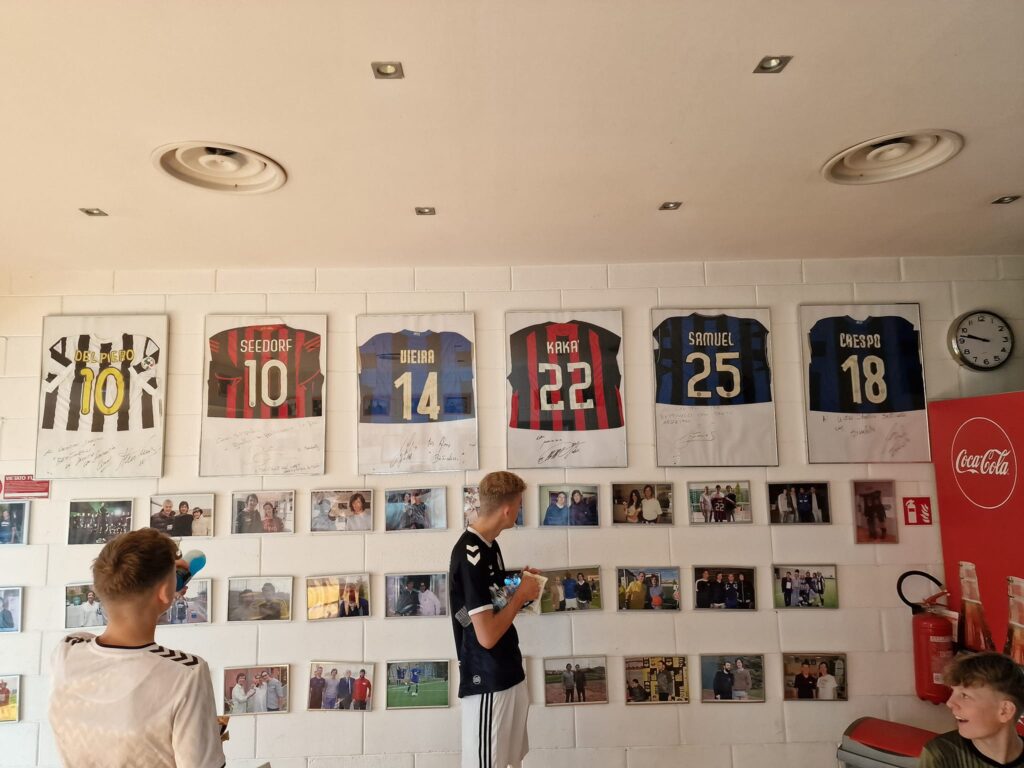 Gastronomy - Copenhagen
Gastronomy, like Fit for Life, also travelled to Denmark's beautiful capital. Gastronomy tasted delicious food from Kitchen Collective in Kødbyen and tested their skills in the kitchen at Karoline Trier's cookery school. Here, students were challenged in competitions such as Masterchef. The students had 2 main ingredients, apples and chanterelles, to be included in the dishes.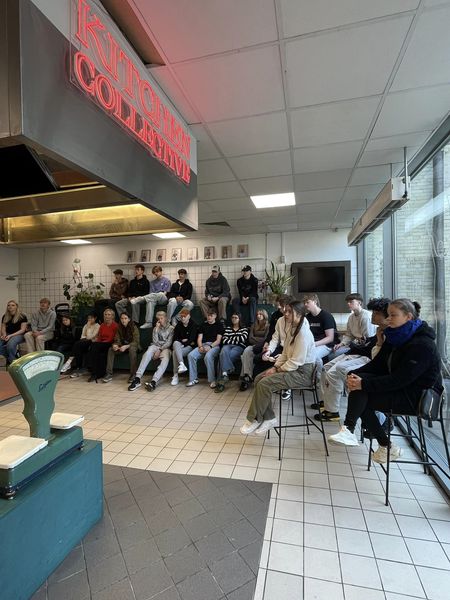 Media - Prague
The media team in Prague created memories to last a lifetime. Here they learnt about history, lived in a boat, went to concerts, photo walks with a professional, met local students and drove golden convertibles.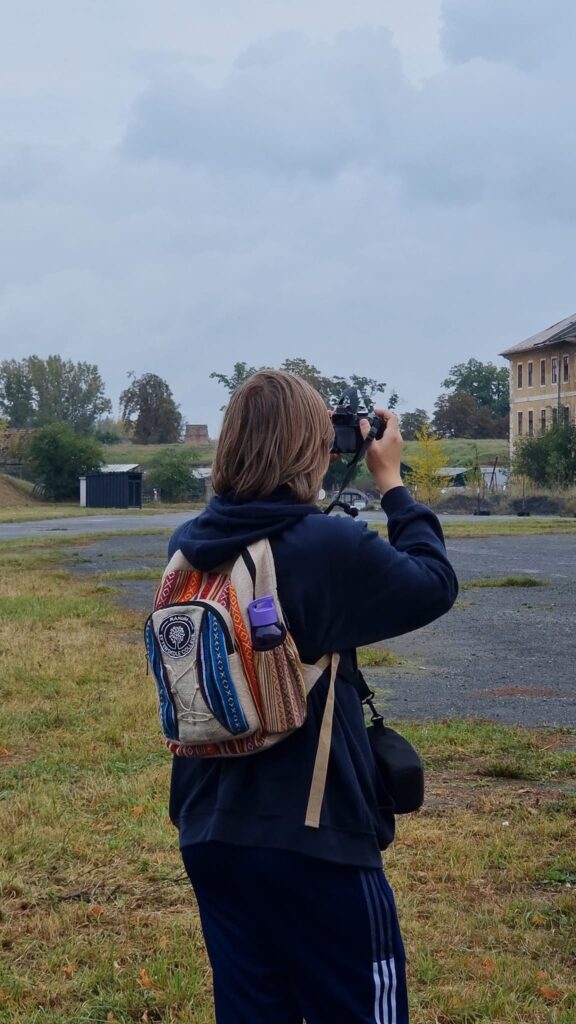 Music - Prague
Music was also, together with Media, a trip to Prague. Here they went on a guided tour, walked around on their own and visited the Reduta Jazz Club. In addition, the students visited Theresienstadt and had dinner during the Middle Ages with good music and a show.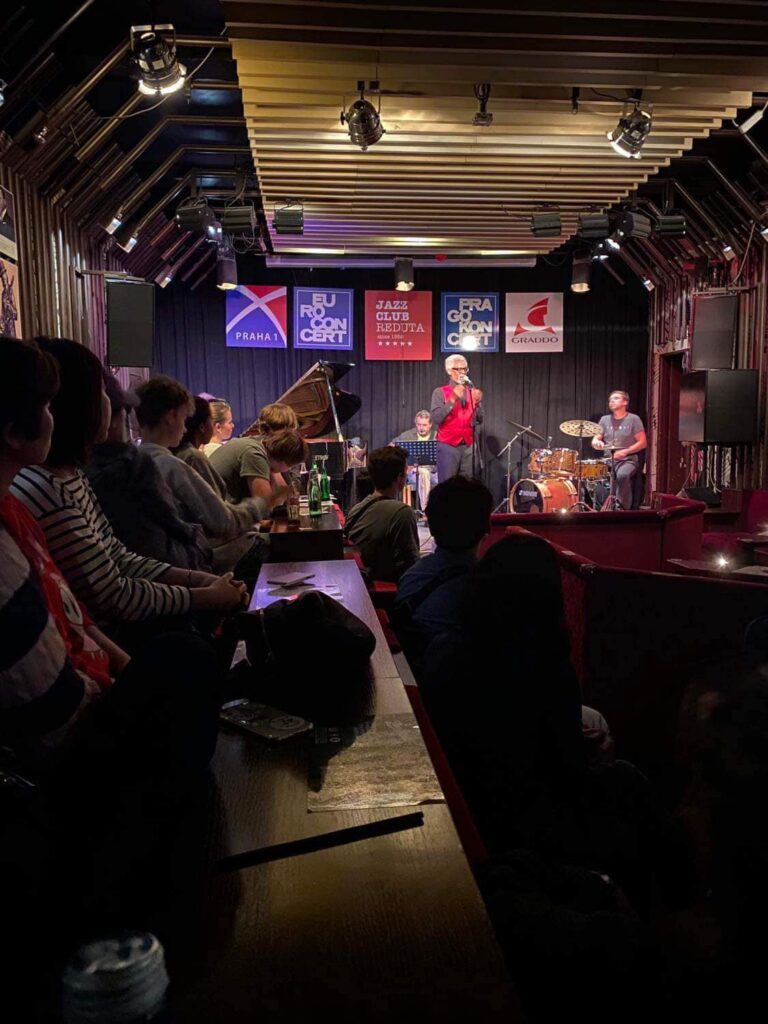 Sailing - Croatia
The profile subject Sailing has anchored and bathed in beautiful natural bays and has been moored in small harbour towns close to local life. The students have had the opportunity to trim, navigate, steer, take moorings, moor, coaling, anchor, provision, communicate and prepare the ship, as well as cook on board. They have experienced a new world and it has been great to see how much they have learnt and taken responsibility.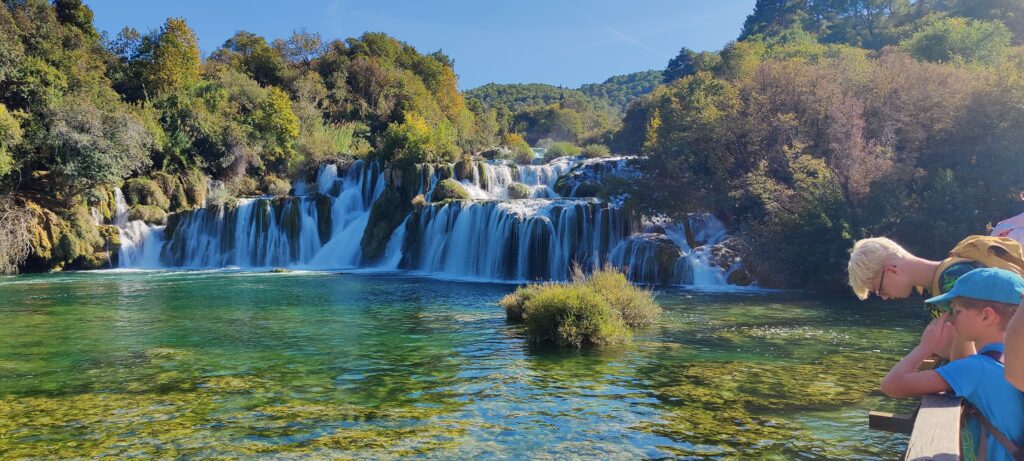 Surfing - Spain
Surfers have used all their skills in Spain/Somo on the wildest blue waves. Here they have surfed on beaches and hiked in dunes. We take our hats off to the students. So cool!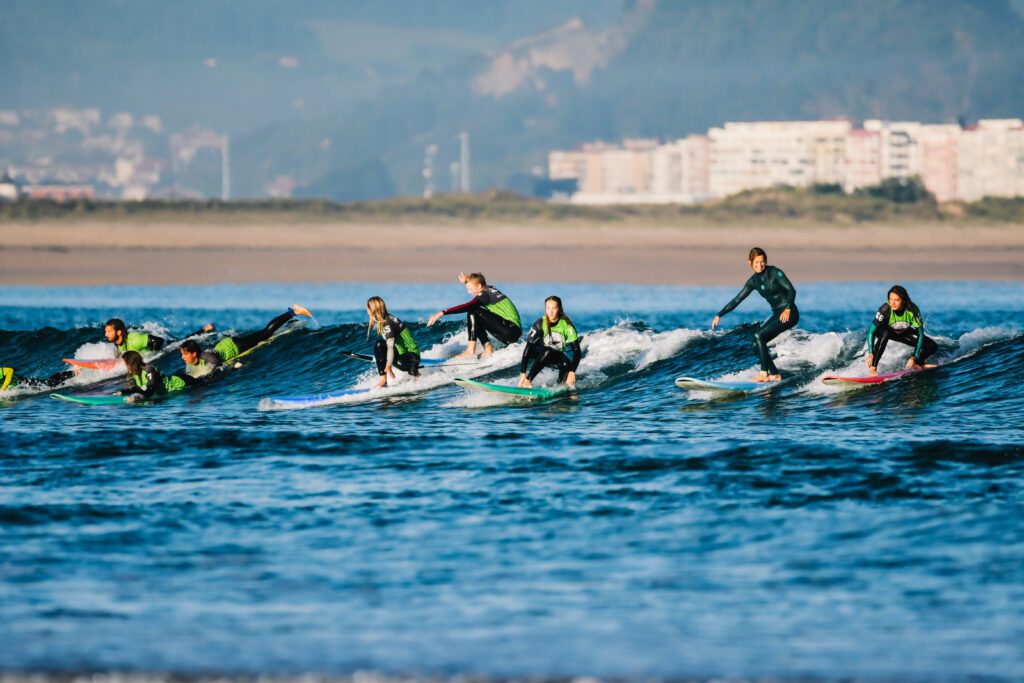 Visual Design & Ceramics - Barcelona
While Visual Design & Ceramics spent their Professional Programme trip in Barcelona, it was Spanish National Day. There was a parade in the city and the students were inspired by all the great performances. They also went on an excursion to the Salvador Dali Museum in Figueres and spent the travelling time sketching beautiful architecture.
Wakeboarding - Germany
Wakeboarding travelled to Steinberg, Germany, where there were great opportunities to get out on the water and learn new tricks and techniques. The students had a trip to Germany with perfect weather and the sun reflecting off the surface of the water.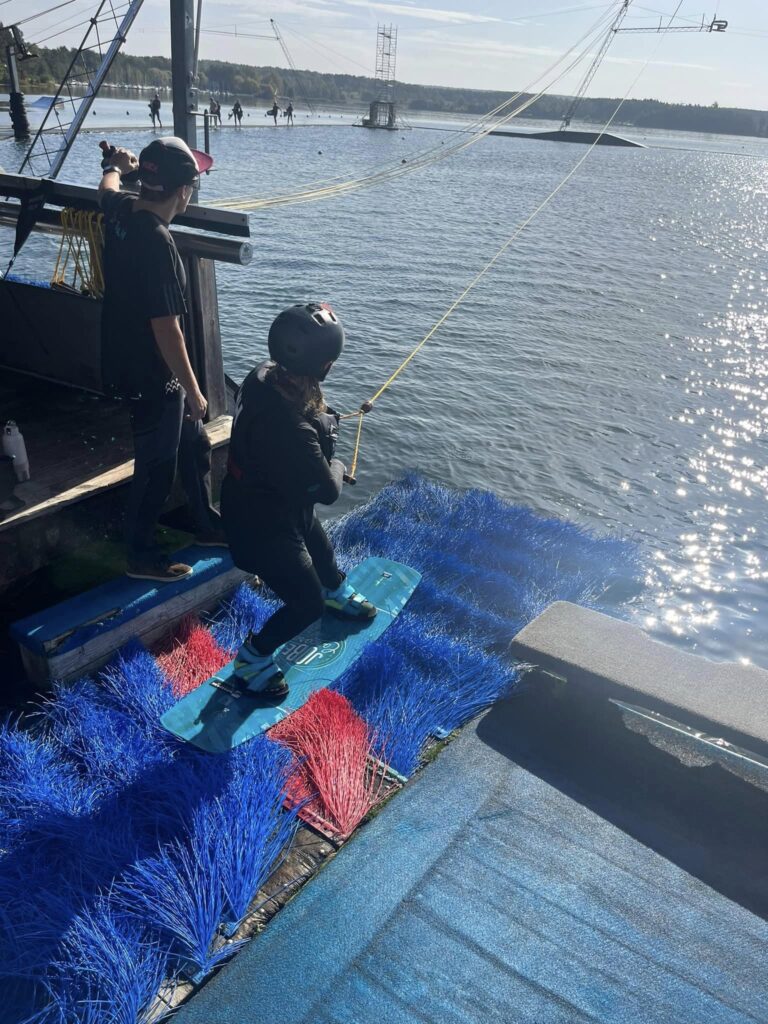 Yoga - Malaga
Yoga explored different parts of Málaga on the Profile trip and stayed in a cosy hotel in Torremolinos. Many mornings were dedicated to yoga and food was served, such as paella and Andalusian salmojero (a cold tomato soup), rock painting, yoga and spa time before dinner. And then it was time to try out the silent disco.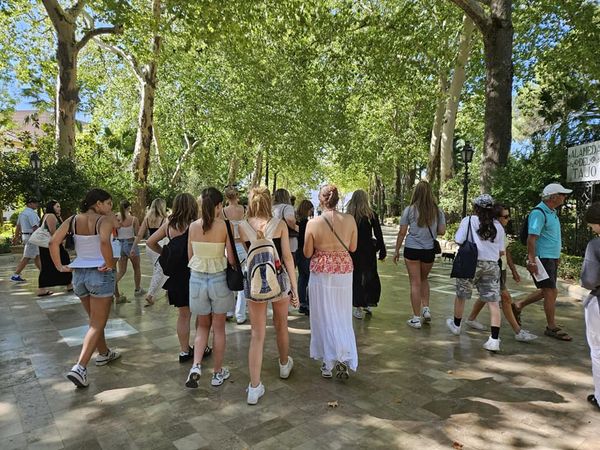 Full Host on a trip to Hamburg
While the majority of the students at Ranum Efterskole College spent their autumn holidays, a handful of Full Host students went on a trip to Germany's second largest city - Hamburg. Even though it was raining in the German city, the students had quite a few experiences to remember, as they had to put their co-operation to the test in the Escape Room "Hidden in Hamburg", get a rush in the amusement park Heide Park and explore the city's beautiful streets and tall buildings.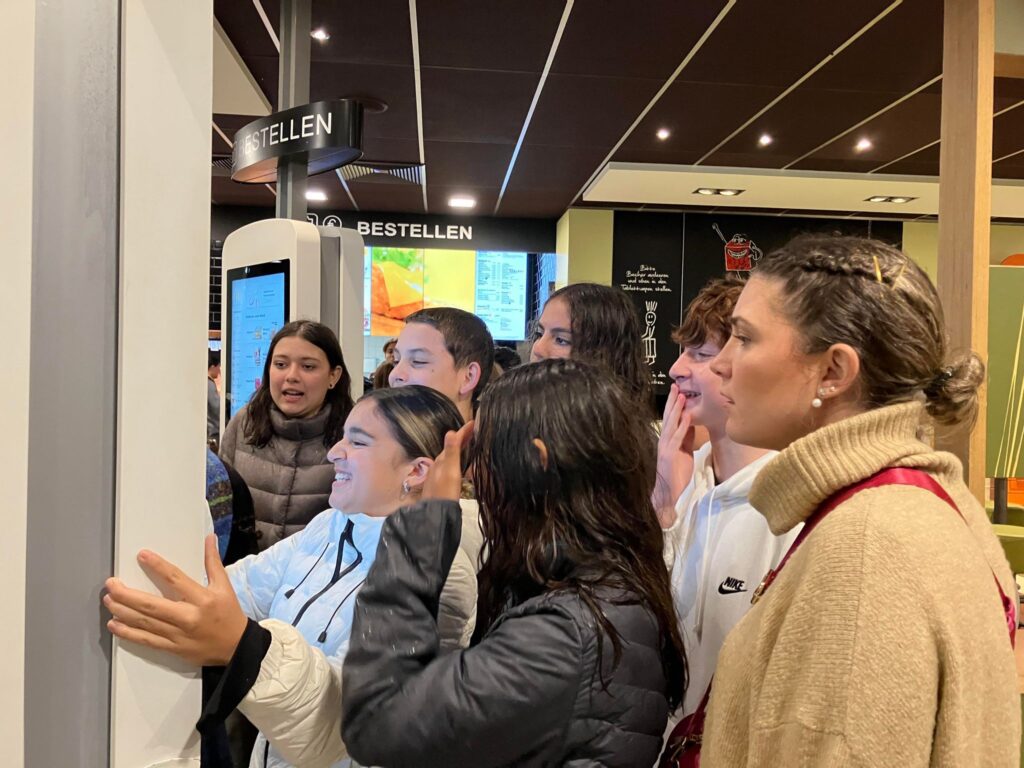 Visiting Cambridge
Programme Manager Matthew Danaher and International Administrator Birthe V. Petersen have visited Cambridge University Press & Assessment.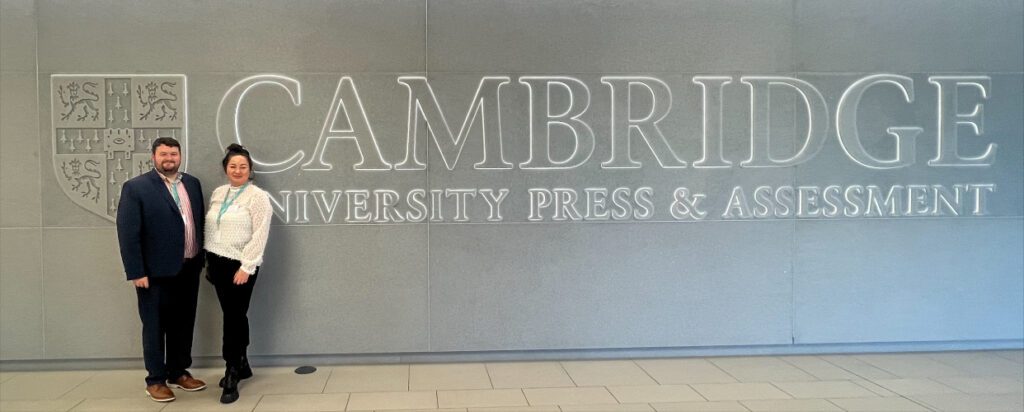 Headmaster's column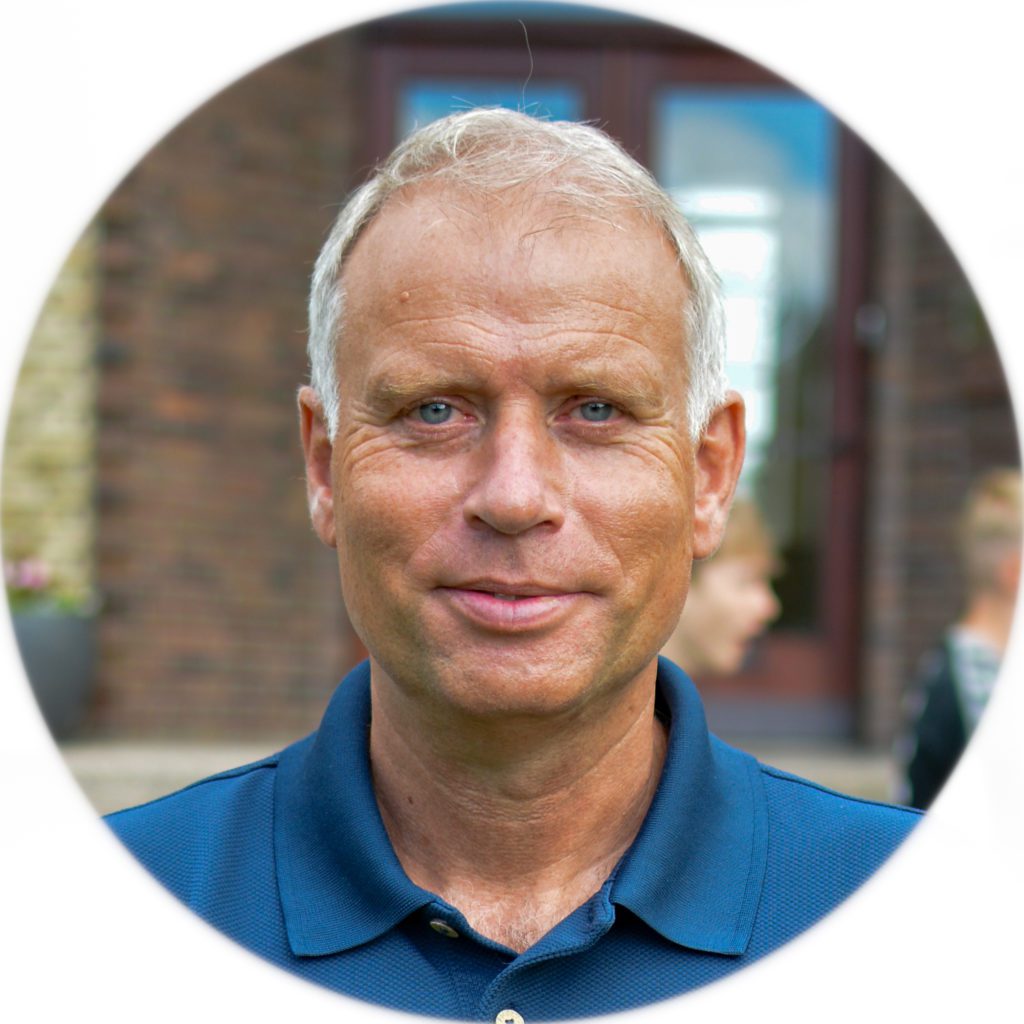 The autumn holidays have re-energised us all and it's almost intoxicating to meet up with the students again and hear about all their many experiences on the many Profile subject trips.
This week we are wrapping up the first period with Profile subjects and starting up the next period with Culture subjects. At the same time, we have started TEBO (Thematic Business Oriented Bridge Building) in 10th grade, which will soon bring students into a new and different Bridge Building and OSO assignment programme.
Darkness has descended over Ranum and Vesthimmerland, but we have many bright spots to look forward to. Soon there will be Halloween, Christmas decorations for the entire school and then we warm up for Performance Week with a musical and Christmas market on 2 December.
"I am a Ranumer"
Ranum (un)voluntarily became the centre (the word actually refers to the place in the middle) of an entertainment programme with actress Ditte Hansen on DR2. Ditte visits Ranum and gets an insight into the "divided" Denmark. The problems are serious, but we try to give her a little hope and light as we experience life in Ranum. At the end of the programme, Ditte proclaims "Ich bin ein Ranumer" in front of Christiansborg. Watch the programme here Ditte Hansen has a plan: Season 1 - Denmark Divided | DRTV
Have a great weekend
Olav
It happens
Week 44
First lesson in our P2 Culture course
First rehearsal for the Christmas show: Global Factor
Scary Halloween event in Næsby on 31 October
Start-up of the Christmas Choir
28 students represent REC at the Model UN conference'
class start their OSO projects
eSports weekend
Week 45
First semester grades visible in school curriculum
Delayed Day of the Dead night
TEBO days for 10th grade Wednesday-Thursday
Decorate the school for Christmas
Cosy Christmas weekend
Næsby Haunted House
Come to Næsby on Tuesday for a scary experience. Ranum Efterskole College invites all students to the Haunted House in Næsby on 31 October between 19-19:30. We hope to see you there!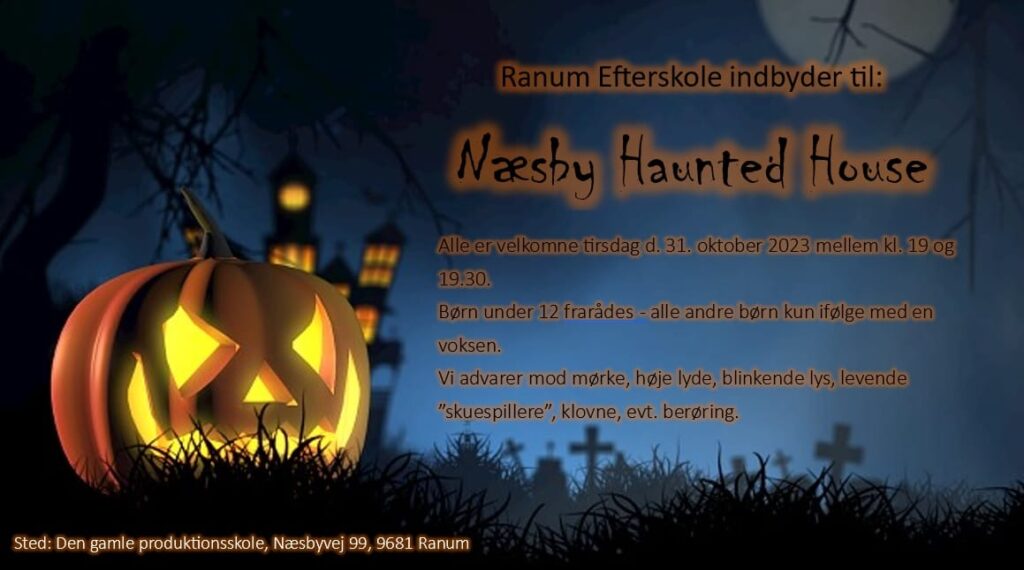 Siblings Weekend
We are ready for the sibling weekend! Students' siblings will have the opportunity to experience an entire weekend at Ranum Efterskole College on 24-26 November 2023. Read the invitation below for even more information about the activities on the days.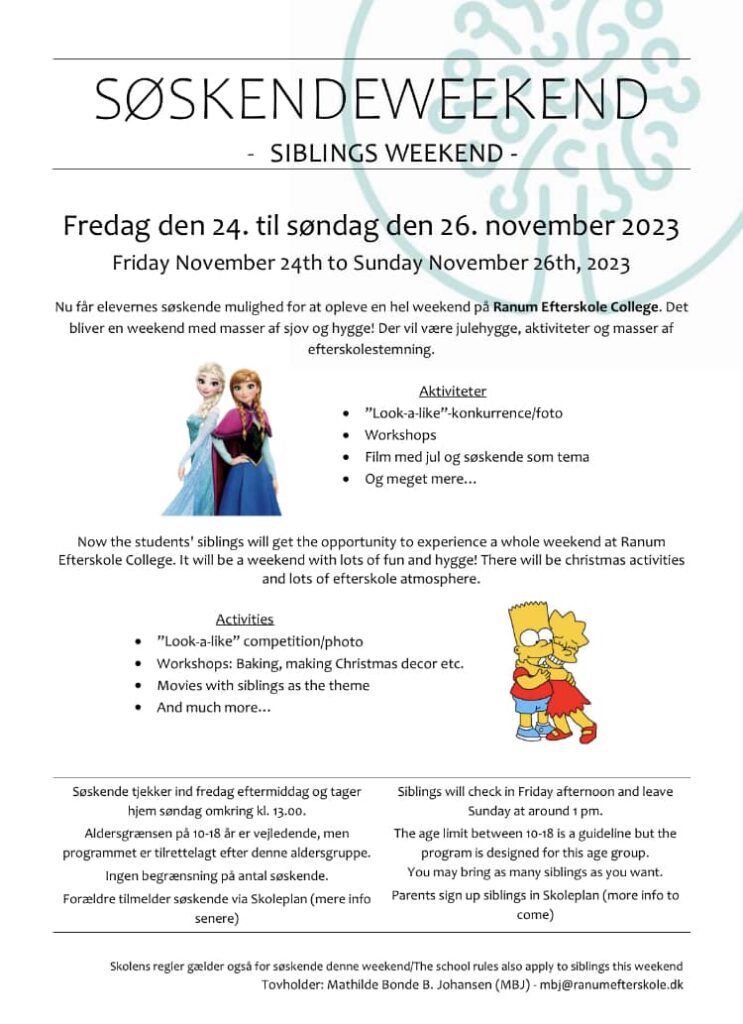 Thank you for this time - we wish you all a great autumn holiday!
Best regards from all of us at,
Ranum Efterskole College