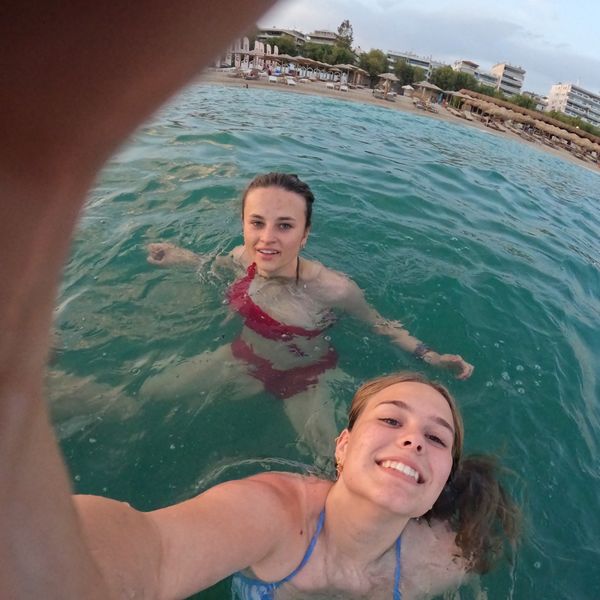 16 Mar

Cultural trips, PVA Competition, Bullet Journal, Summer vibes, Friends' Weekend & Ceramics

Dear Reader,

This weekend our students are heading out on cultural studies trips to different countries around the world. They are super excited to experience different parts of the world and the particular country that they have been working on and studying for many months. In addition, we have our PVA Competition again, where you can win great prizes! Our newest subject, Bullet Journal, has also started and it's really exciting to see how our students unfold their creative skills and create their own personalised bullet journals. It's a great way to get organised and express themselves in a fun and creative way. We've also had two of our teachers bringing joy to a lot of students by making summer drinks and listening to music with them. It is always great to see how our teachers take the initiative to create a cosy and relaxed atmosphere in the school where students can relax and have fun together. In April, we have the Friends Weekend, where your child can bring a friend or loved one and have a efterskole experience together. Finally, the pottery team's creations are finished and they are really beautiful. We are so proud of our students and their talented work. If you want to see the beautiful pottery pieces, please scroll down to the bottom.

Read much more about our week in this week's newsletter.
Travelling the world
In a few days we will be travelling the world in 18 different countries on this year's cultural studies trips. We are travelling to Bali, Brazilien, Taiwan, Bonaire, Costa Rica, Cuba, a European road trip, Japan, Malaysia, Nepal, New Zealand, South Korea, South Korea, USA (including Texas and a road trip), Thailand, Namibia, South Africa and Canada. You can follow the next two weeks on our Facebook and Instagramand on the individual trips' own Facebook pages (search for example: Brasilien - Ranum Efterskole College).
Here you can see a series of photos from last year's Profile Cultural Studies trips. Have a great trip to all our students!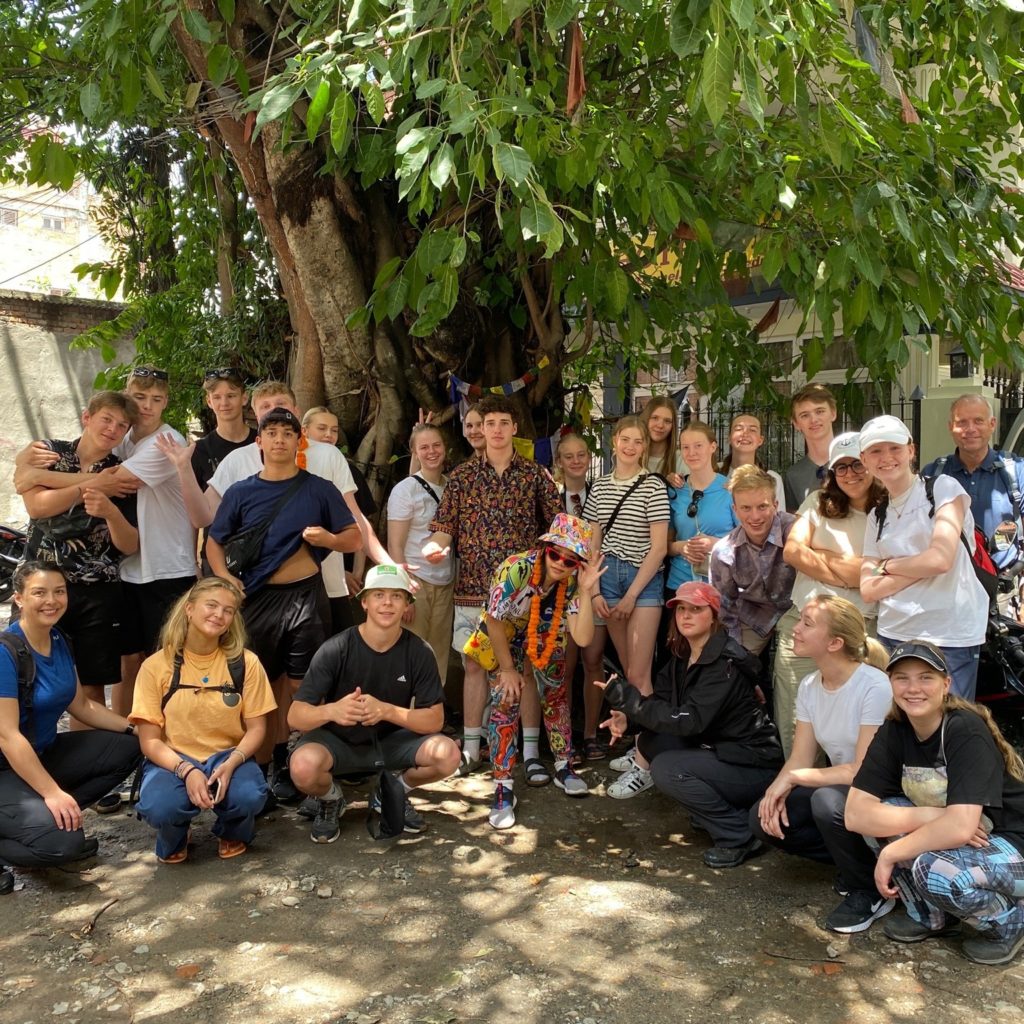 PVA, Photo, Video and Article competition for a cultural trip
Every school year, we organise a PVA (photo, video and article) competition on students' cultural journeys.
The best overall set of 3 photos, best photo, video and/or article will win €500. The absolute "best of the best" will win a set of Apple AirPods - 3rd generation.

DEADLINE for submission is Monday 10/04/2023 at 24.00

See a short summary of the competition and what you can win right here:
The rules of the competition are as follows: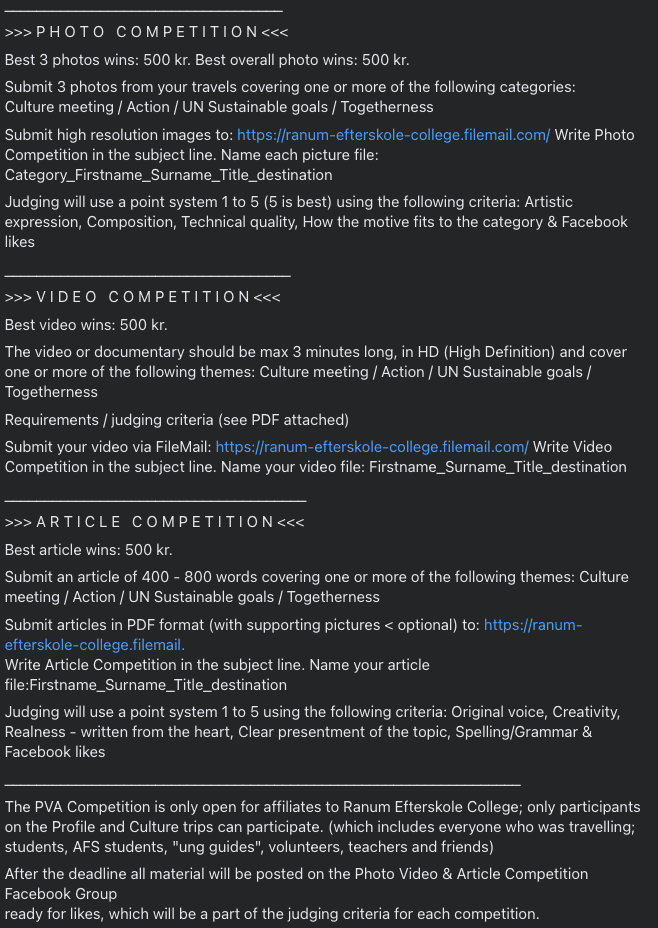 Imagination tag's videos
Our intern Laura, has been out filming a lot of Imagination classes, which have been uploaded on our YouTube channel here.
Below you can watch videos from Filmmaking, Fashion & Re-design & Dance.
Filmmaking
Fashion & Re-Design
Dance
Cosiness for the Bullet Journal
In Bullet Journal, students have been getting creative. They write, draw and design pages for their Bullet Journal.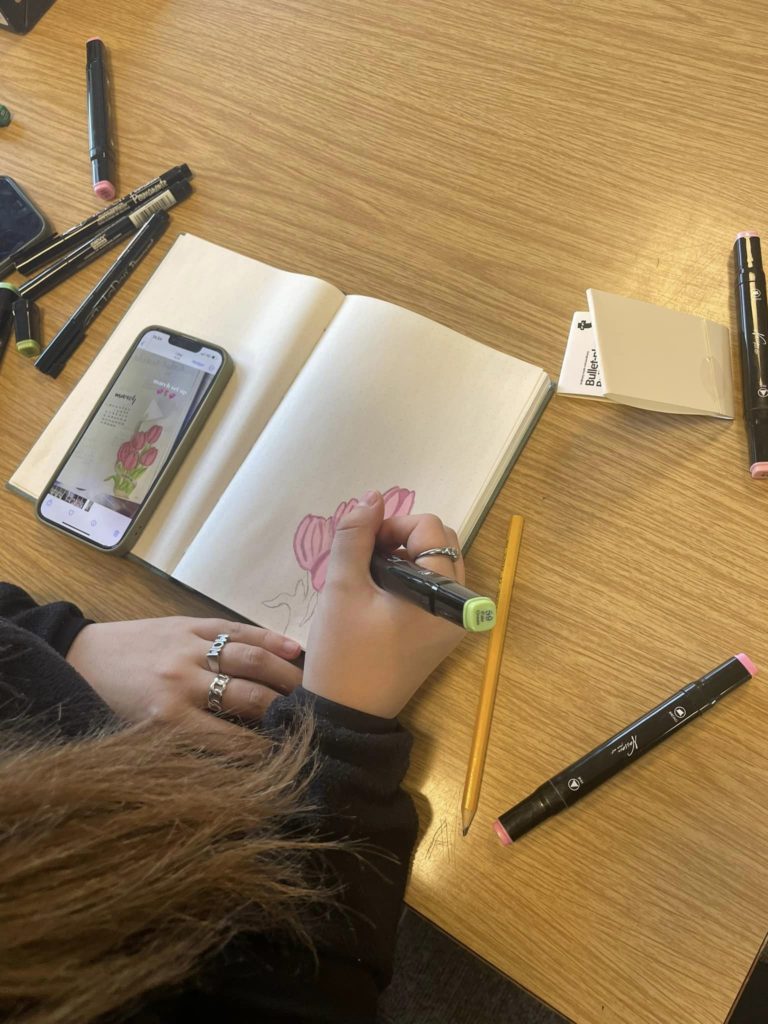 A Bullet Journal is a kind of calendar and diary, where you set up the pages yourself, decide which items to include, and decorate the pages as creatively or simply as you like.
Pupils have made decorated packing lists for their cultural studies trips, or lists of which Netflix films they would like to watch on the trip.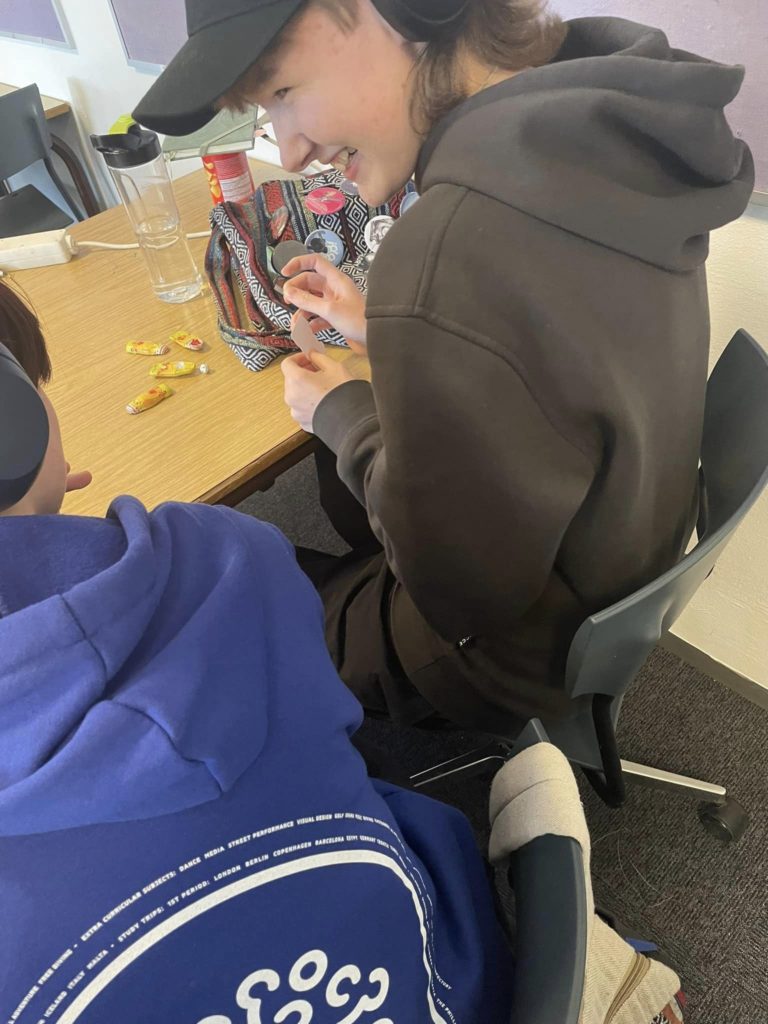 Summer vibes in Ranumhus
This Tuesday Sofie Frederikke and Carsten decided to do something extra for the atmosphere in Ranumhus, by making delicious drinks, playing some good music and jumping into the summery clothes! Great fun for both students and teachers.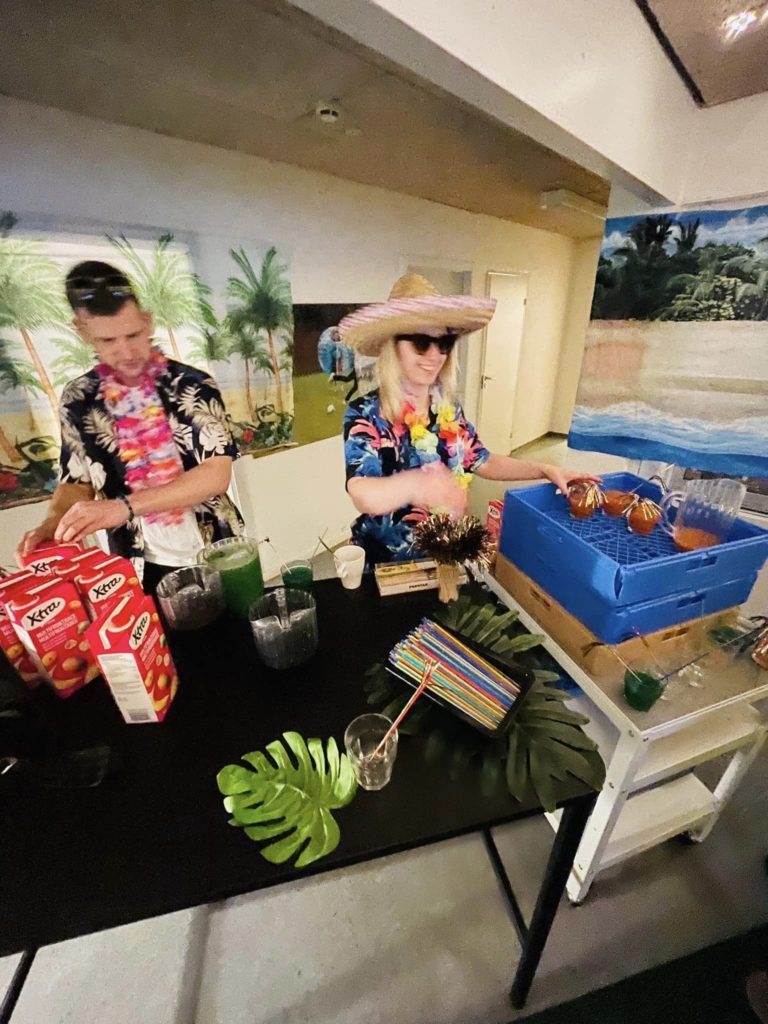 Friends Weekend
During the friends weekend on 14-16 April from 15:00 on Friday to 14:00 on Sunday, each student can
bring one friend who will have the opportunity to experience life at Ranum Efterskole College.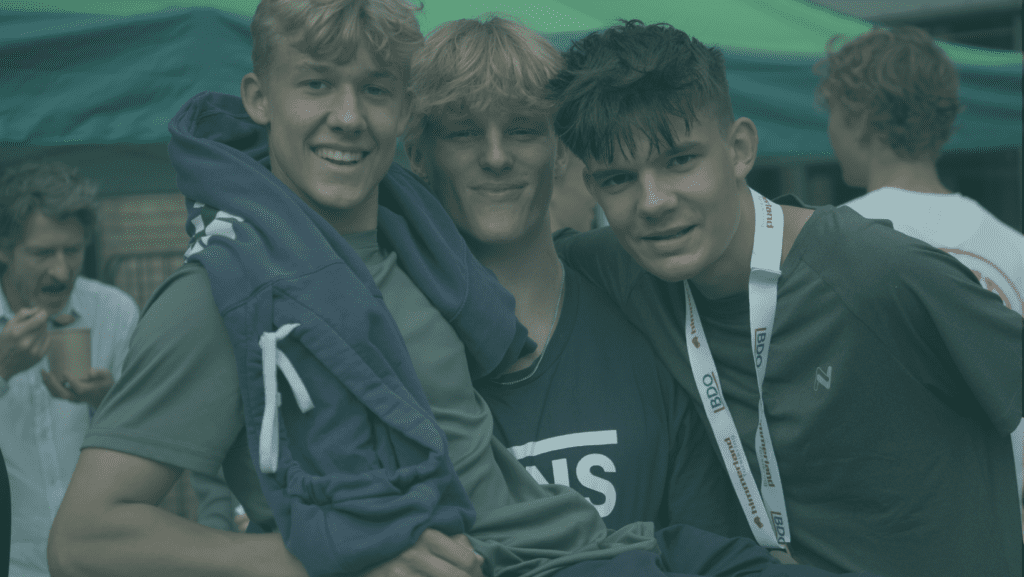 It costs 100 kroner for the friend for the whole weekend (payable on arrival), and
you must bring your own sleeping equipment: sheets, sleeping bag/duvet,
underlay/mattress, toiletries. You should also bring sportswear and practical clothes for
outdoor/indoor activity.

We hope you would like to invite a friend (under 18 years old) to join us at the school this
weekend. You are responsible for your friend during the visit. It is ok to invite girlfriend
or a friend of the opposite sex, but the accommodation is in a common room and not in the
the rooms.
ENROLMENT ON THE SCHOOL TIMETABLE - BEFORE WEDNESDAY
12/4 AT 13.00.
Ceramic pick-up
Calling all Ceramics students:
All your wonderful ceramic creations have just been prepared and are waiting for you! Come and pick it up in front of the Design room.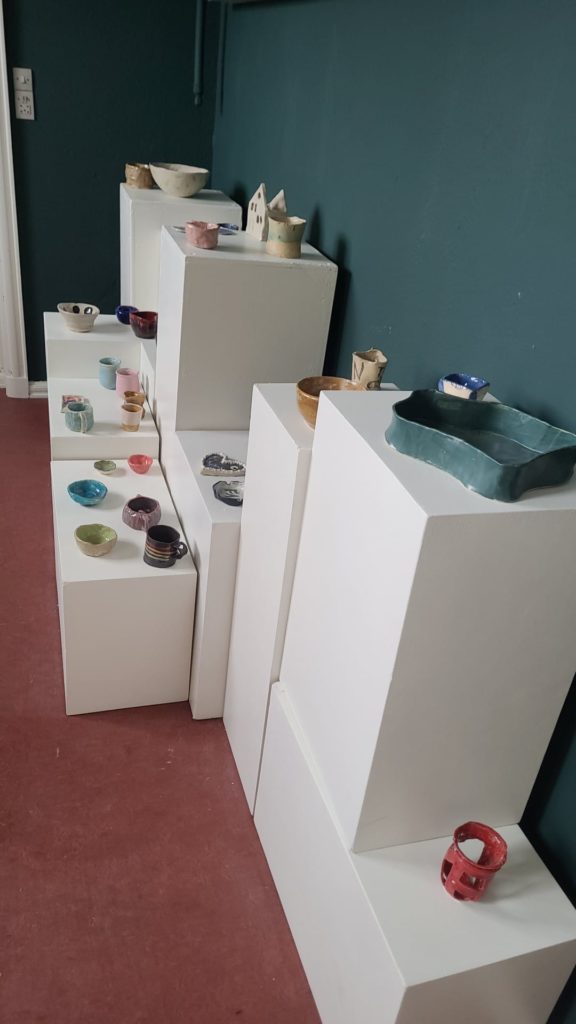 That was this week's newsletter here from Ranum Efterskole College.
Happy weekend to everyone out there!
Best regards from all of us here,
Ranum Efterskole College