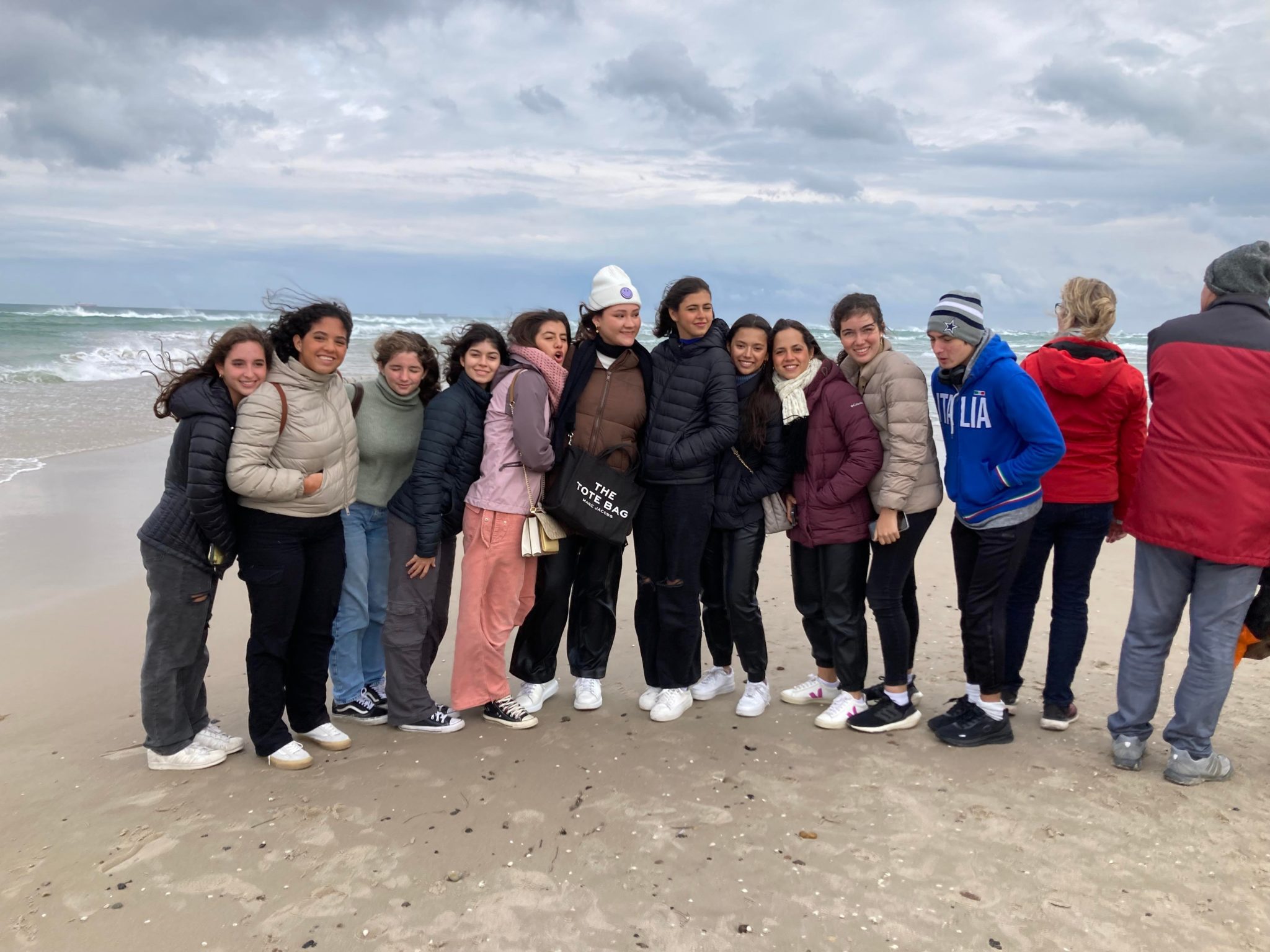 07 Oct

We're going out into the world!

Dear Reader,

Already on Thursday night, the first team of students left for Europe, as Board Performance travelled to Olbia in Italien. Here the team will skate, windsurf and explore the beautiful city - maybe there will be time and spare time for some SUP boarding too. So it's speed ahead, and not a moment of the trip is wasted - it's awesome!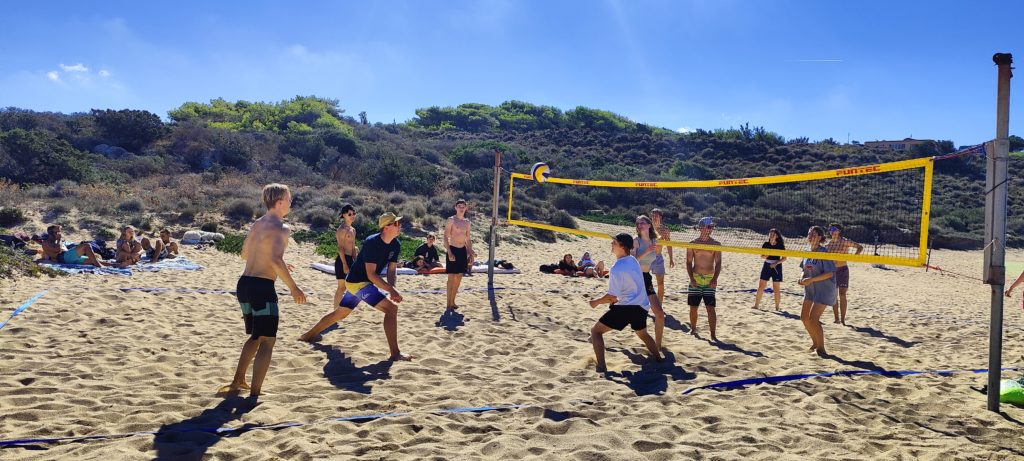 We go out to experience, to explore, and to get to know ourselves and the world around us better. Read much more about how we're getting ready for the journey, right below:
Preparing for the trips
As we sit and write this newsletter out to you readers, school is in full swing. This morning, the first team of divers set off for Malta at 08:00. In addition, the surf said adieu as they left the comfort of Ranum at 10am to board the familiar Ranum buses. They set course for the sunshine shores of Somo, Spain. Here they will stay at a surf camp and head out into the blue waves every day.
And as the weekend progresses, more and more student teams will look to the wider world, and venture into new and exciting territory. The trips are mainly to places around Europe, although one diving team is going all the way to Egypt. You can follow all the action on our social media pages. The students themselves post on our stories, which can be seen on both our Facebook page and our Instagram. Find our Instagram, by tapping here.
Thursday was the last day of profile classes before the trip, and for many it was the day to polish up before departure. This meant lots of presentations on schedules, distribution of equipment and overall review of the trips. For Fit For Life, however, Thursday meant something completely different - a last chance to hone their skills before taking on the challenge in Sønderborg!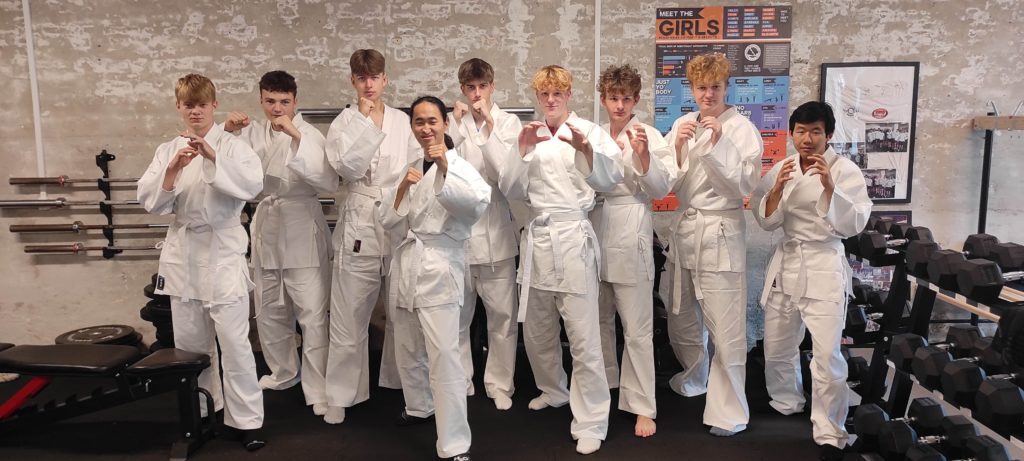 In Sønderborg, the boys will go to various martial arts clubs and, as their Fit For Life teacher Peter puts it, "Give the max ninja gas". The boys are more than ready to kick ninja ass, and you can follow their journey on Fit For Life's Facebook page, right here: https://www.facebook.com/refitforfight
We hope all the students have a fantastic trip - see you on the other side!
fashion week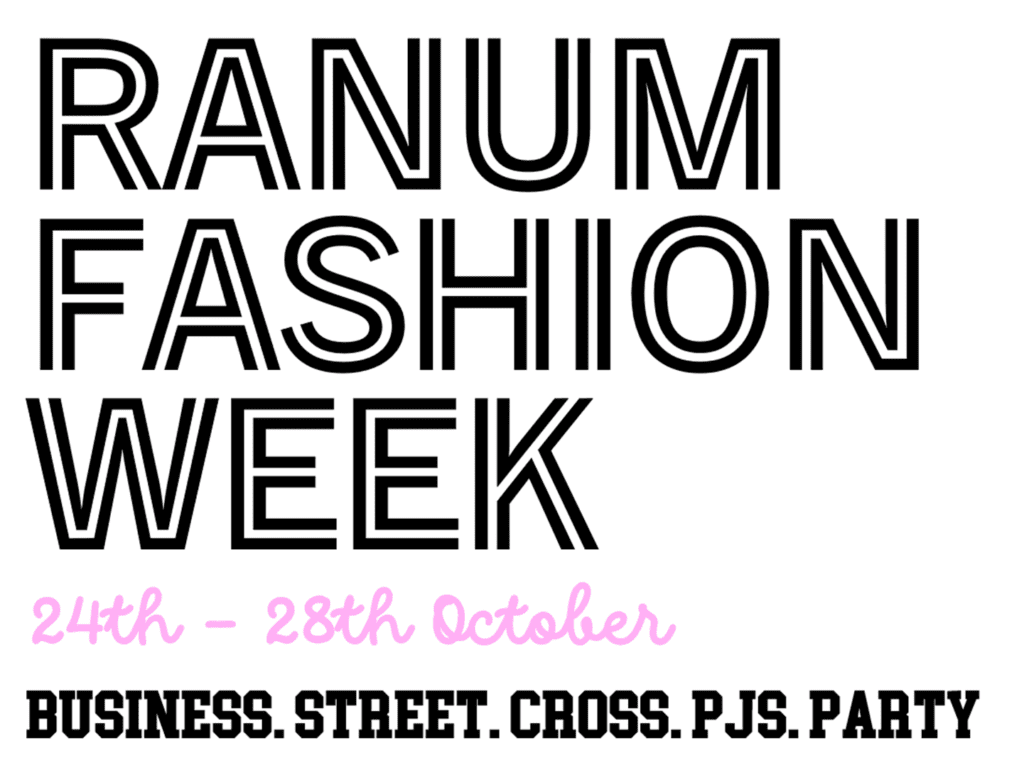 This year the elective Fashion and REdesign have chosen to go all in on the clothes here at Ranum, and is behind the wildest clothing week here at Ranum - Ranum Fashion Week. The week starts when we all get back from autumn break, and fashion week is going to bring a lot of good energy to the school, even when it's all a bit grey and dark - and there's not a cool and exciting trip anytime soon.
Each day there is a new category for students and teachers to dress in, and each day a winner is also drawn for best outfit. The categories are:
Monday: Business
Tuesday: Street
Wednesday: Cross
Thursday: pyjamas
Friday: Party
It is especially the students Jonas and Emilie, who have driven this fashion week forward - so a big thank you to them! It's also very fitting that Friday is the first student party of the year! There's no doubt that this Friday will be the ultimate party day!
Girls Day In Science
On Sunday, 20 girls with an interest in science went to Aalborg University for a day dedicated to science. The day focused on being a woman in STEM (Science, Technology, Engineering, and Mathematics) industry in focus, and was therefore about giving girls an insight into their potential future.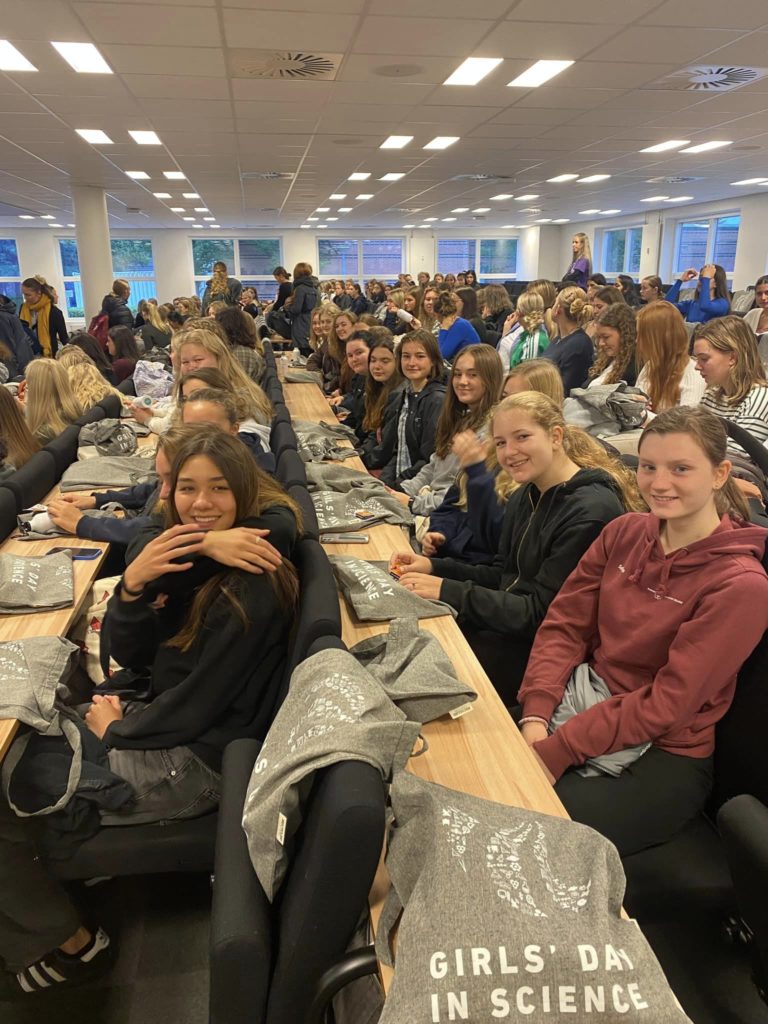 The girls came out to their own workshops, which included:
Will you design the future of pastry production, iPhones and wind turbines?
How do we design glass that doesn't crack?
Look at me - without hands!
How can we predict the development of an epidemic?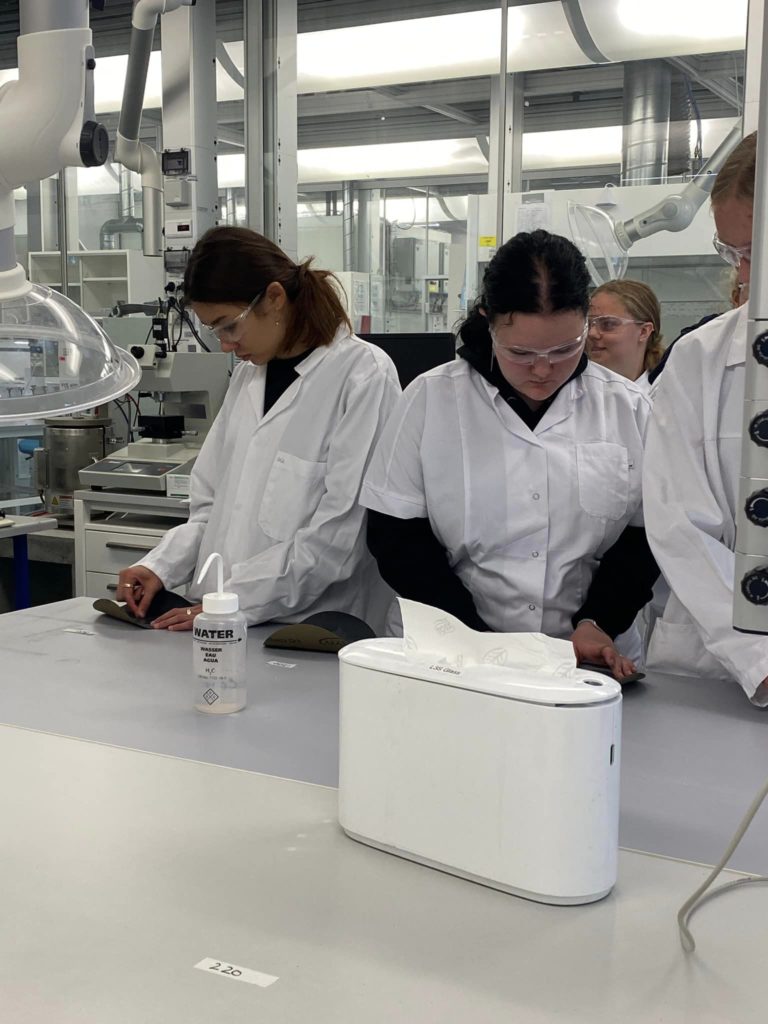 The day also included lunch, exploration of the campus and various presentations from female students, women in STEM and lecturers from AAU. We thank AAU for a truly fantastic day that was inspiring for students and science teachers alike.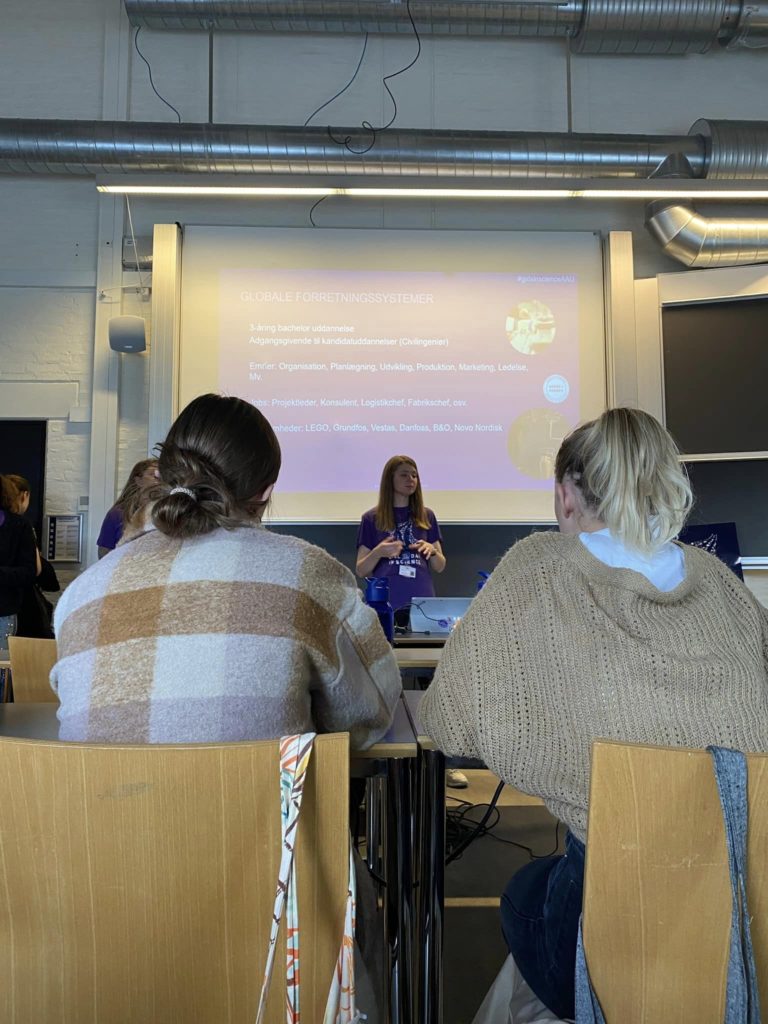 Full Host weekend
On the weekends when the remaining group of students goes home, the full host goes on adventures. So on the weekend of 30 September to 2 October, when there was no school on Friday, coordinator Tine took her full host students under her arm and went on a trip to Frederikshavn, Skagen and Hirtshals. Here they visited Grenen (in a proper Danish windy weather), where they also met a seal. The trip also included a visit to the North Sea Oceanarium in Hirtshals, and they climbed up the lighthouse.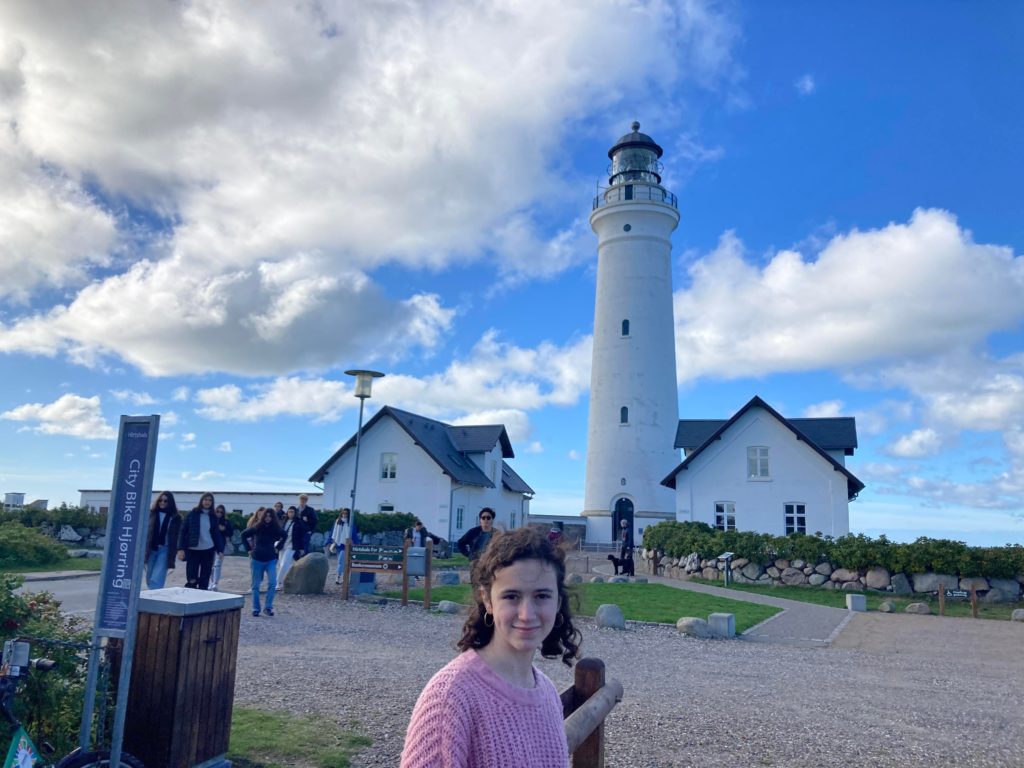 The trip also included a bunker museum, where the nature of northernmost Denmark could really be enjoyed and explored.
School Year 2019/20 Reunion Day
On 29 October there is a reunion day for old students here at Ranum. Old pupils are invited to come by the school, to meet their peers and staff. The programme for the day is:
14.00 "Check in" and refreshments in the dining room, last year's videos and photos in the ballroom.
15.00 Gathering in the banquet hall with the Tree of Life and Give Us Back the Light, etc. Photography in year groups. Tour by teachers and trainees.
16.00 Socializing and chatting in the dining room, and opportunities for shared activities.
17.00 The reunion is over. Buses leave for Aalborg Bus Station - remember to book before 24/10.
The reunion day is especially aimed at last year's students and the year celebrating its 10th anniversary, 12/13.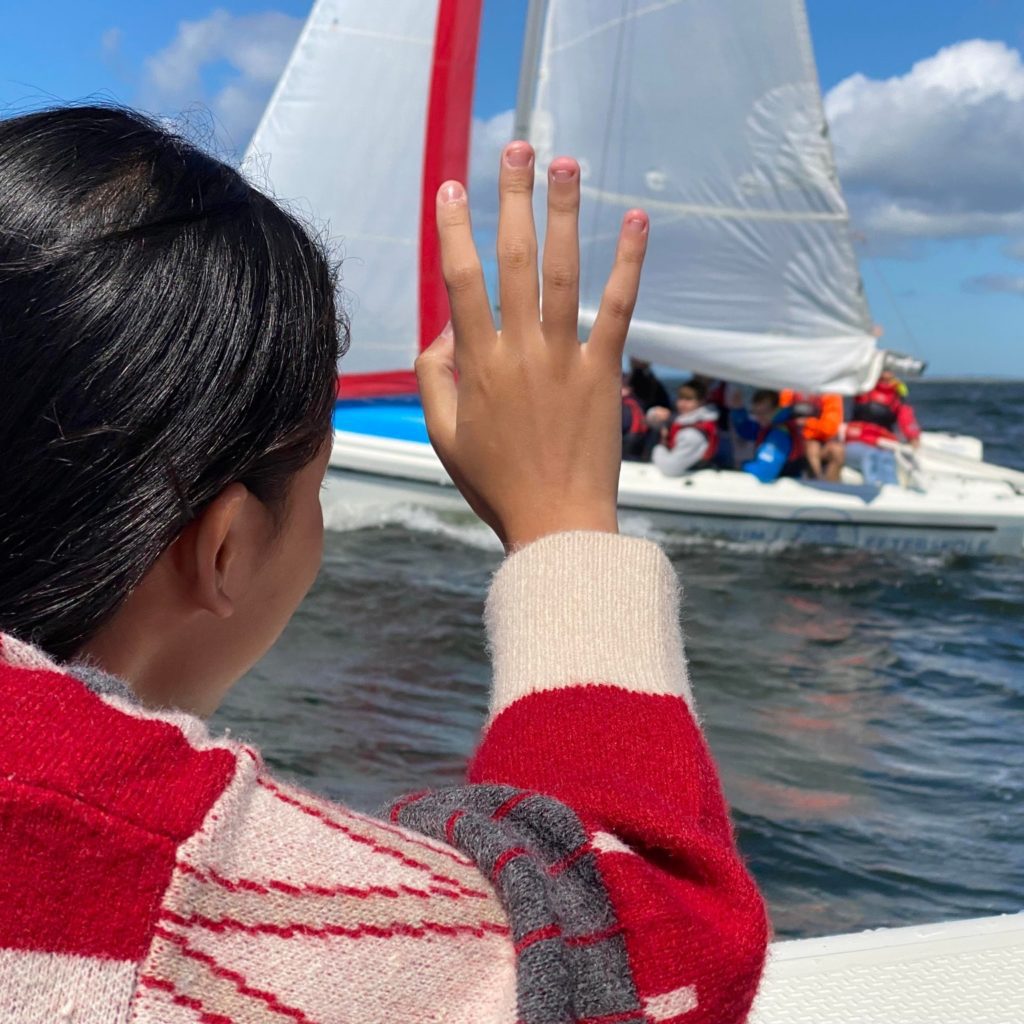 Let's go!
Thank you for this time dear reader - now we will go out into the big world, and bring home a lot of experiences and friendships! See you on the other side 😉
Best regards to all of us here at
Ranum Efterskole College