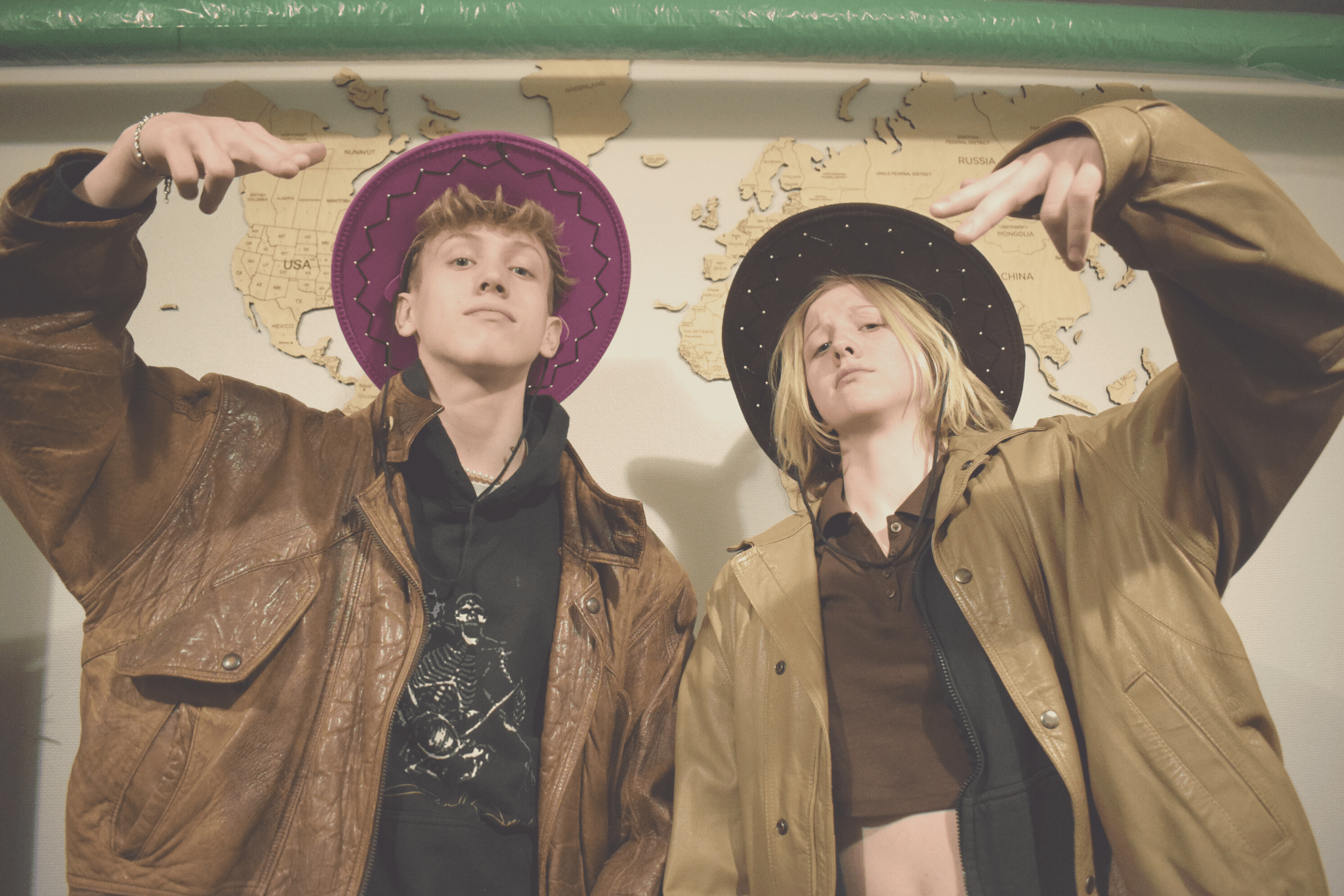 18 Mar

Siblings weekend, anniversary and boxing

Dear reader,

It's Friday, the coffee is hot, the wind is cold, and we're ready to bring you the big and small news of the week. This weekend we had the pleasure of a packed school with 400 happy students and siblings. We also sent some happy boys to a boxing conference in Aalborg, AND we were able to celebrate a very special anniversary - all this, and much more, in this week's newsletter!
Sibling weekend with a capital S
As Friday rolled around, siblings of all shapes and sizes started pouring in too. From the tiny 5 year old little sisters, to the big 35 year old big brothers. It must be said to have been fast-paced, and the programme on Friday included Just Dance in FEstsalen, Bear Brothers in the cinema and snake visits in biology.
On Saturday, the programme was packed and the many sibling pairs were able to visit the donut factory, bake pancakes in gastronomy and play ball games in the hall. Enjoy the lovely photos below, and get under the skin of the atmosphere. You can't help but be delighted by such a round of sibling fun 🙂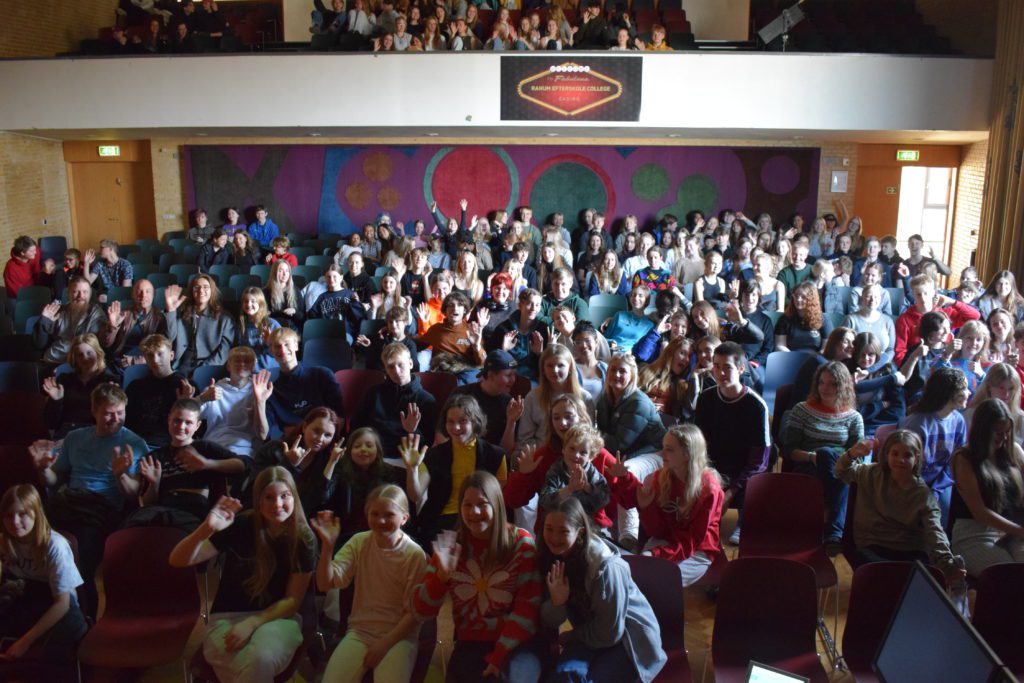 As the Saturday progressed, we also had a look-a-like competition here at school, where the sibling pairs that looked most alike would win delicious prizes. You can see a small selection of the photos here, which also includes the winning photo - I wonder if you can guess who the winner was?
Sunday was spent in the best efterskoleand with cleaning and brunch, after which the sweet siblings could turn their heads back home. Sibling Weekend is something special, and we're happy to share the cheer, songs and smiles with all you sibling couples.
And now on to a Sunday of action!
Boxing in Aalborg
Coaches Anil and Rasmus could take their brave boxer-boys under their arms on Sunday and head for the diploma conference in boxing in Aalborg. Spirits were high, the boys were ready to fight and the adrenaline was pumping. Points were awarded for technical ability, including parries, punching technique and footwork. You needed 27 points to get the diploma.
The results were great across the board, and especially the student Gustav Rønn can be very satisfied - he took home 28 points, and could take home a diploma to Ranum.
Congratulations to the whole team for their great results, we look forward to seeing more from you!
And from the pulse at the top, it goes all the way down again. We're going to an anniversary party.
20 years with Lis
This week there has been good reason to be happy - we have celebrated 20 years with Lis! Lis is affiliated with Ranum as a grief counsellor, and over the years she has helped countless students and teachers deal with grief. We thank Lis for her trust, dedication and the very valuable work she brings every time she is here at Ranum.
Joan has handed over a bouquet to Lis, but I dare to promise that one of Joan's legendary hugs was included in the gift
Ceramics in long lines
The last few weeks the 10+ Art&Design course has had the pleasure of guest teacher Jan Anker, who has been teaching ceramics during. project Jan and Children's Encounter with Art.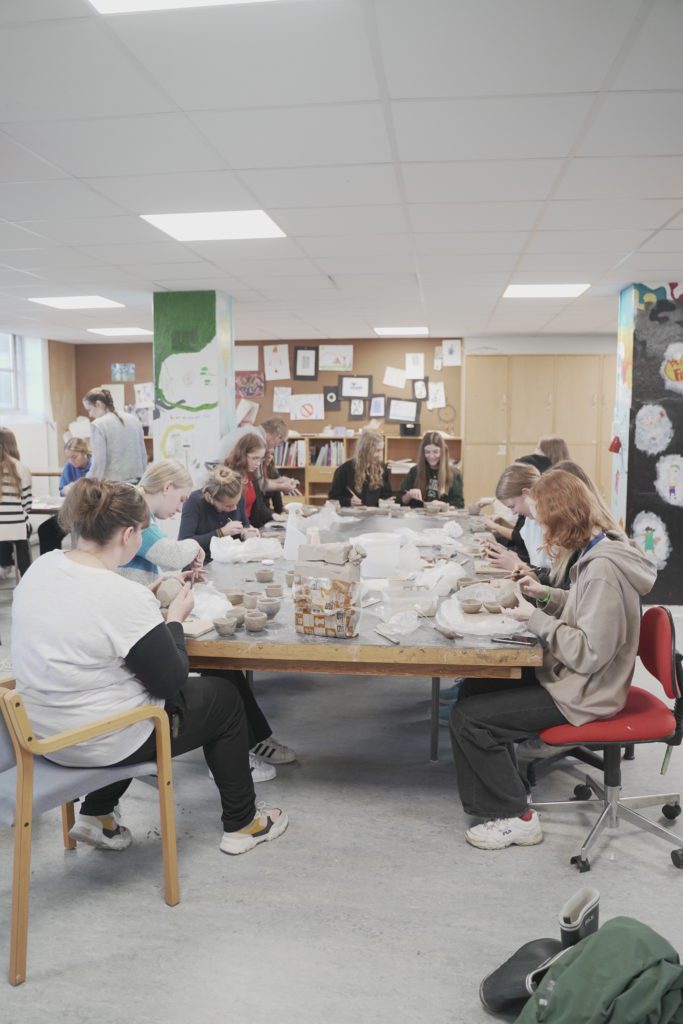 The students have been working on creative ceramics and now we can simply reveal the beautiful results: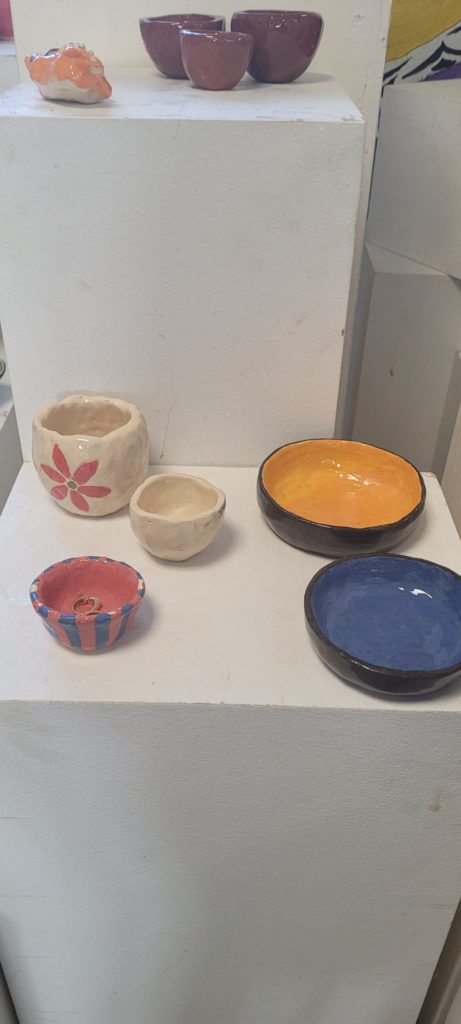 The students have had a wonderful in-depth look at the world of ceramics and it has been a super exciting process for them. We thank Jan for her cooperation and we guess that some parents will be very happy to get the beautiful bowls etc. home to decorate.
What a week!
And with that, we just have to say that it has once again been a pleasure of a week here at Ranum, and that we are now looking forward to a long weekend, with classes off on Monday. Also, the Full Host students are taking a trip to Copenhagen, so there will be lots of cool news next week!
As always, we thank you for tuning in and reading along, and we look forward to showering you with great news again next week. I guess all that's left to say is:
Have a great weekend, from all of us at
Ranum Efterskole College