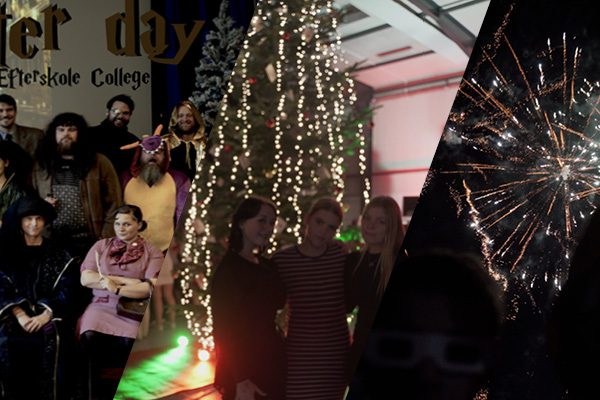 17 Dec

Christmas Holidays, Harry Potter Day & Festive Fireworks

Dear reader,


You have started reading the last newsletter of the year. So first of all we would like to thank you for reading and for showing interest in efterskole life at Ranum.

he headline contains indicates that today we go on Christmas holiday, as you probably already noticed. We marked this yesterday with a fantastic Harry Potter day, which ended in the most beautiful fireworks show, with all the students gathered on the sports field. It was a blast, as we say up here in the North, and with this colourful display we are sending the pupils home for the Christmas holidays. Let's take a look at how the Christmas party and the rest of the week went. Enjoy your reading.
End of Christmas: a magical day in the world of wizards and sorceresses
If you're even a little bit of a fan of J. K. Rowling's Harry Potter fairy tales and the fantastic world she has created, you may have imagined what it would be like to go to Hogwarts. A group of teachers simply couldn't let that thought go, and it manifested itself in a Harry Potter day yesterday the likes of which we've never seen. The day started, of course, with the students being split up into the different dormitories: Gryffindor, Slytherin, Hufflepuff and Ravenclaw.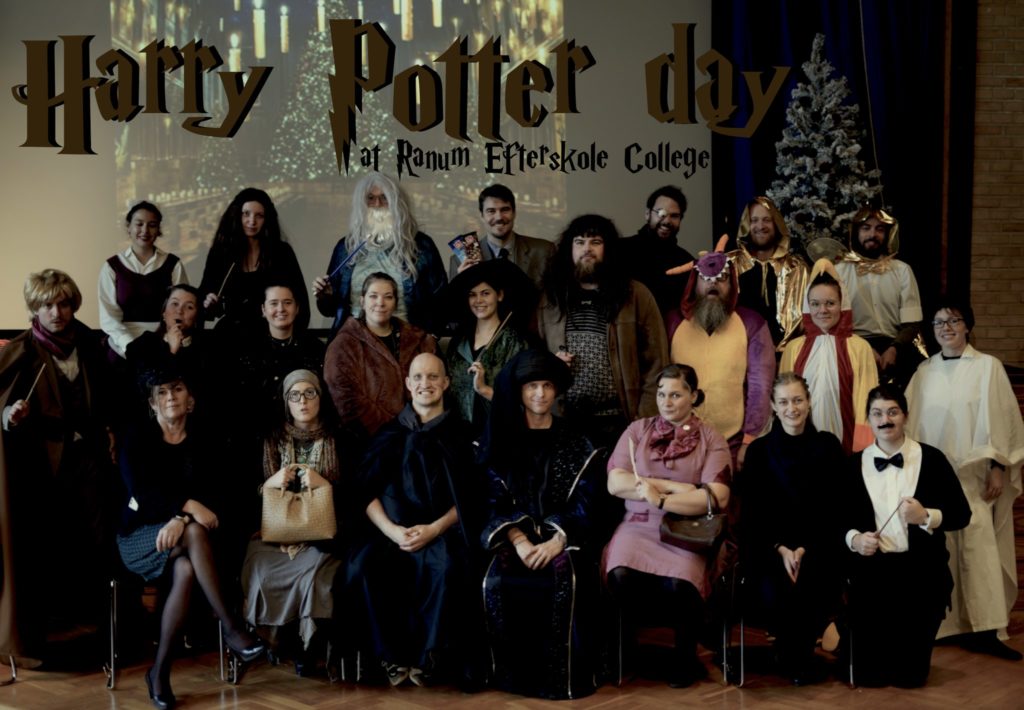 One by one, the distribution hat called out the students to the different halls of residence. And then they were ready.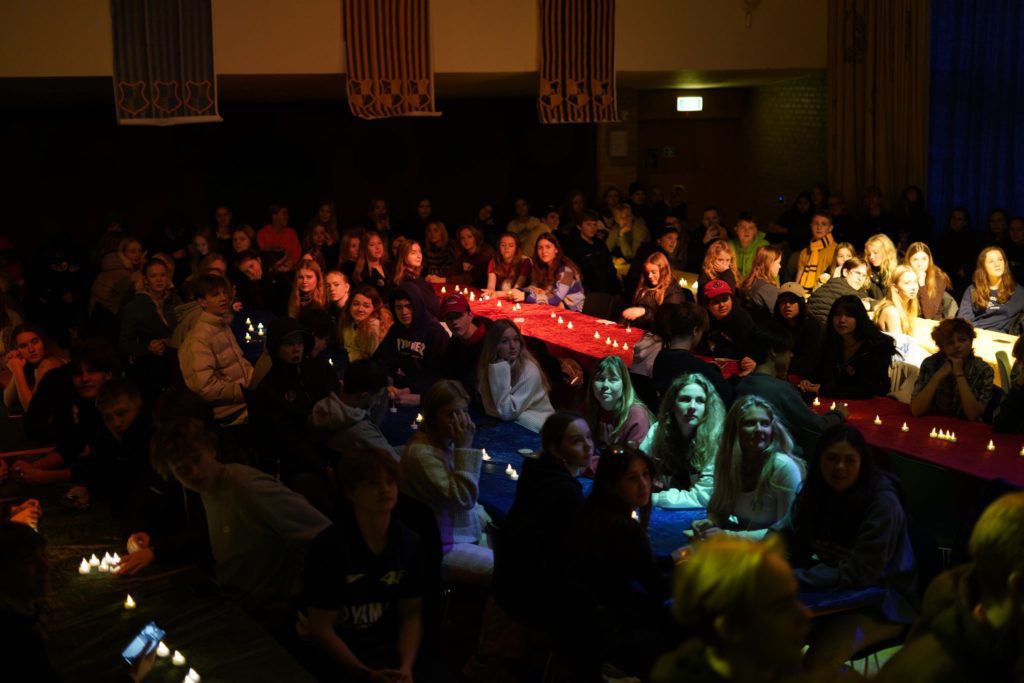 Afterwards, Quidditch practice was necessary, as the students would later compete against each other - on brooms and with balls flying around their ears. We actually streamed an entire match, and if you feel like watching it (you should), you can fly over to Instagram to check it out.
Spoiler: The battle ended with the golden snitch being caught. Watch it by clicking here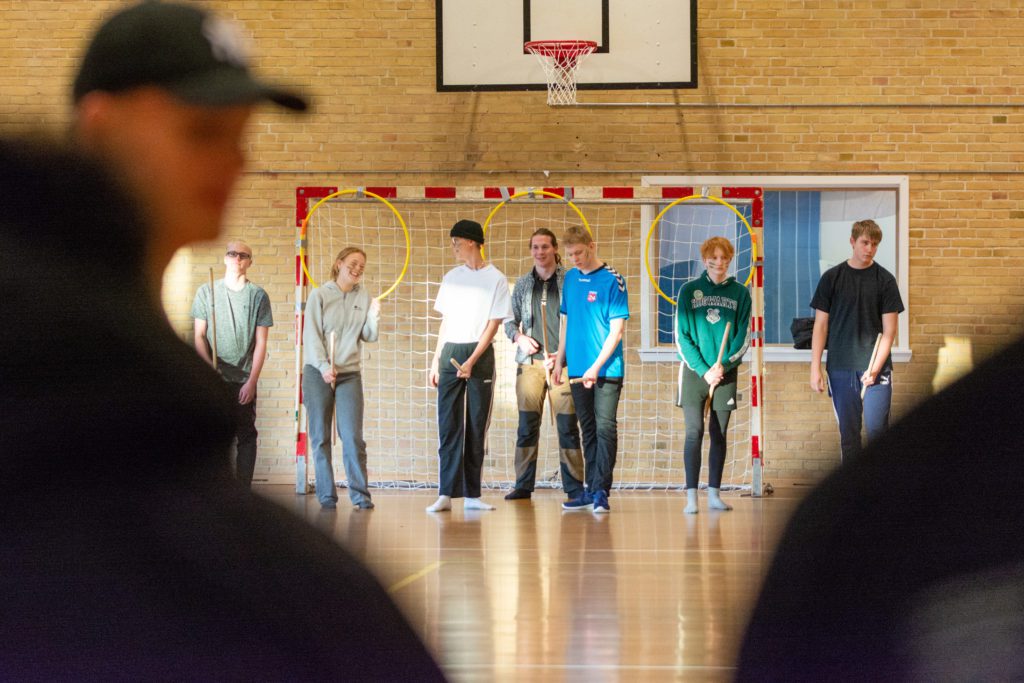 The students were also taught Potions, Wand-dueling, Flying lessons, Divination, Defend Against the Dark Arts, Ancient Runes, Wizard Chess and Herbology. After all, it's something we've never had on the schedule. It was as cool as it sounds, and while the pictures don't do justice to the content the teachers dished up, you can see a bit of it below and much more on FaceBook (click here).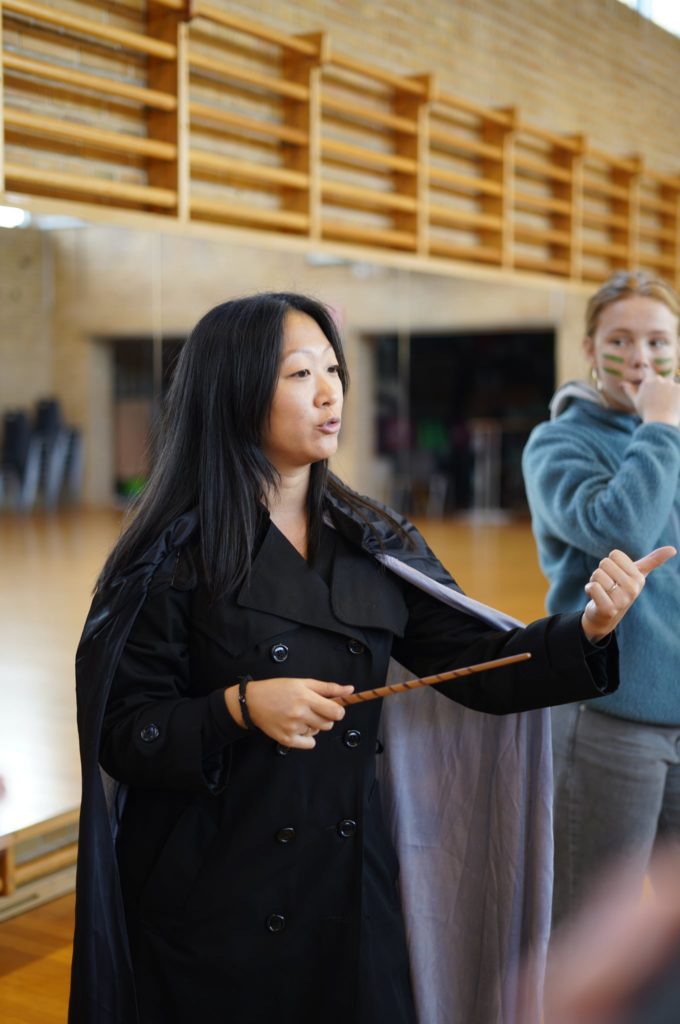 Church concert with our (perhaps) best choir ever
There's something special about coming to church with the whole student body. Especially when it was, among other things, to hear the talented choir, who has been practising for a long time just to sing together in church.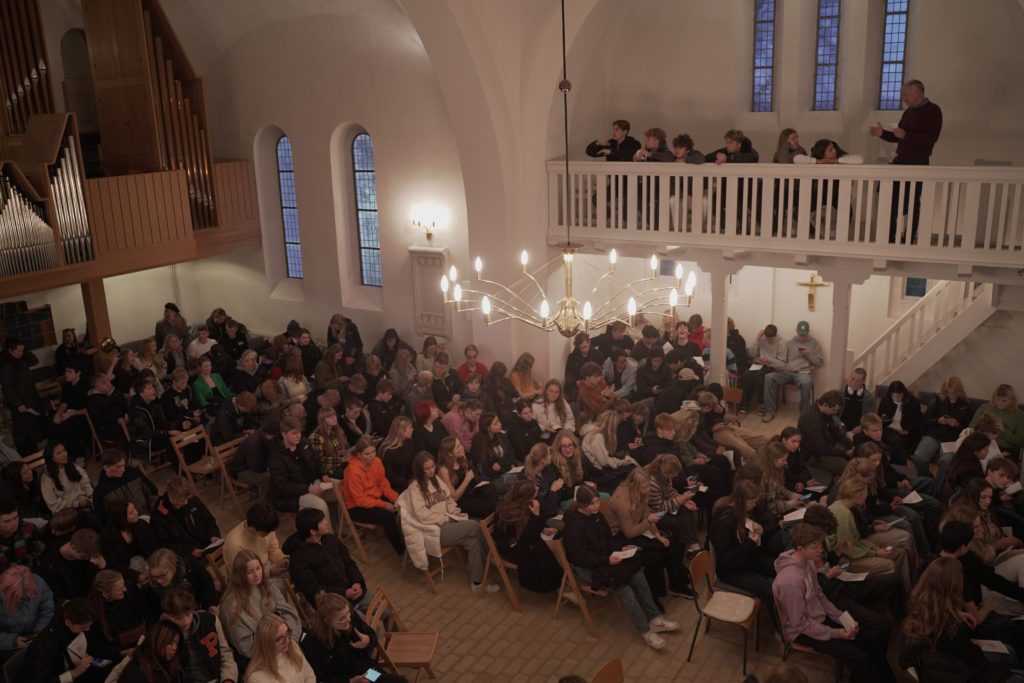 We say thank you for a really great performance by the choir, which has been called the best choir we have had here at Ranum. Either way, they can be proud of what they delivered for all of us. Of course, don't be fooled, so check out the concert here - especially if you're in need of a little Christmas cheer.
Find the concert here, og click on the photo
A great ending
We're going back to the Harry Potter theme, because after church the students got to dress up and get ready for the Yule Ball. There was a great Christmas dinner, concerts by pupils and teachers, a waltz that went beyond expectations and last but not least we capped it off with a huge firework display.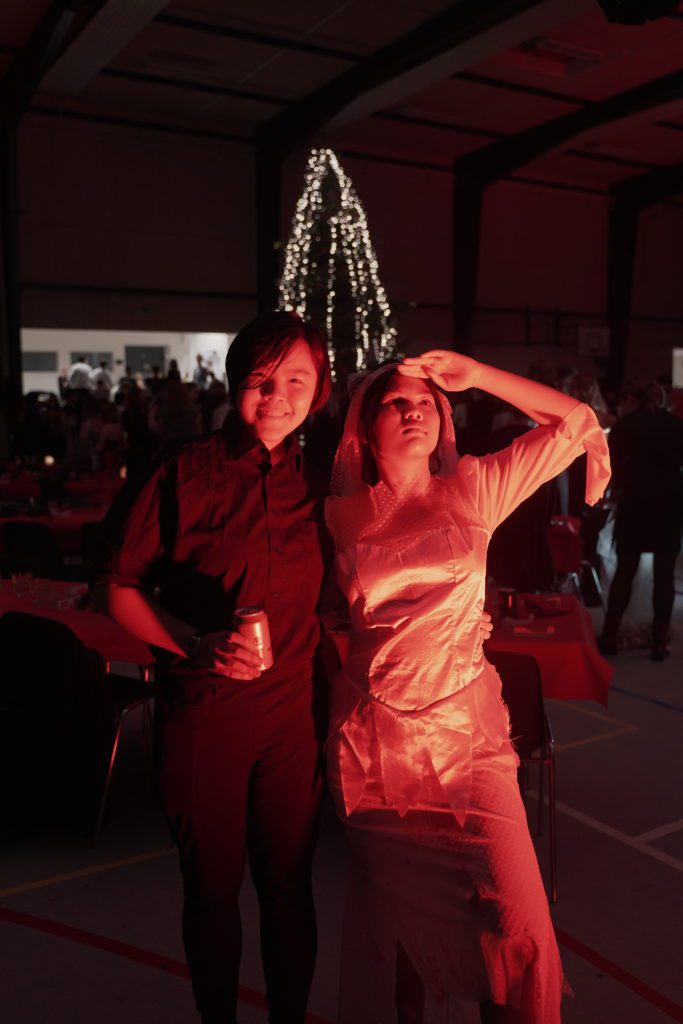 You can see the fireworks in the video, shared on Facebook, from the whole Christmas ball. If you're wondering about the hearts at the fireworks, that's because we got love glasses, which do something special to the light - and it only made the fireworks look better.
That's all for this year, so a huge thank you to you all, and we hope you have a wonderful Christmas and New Year. See you in 2022!
Merry christmas, and a happy new year, from all of us here at
Ranum Efterskole College