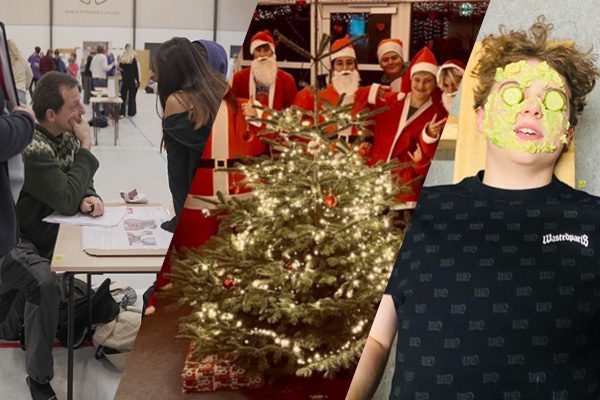 10 Dec

Christmas hygge, Wellness Weekend & IBO

Dear reader,

Halfway through the week we got an annoying message. After the Prime Minister announced the new restrictions at her press conference, the school's management and parents' council unfortunately had to postpone the student party, which would otherwise have been held today, Friday.

Our common goal is to make it to the Christmas holidays without any COVID at school, and students should especially look forward to the big Christmas party on Thursday, which will end with a huge fireworks display.

And that's all the bad news - let's move on to the good ones. We start with christmas hygge

Happy reading!
Christmas fun with package games
The last contact group time was spent on various Christmas activities, and several contact groups chose to play a small package game. The time was also used to talk constructively about the postponement of the student party, and fortunately there was an understanding that the party was not cancelled but postponed.
Although the contact groups will of course also meet next week, it is an important time when there is time and space to talk things through, and that means a lot to the students.
Wellness weekend
Is it possible to have a wellness weekend in December?
Yes, you can. And the students had fun doing it this weekend, when the kærhus café was transformed into a wellness salon. Nails were done, homemade face masks were applied, massages were given, laughs were had, games were played and a good time was had by all.
While the avocado mixes and nail polish dried, the students settled in and it was time for the Christmas calendar. It's just after-school life at its best.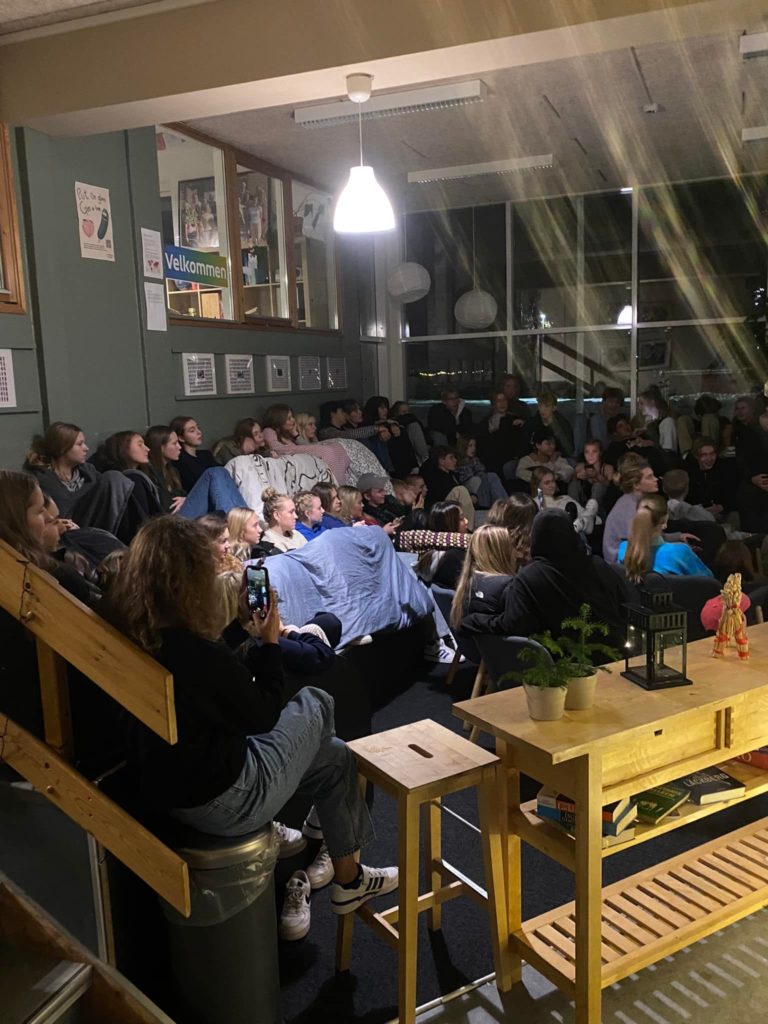 Last but certainly not least, apple slices were made in Gastronomy, and it tied a nice (Christmas) bow on a really nice wellness weekend.
IBO: Getting to know the UN World Goals
Most people know the 17 UN Sustainable Development Goals, and now our students know them even better. In recent weeks, they have been working on exciting projects that focus on the SDGs. The process culminated on Wednesday, when all the 10th graders presented their projects. There was almost a conference-like atmosphere in the Multihallen, where products, posters and presentations combined to create a fantastic afternoon dedicated to the SDGs. Translated with www.DeepL.com/Translator (free version)
Read more about the IBO by clicking here.
Santa Claus at night running
The Santa Claus gang, later revealed by some to be Contact Group 21, reportedly pulled pranks during the night on Sunday. Exactly what time it was - and whether it can be characterised as a Christmas prank - we don't know. What we do know is that Christmas elves were at play, because there were snacks and bags of sweets lying around Ranumhus when the pupils woke up on Monday morning.
All the best,
Ranum Efterskole College