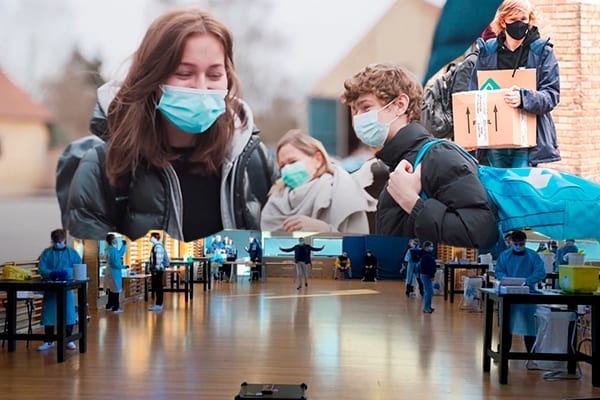 05 Mar

Joy of reunion, nose tests and profile subject choices

Dear reader,

We're back! And it's full speed ahead. Since the students returned on Monday, we've been busy getting tested, choosing new profile subjects and generally landing and getting settled. We are overjoyed to be doing afterschool life and being together at Ranum again. And despite the restrictions, we're keeping our spirits up and focusing on making the most of finally being back.

So dear reader - welcome to a newsletter with afterschool stories and afterschool students at Ranum.

Enjoy reading.
Reunion joy on a joyful day
On Monday afternoon, expectant students rolled into the parking lots. The atmosphere was reminiscent of a new first day of school with matching smiles under the masks. The best thing in the world would be to give a reunion hug, but that will have to wait until the distance requirement hopefully goes away. In return, students could hug their roommates and share the joy of being back.
We send a loving thought to all the afterschools that are still closed.
Two tests a week for everyone
One of the things that comes with the opening is that we all have to be tested twice a week. It's gone well so far and we've now been through the first round. It's nose-diving, and several students have been nervous about that. Once it's over though, most say it wasn't too bad, but nice it never is. From next week we expect it to be the shorter version. It's a relief, but we're taking it all in our stride - as long as we get to stay at the afterschool.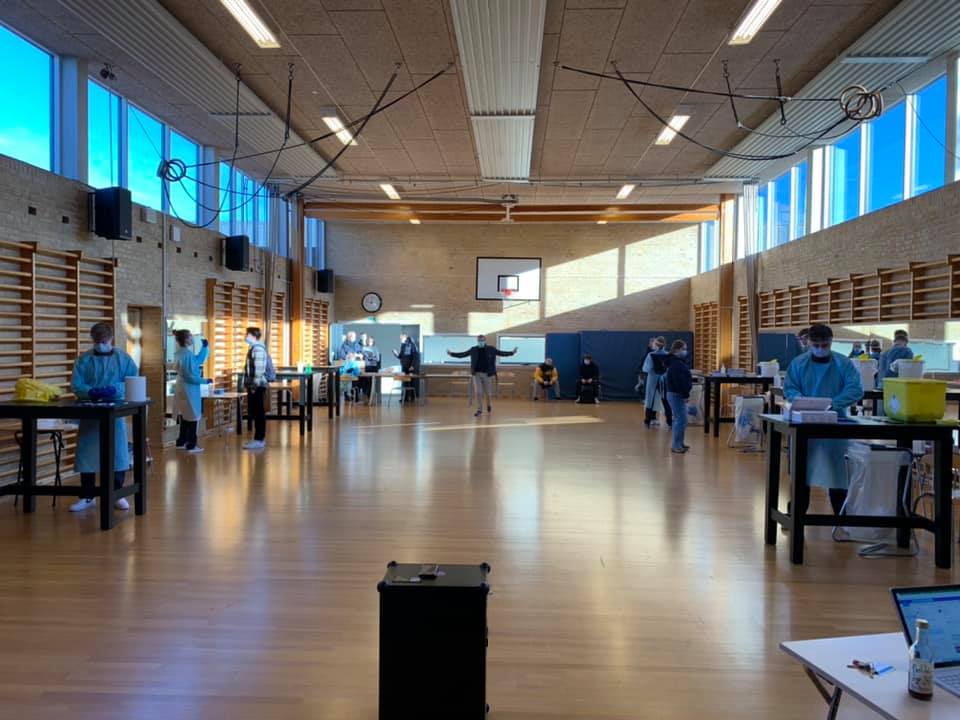 Tv2 Nord was there to see how it went, and you can watch the report here: Weekly tests to ensure after-school life
Profilfagswahl
The rhythm we normally have with profile subjects and cultural subjects has got a bit out of sync, but that doesn't change the fact that this week the students have chosen profile subjects for next term. There have been presentations of students' and teachers' suggestions of what they would like to focus on and become proficient in, and this time we had 25 different and exciting ideas on the table. Here you can see the list of profile subjects students could choose.
Myths and Legends
Board Performance
Guide and Event
Sailing
Asian Cooking/Gastronomy
Street Art/Design
Adventure
Football
Music
Yoga
UNESCO
Media
Surf
Wakeboarding
Fashion and Sustainability
Stronger
Cheerleading
Model UN
Dance
Practical diving classes in the pool & sea
MANGA
Making Energy in Nature
eSport
Year Book
Basketball
Sofa Session
We finish with another Sofa Session.
We hope that next week or the week after will be with students. You can look forward to that!
All the best,
Ranum Efterskole College