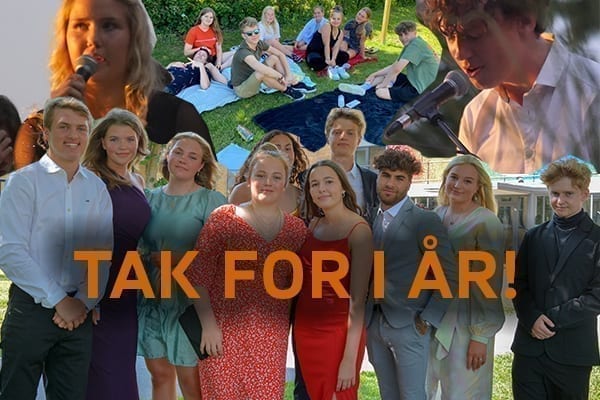 27 Jun

A beautiful end to a fantastic year of afterschool

Dear reader,

This week's newsletter will be published today, Saturday, as we say goodbye, goodbye and thank you so much for a magical year of afterschool.

The students have experienced the world together, struck a blow for the community together, laughed and cried, and today they say goodbye. Over the past year, they have all been a big part of each other's lives, and together they have created a unique year of afterschool. That's why it's hard to say goodbye today, but it's also an experience we share.

For the last time this year, we take a look back at the week that was. So dear reader, thank you for reading and if you are one of the parents picking up your child today - have a great trip home, and thank you once again for a fantastic year of afterschool.
We had fun in Fårup Sommerland
All week the sun has shone like never before. It made for a warm day in Fårup, and already there, on Monday, the students could sense the end was coming. It didn't make the day any less enjoyable, and the rides were tried out with huge smiles - for some it was a wet pleasure.
House Cup final and Sankt Hans
Tuesday started with cleaning the rooms and then the last House Cup tournament started. Carl mentioned yesterday at the gala that he has never seen a student team that has put so much into it. The students' commitment to the tournament was evident in the activities, and it was a great pleasure to see them competing with and against each other. The biggest battle we fought together - the battle for community. And we won,
Saint Hans evening was celebrated on the lawn at Ranumhus, and although the bonfire burned faster than expected, we had a nice evening with singing and speeches.
Home-home - last contact group time
Most people spent time writing in memorial books, and although it can be a bit of a sad pleasure, it is an important memory for life. Another fun thing was that the students read the letters they had written to themselves at the beginning of the year. A lot has happened since then. You've changed as a person and the world might look completely different now.
In the evening, the students had pizza delivered to their rooms, which fortunately went down very well.
Last trip to Rønbjerg
Rønbjerg has been the base for many of the students who have had maritime profile and cultural subjects. And of course we have used the area several times. On Thursday we went to Rønbjerg beach for the last time, after the rooms had been packed up. It was another really hot affair and there was sunbathing and swimming.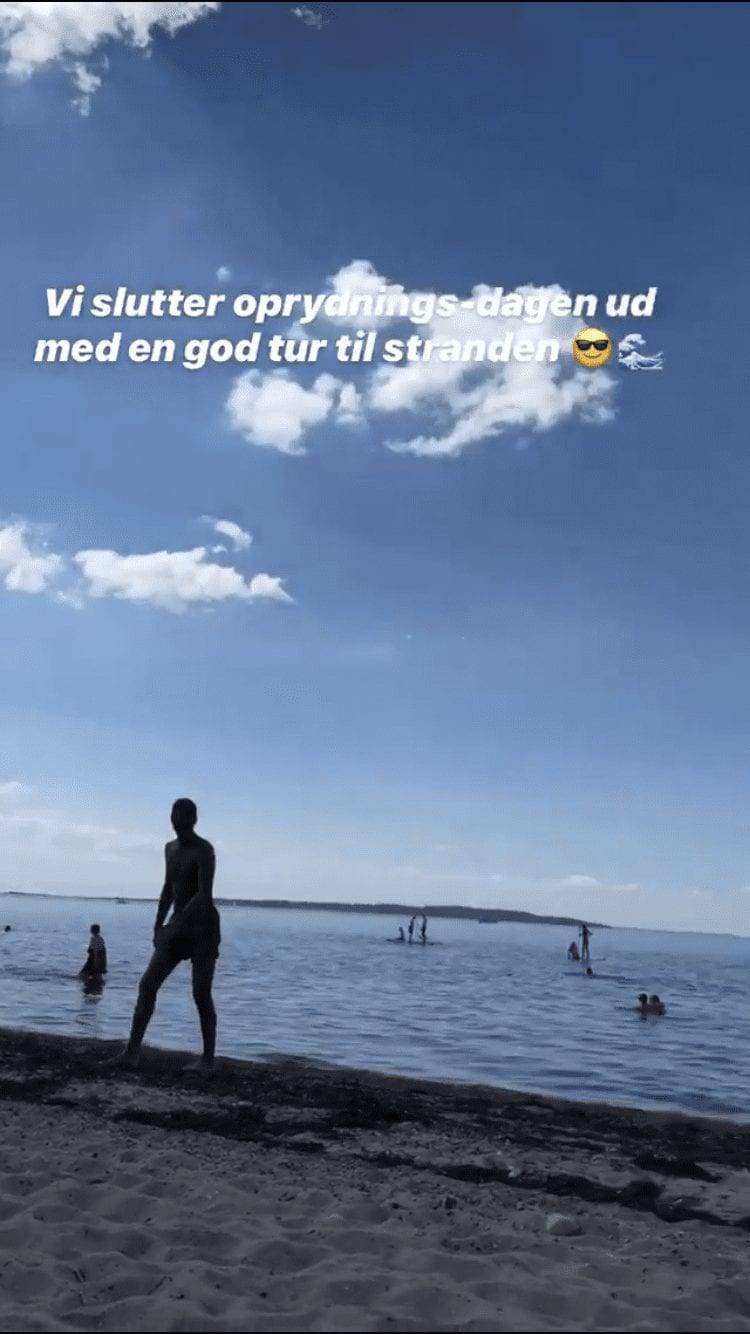 Evening of the Year - Gala, Lancers and Awards Show
We have come to the most beautiful evening of the year. It is historically a glamorous and emotional evening, where students really feel the end is near, but at the same time have a fantastic festive evening.
The kitchen served three courses and scrambled to get everything on the tables. That in itself is a major feat to cook for almost 500 people, so kudos to the whole team.
Hundreds of photos were taken, so it will be a few days before they are ready to be shared. Keep an eye on our Facebook page and the Facebook group - links will be provided for you to download the photos.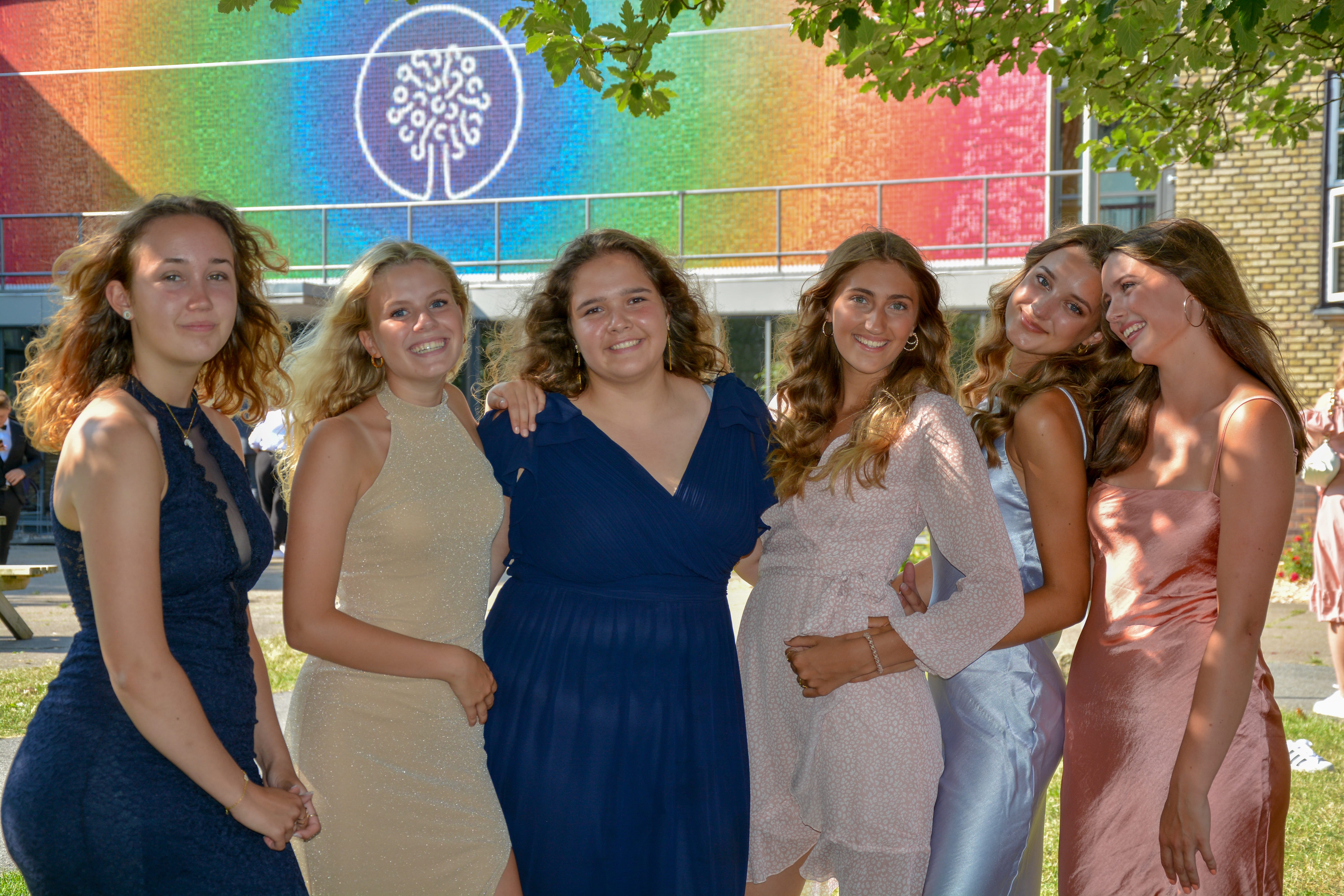 During the gala evening, we broadcast live three times. Two of them went off without a hitch. Unfortunately, there were technical problems in one of them, so there is no audio on the first two minutes of the graduation speech. Therefore, Olav has also shared his speech on Skoleplan, so you can read it there.
This is the part that is usually held with the parents, but due to the limited times we are in, it was moved to the gala evening instead.
Nevertheless, you can watch or re-watch them here.
The evening ended at the Tree of Life, where there were concerts and the last memorial books were written. It is one of those evenings you never forget.
The last goodbye
And so we arrived at today, Saturday. The students have now said goodbye and formed a circle around the Tree of Life.
Thank you for great days of high spirits, smiles and laughter! Thank you for a great and rewarding community on the many expeditions around the world. Together we have
You made the world bigger! Thank you for play, fun and seriousness - and for trustingly involving us adults when it mattered. Thank you for giving us worthy resistance, and for reaching out to each other again. You have all learned to be with someone - who is not like you. You have learned that diversity can give strength - as long as you want and dare each other. And that it doesn't pay to give up - and you didn't lose heart during the Corona. You know that it pays to be in dialogue and to face the world with openness and tolerance. You now know that there are teachers who are passionate about you and dare to let you help shape the school year.
We are proud to send you out into the world with your backpack full of confidence and courage for life! Hold on to the Ranum Community - soon you will be part of the Tree of Life and the rainbow on the gable above the banquet hall.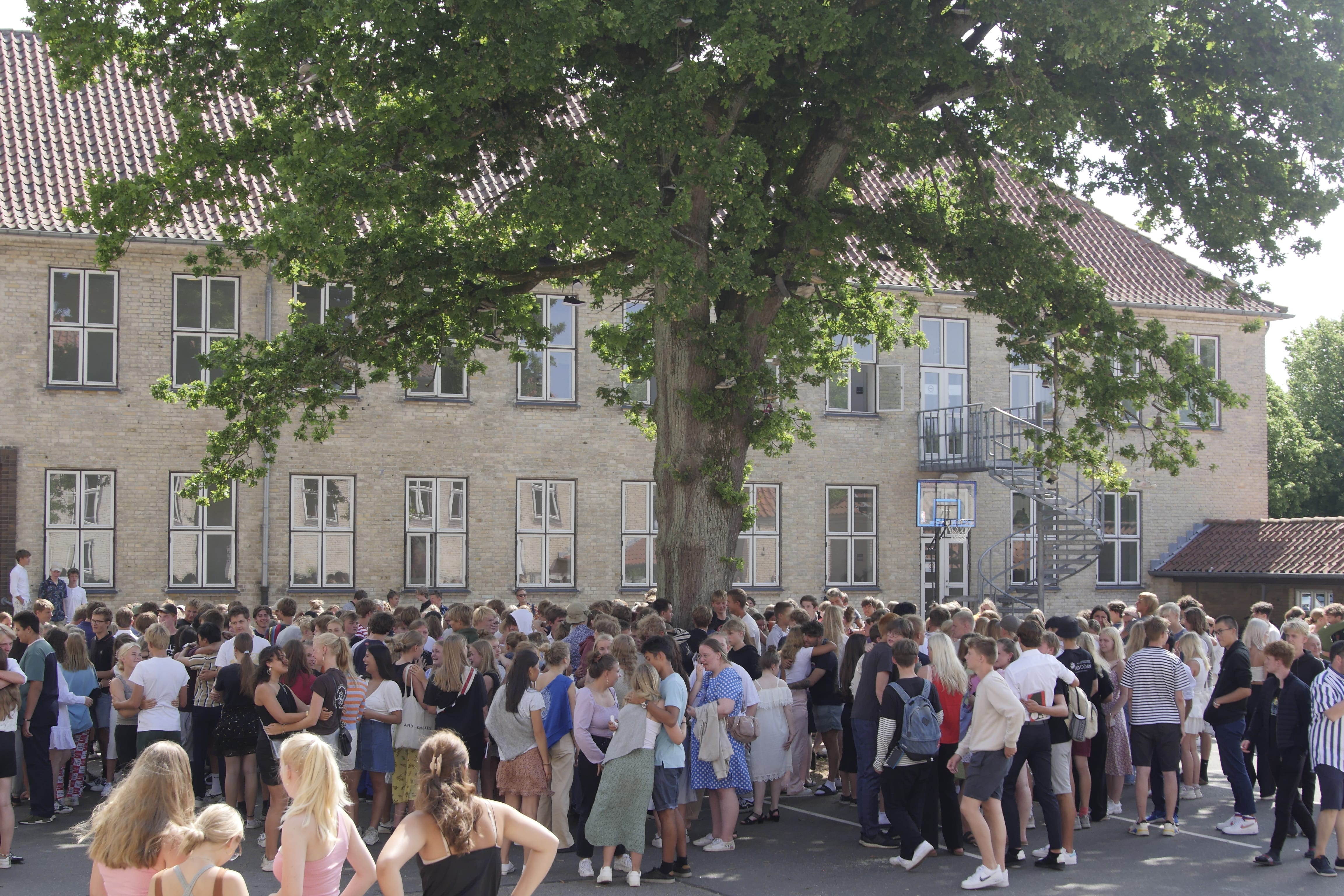 "The year goes by and we go along, and everything goes in circles around a bonfire of love that burns down to nothing. We are the sparks in the wind, a fleeting midsummer dream, and no spell holds so tight as an open hand. "Evening Song, 2014, Knud Romer.
Thank you for this year and have a nice summer holiday
Best regards from all of us
Ranum Efterskole College