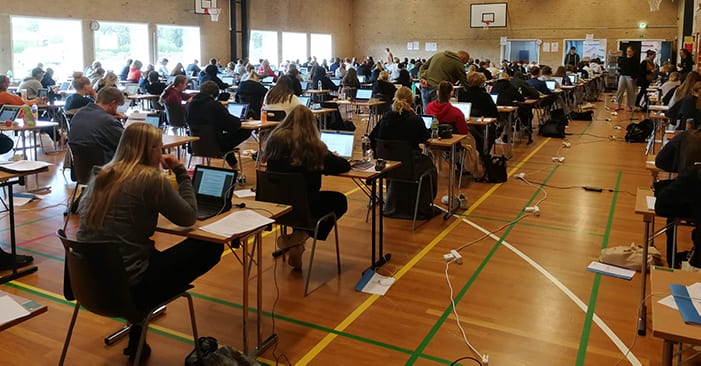 10 May

Exam week, sustainability and travel memories
Dear reader,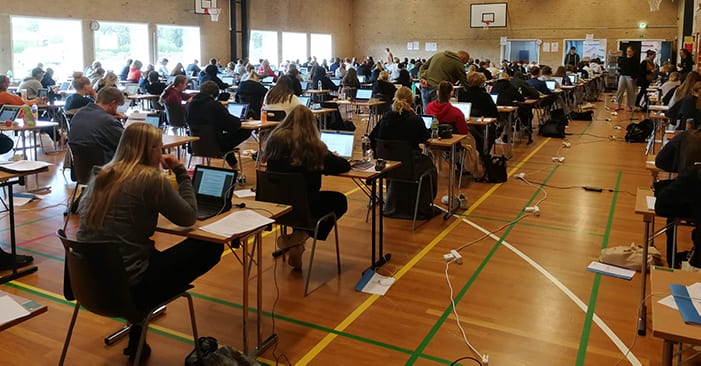 Exam week. One of the important, compulsory milestones. Walking around the corridors, it's clear that the students are very focused, and not without reason. It's a busy period. For the "hardest hit", there has been exam preparation, which has helped to get a grip on nerves and given good advice for the exam situation. Now it's time to recharge and get ready for the final written exams on Monday and Tuesday, when they can finally be ticked off.
Here is this week's overview of life at Ranum - Welcome to.
What do you talk about at exams?
It's important to bring something to the exam that you can enjoy and that also energises your brain. What's the best snack to take to exams? We asked the students and got many different answers.
I'm sure you've been through the exams yourself a long time ago. Do you remember what you brought to the exam?
Sustainable development
You have to do what you can, where you can.
And so did the Dive & Plunge and Bio-Trek profile subjects when they were in Cyprus. The students collected plastic on the beautiful coastline, and after a short time the pile was big. "We saw how much rubbish had washed in and decided to rid them of it," they reported from the Cypriot west coast.
We've included this in an advert in 360 magazine, which is worth sharing.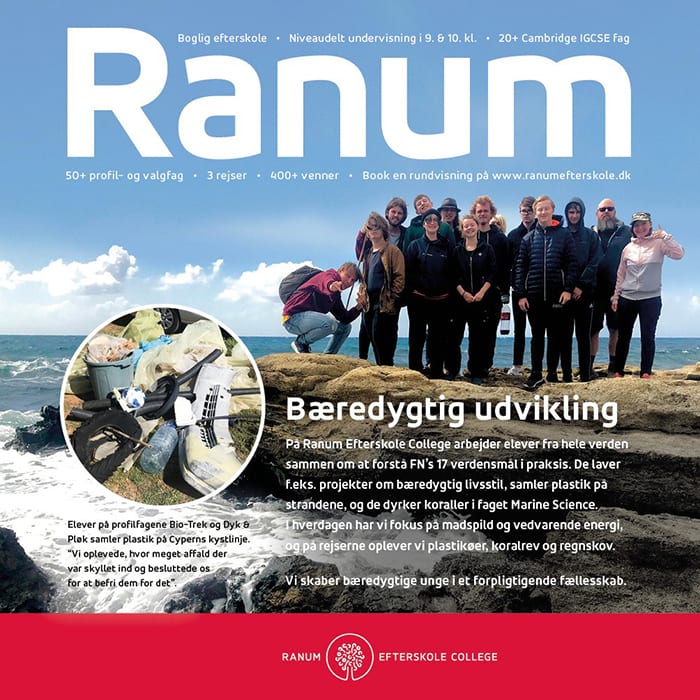 Duke of Edinburgh
"This weekend we had the pleasure of accompanying some of our wonderful and brave volunteers on their DofE expedition. I say brave because although we have had some gorgeous days so far. Denmark decided to throw us a curve ball with temperatures close to zero, hail and freezing rain. However, even this did not manage to dampen our student's spirits.
The trip lasted for two days and one night requiring navigation using only a map and compass, I am glad to report that despite some minor detours all of our groups made it from the drop off point in Hanstholm, to the pick-up point in Bulbjerg.
This was the first of two trips our volunteers with participant in."
For more information on the Duke of Edinburgh award and what it involves visit https://www.dofe.org/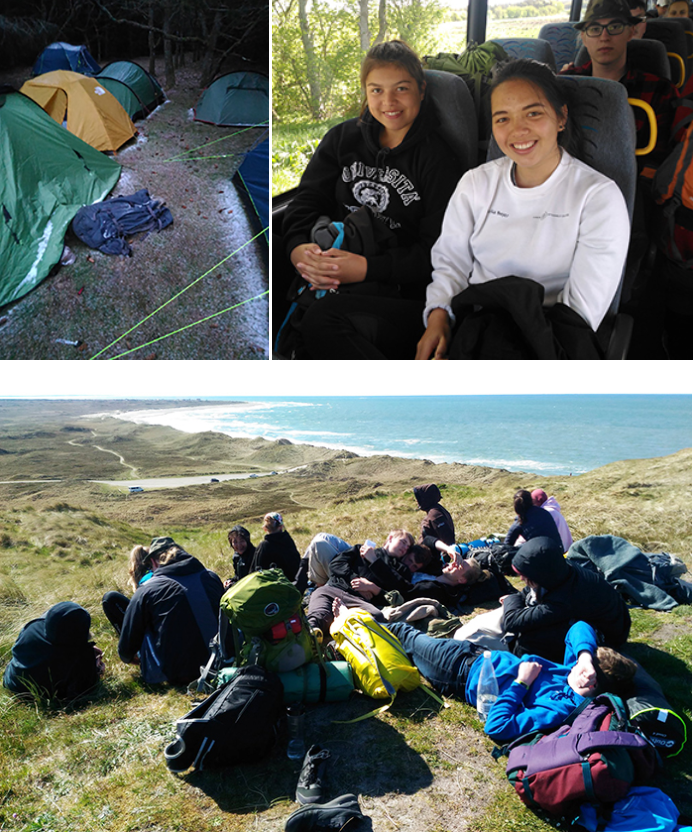 The last PVA Competition
It's time to close a chapter.
We talk so often about our travels both outside school and while we are here. We do this, of course, because they mean a lot to the students and to the school as a whole. That's why we think it's important to include those of you who follow us when we have the chance.
Below you can follow the students' experiences in what we call the PVA Competition. The important thing here is not the competition element, but the sharing of experiences, which is also part of the post-trip process. After each trip, students submit their best travel photos, videos and articles so that everyone can get a glimpse of our journeys.
P3 Travel Pictures
I wonder if there is a future travel photographer among the participants? Keep clicking with the arrow keys.
P3 Travel Videos
We are always amazed at how good the students are at capturing the good moments. Watch for yourself.
P3 Travel Articles
Click on the images below to go to the articles.
Family high school during the summer holidays
Go on an active holiday in week 27 or 28 with the whole family at Ranum Efterskole College. Click on the picture to learn more.

Next week
In the coming week the written examinations must be completed. Good luck! Before that, it's family day tomorrow, Saturday. We hope to see a lot of families there. See the programme below.

Have a great weekend
Greetings all of us at
Ranum Efterskole College