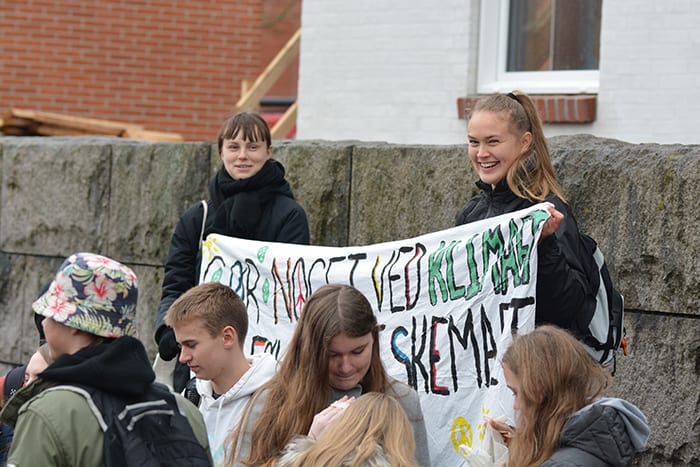 15 Mar

Climate strike, back memories and campers
Dear reader,
Like thousands of other young people around the world, a large group of Ranum students went on strike today. The strike in Aars was organized by two students here from Ranum Efterskole College, and they were really happy to see how many other young people showed up. They shouted and were hopefully heard. Just like you will hopefully read the rest of this week's news, right here in the newsletter.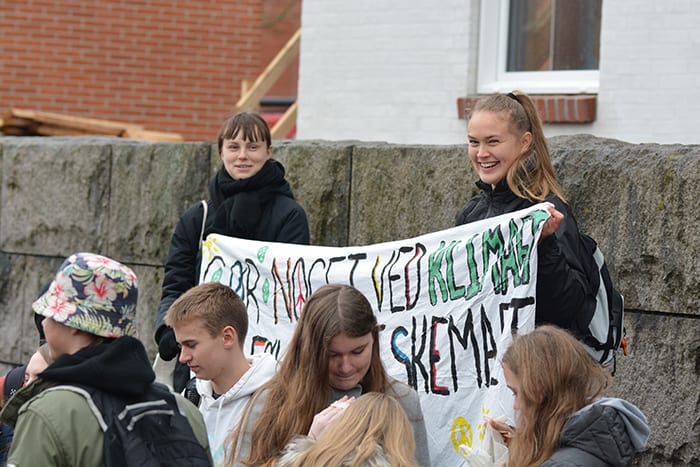 Climate Strike
Two pupils from Ranum organised a climate strike in Aars, which a lot of other young people in the local area chose to support. The pupils were absent, but that does not mean that the school does not support the cause. Quite the contrary. Ranum donated 200 trees for planting, which was also done on Friday afternoon. Esben Egholm, one of the two organisers, was given the floor over at Greenpeace Denmark's site.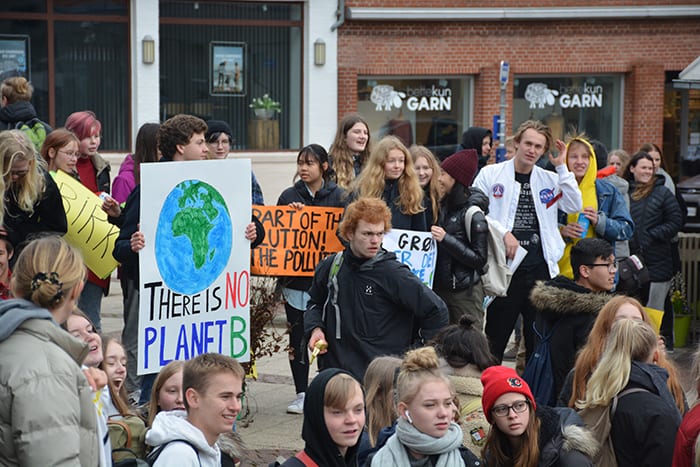 Memory for life on your back
Each year, students receive a commemorative sweater, which everyone signs on the back. It's a great tradition, and many people keep the jersey for many years - some for the rest of their lives. Also because the jersey symbolises the community the students form during the year.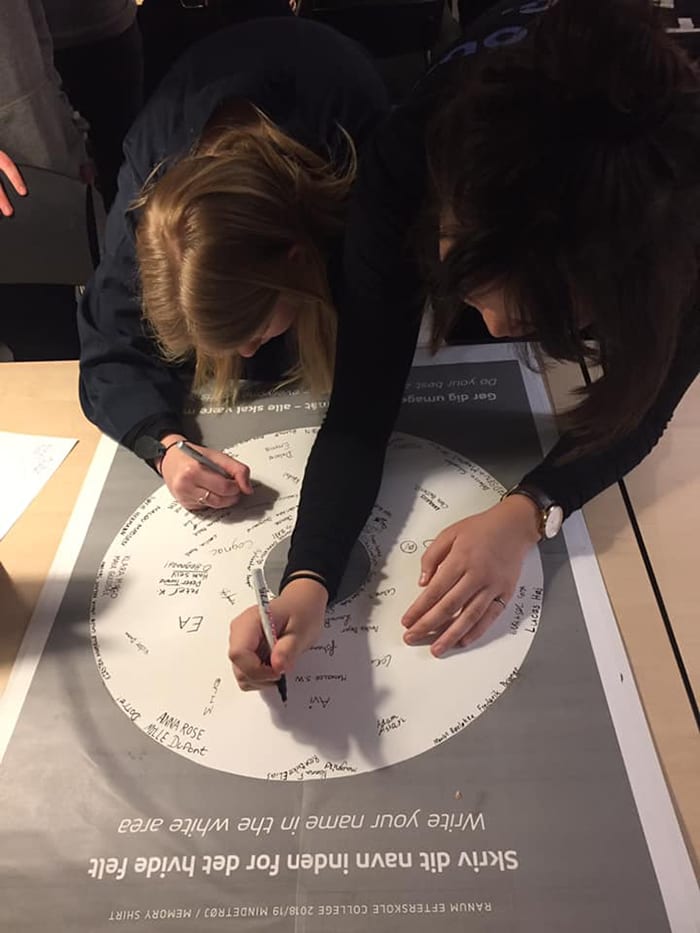 History of cultural studies: India
Welcome to India - one is tempted to say. Once again, the students tell us about their amazing experiences around the world - and this time we're going to India. Lara and Annika tell us about great experiences they will never forget. Watch the video here.
Loss and gain with the same mind...
How's your poker face?
Some are better than others, but fortunately, the fun counts most. Also this weekend, when there was a poker tournament with lots of games and prizes. A lot of good vibes were channelled into the attic of Kærhuset, around the green tables.

Do you know a young person who deserves an unforgettable year of afterschool?
Or maybe someone who hasn't decided what to do next year? Send them by Ranum - and first on a tour from here.
ReCAMP - Try life as a Romanian student
Going to school is a big decision. For those who may not know if it's for them or not, we now have a great opportunity. This weekend, a group of young people aged between 11 and 15 were able to try out after-school life at Ranum - and not least meet the current students, up close.
This is our first ReCAMP - but certainly not our last. The young people who attended the camp left happy last Sunday - and some even signed up as students for next year.
Interested in ReCAMP? Then do not hesitate to write to info@ranumefterskole.dk and get more info.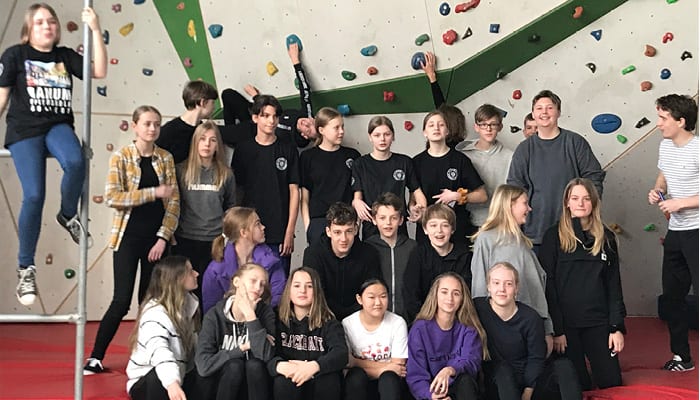 On weekends there is a very special theme. One we value very highly. It's Grandma's weekend, and that means banko and lots of fun.
Have a great weekend
Greetings all of us at
Ranum Efterskole College