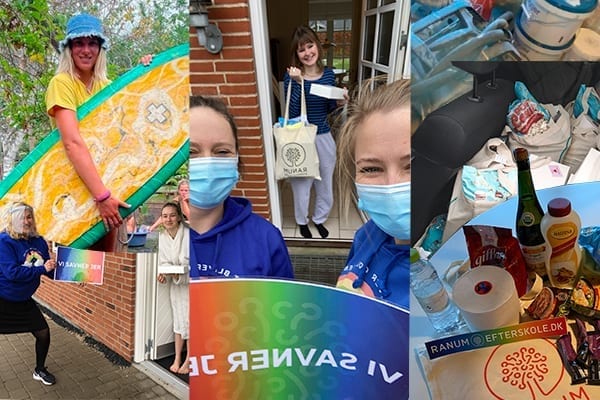 29 Jan

Ranum ToGo, historie fra Galapagos & flotte donationer

Dear reader

Så er det blevet fredag, og det betyder, at vi ENDELIG fortælle om vores RanumToGo projekt. De sidste tre dage har en hel del ansatte nemlig været rundt i hele landet for at dele poser med snacks og forskellige ting, der kan minde eleverne om Ranum – og samtidig vise og fortælle, at vi savner dem, og det hele nok skal blive godt igen.

Det har været en stor opgave at holde det hemmeligt, men det lader til, at de fleste blev overraskede og at alle blev glade (nogle endda lidt overvældede) for det

Det var en tung nyhed, vi fik torsdag aften. Nedlukningen er forlænget yderligere tre uger, og det var bestemt ikke det, vi havde håbet på. Men det til trods, så kigger vi fremad og planlægger et varieret efterskoleprogram. Og så håber vi selvfølgelig på, at vi alligevel kan mødes igen inden marts.

Lad os dykke ned i ugens historier.
Ranum ToGo – Vi rykker ud i Danmark
Eleverne fik sig en overraskelse, da det bankede på døren, og de så, at det var deres lærere, der stod udenfor. Mange blev sågar forvirrede og forstod ikke helt, hvad der foregik. Da det så gik op for dem, at besøget var for deres skyld, så blev de glade og rørte. Der var med andre ord brede smil i hele landet – og det betyder selvfølgelig også rigtig meget, når mange har været helt isolerede siden jul.
Herunder er der et par billeder af elevernes reaktioner – tryk her eller på billedet for at gå til albummet.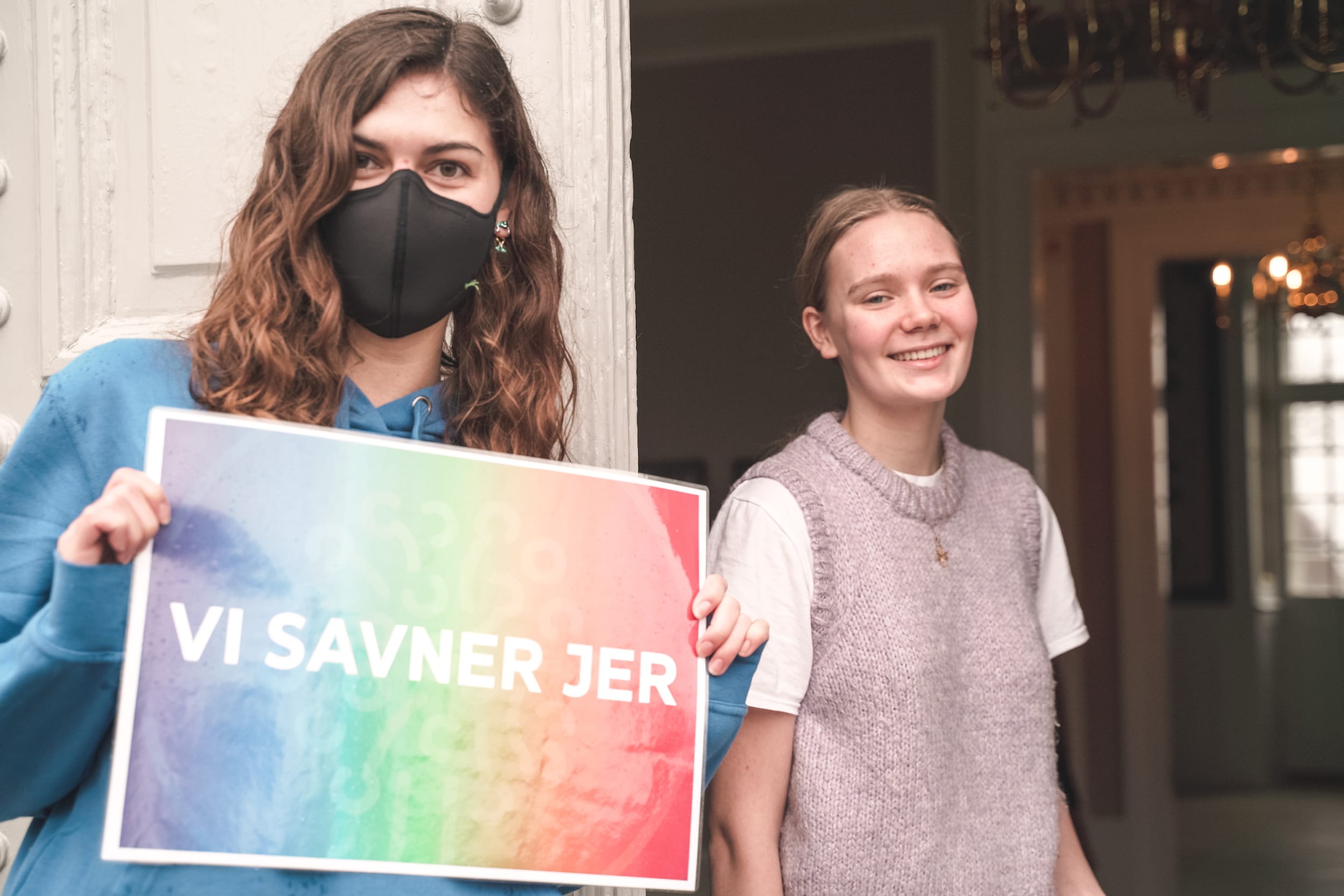 Eleonora the explorer
Eleverne havde mulighed for at møde Eleonora på et sejladseventyr ved Galapagos øerne på et zoom møde torsdag. Eleonora er tidligere elev på Ranum Efterskole College, og er på trods af pandemi kommet på togt ud i det blå.
Du kan følge Eleonora på hendes rejse på Instagram her: https://www.instagram.com/p/CJ_kFnFBLeq/
Støttearbejde og flotte donationer
We had the enormous pleasure recently of sending donations to our friendship organisation in India, ARK India Service Society; a home and support NGO for girls affected with HIV/AIDS in Chennai, India.The donations are the result of two fundraisers by current students and a donation by the parents of a previous student.
Donation of 21.327 DKK – In the autumn of 2020, three students from Ranum Efterskole College, Nanna Marie Aagaard, Arianna González Madsen, and Katja Jolina Reicheneder, made contact to the girls from ARK and organised a fundraiser as part of their IGCSE Global Perspectives group project. They first launched the fundraiser on Instagram and thereafter organised a "Bakeout" where they baked cakes and sold them at school to raise funds… finally they requested further donations instead of receiving Christmas presents..The fundraiser attracted a good deal of publicity with the front page and a two page article in "Nordjysk"; the local newspaper. This attracted further attention and donations… including a donation of 3 x 5.000dkk from Hanne & Gravers Graversen Fund!.
Donation of 1.000's of Indian Rupees – Another three current students from Ranum Efterskole College, Niels Astner Æbelø, Emma Beck Christensen, Victoria Snogdal Thyregod made contact to the girls from ARK as part of their IGCSE Global Perspectives group project to educate people about "Social Heritage limiting prosperity around the world". They raised funds through ARK*s local fundraiser – shorturl.at/ntvyK .Their video can be seen here: https://youtu.be/6oHMVPaHDho.
Donation of 5.000 DKK – Kindly donated by the parents of Julie Fryd Joost who travelled to India in 2019 (also 5.000dkk is donated to our other friendship school in India, RISE in Gingee).
A GIANT THANK YOU goes to 2020/21 students, Nanna, Arianna, Katja, Niels, Emma, and Victoria, and to 2018/19 student Julie and her parents for your amazing fundraisers and donationsARK have been forced to leave their current accommodation and are in desperate need of a new home, which is currently being constructed close to Mahabalipuram, south of Chennai, as funds come in.
These donations cover the costs to build one whole room in ARK's new home.
If you would like to donate to Ranum Efterskole College's friendship schools and organisations in Namibia, Nepal, India or Malaysia – use this link.https://shop.ranumefterskole.dk/…/donation-til-rec-fonden/If you'd like the donation to go specifically to India, then write "India" in the comment field (in the Facebook group).
Vi har stadig håndværkere
Håndværkerne og pedellerne arbejder stadig på at shine vores klasseværelser op. De er nået langt, men der er stadig et stykke vej. Nu har de jo også fået længere tid, så måske finder de på endnu mere at lave. Her er et indblik i, hvor langt de er nået.
Bernie Sanders indtager verden
Hvis du har fuldt lidt med på de sociale medier den seneste uges tid, har du sikkert set billeder af Bernie Sanders sidde i al verdens steder i sin stol med sine nu virkeligt populære handsker/mittens. Det kan vist godt kaldes et viralt hit, og vi er selvfølgelig hoppet med på bølgen. Her er et udsnit af elevernes Bernie Sanders billeder.
Virtuel Rundvisning på søndag
Vi gentager succesen fra Efterskolernes Aften! På søndag holder vi Virtuel Rundvisning igen, og hvis du kender en (eller to?), som skal med, så send dem forbi dette link:
Tilmeld Virtuel Rundvisning: https://ranumefterskolecollege.youngcrm.com/eventportal/5640
All the best,
Ranum Efterskole College