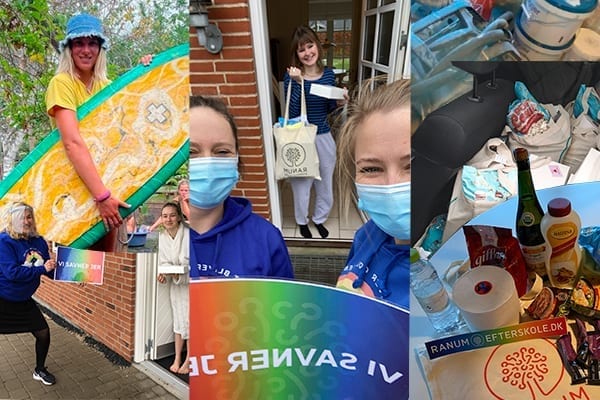 29 Jan

Ranum ToGo, history from Galapagos & great donations

Dear reader,

It's Friday, and that means that we FINALLY tell you about our RanumToGo project. For the last three days, a whole bunch of staff have been going around the country handing out bags of snacks and various things to remind students of Ranum - and at the same time showing and telling them that we miss them and everything will be alright again.

It has been a big task to keep it secret, but it seems that most people were surprised and that everyone was happy (some even a little overwhelmed) by it

It was heavy news we got on Thursday night. The shutdown has been extended for another three weeks, and that was certainly not what we had hoped for. But despite this, we are looking ahead and planning a varied after-school programme. And then, of course, we hope to meet again before March anyway.

Let's dive into the stories of the week.
Ranum ToGo - We move out in Denmark
The students were in for a surprise when they heard a knock on the door and saw their teachers standing outside. Many were even confused and didn't quite understand what was going on. When they realised that the visit was for them, they were delighted and touched. In other words, there were broad smiles all over the country - and of course that means a lot when many people have been completely isolated since Christmas.
Below are a few pictures of the students' reactions – click here or on the picture to go to the album.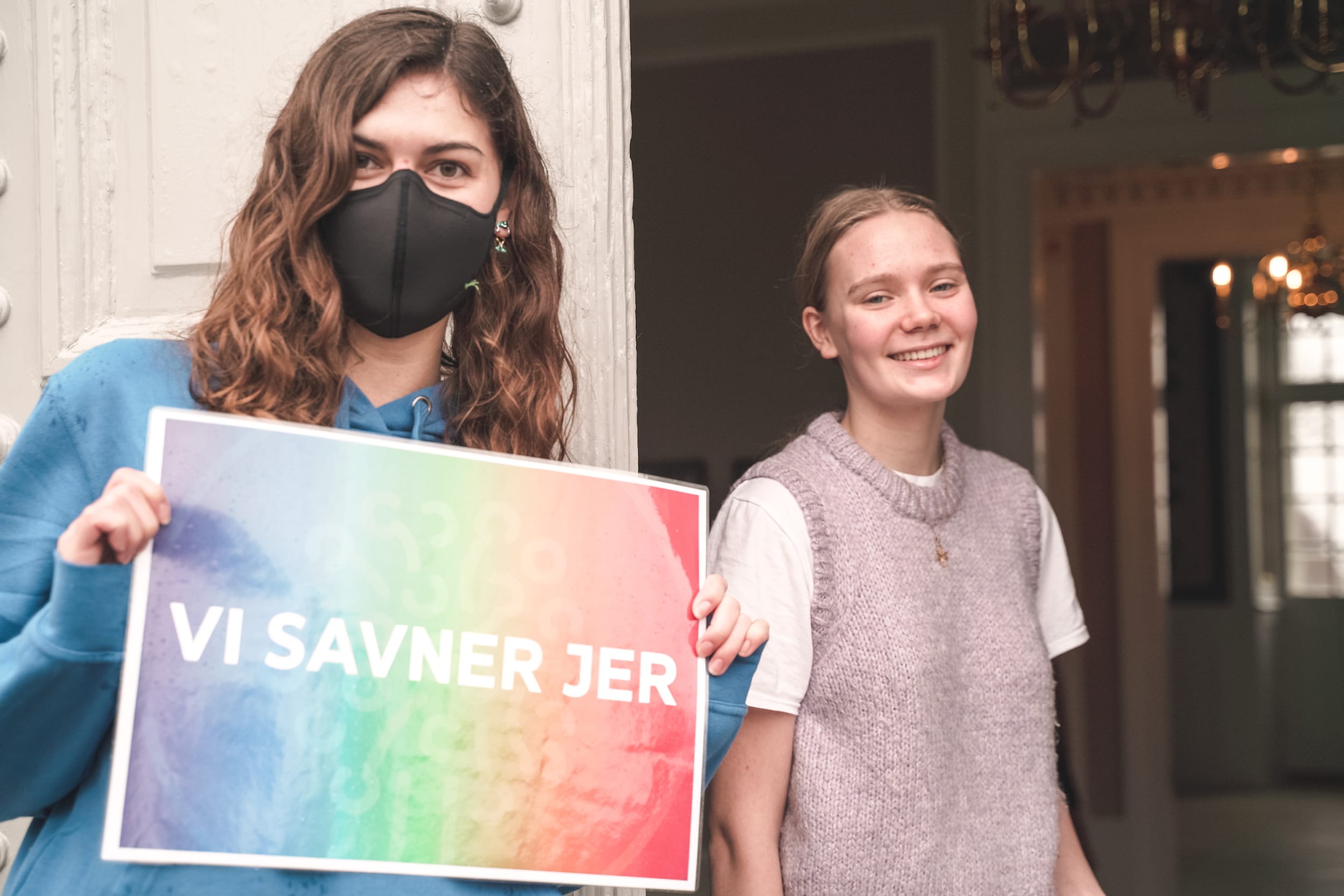 Eleonora the explorer
Students had the opportunity to meet Eleonora on a sailing adventure at the Galapagos Islands during a zoom session on Thursday. Eleonora is a former student at Ranum Efterskole College, and despite the pandemic, has set off into the blue.
You can follow Eleonora on her journey on Instagram here: https://www.instagram.com/p/CJ_kFnFBLeq/
Support work and great donations
We had the enormous pleasure recently of sending donations to our friendship organisation in India, ARK India Service Society; a home and support NGO for girls affected with HIV/AIDS in Chennai, India.The donations are the result of two fundraisers by current students and a donation by the parents of a previous student.
Donation of 21.327 DKK - In the autumn of 2020, three students from Ranum Efterskole College, Nanna Marie Aagaard, Arianna González Madsen, and Katja Jolina Reicheneder, made contact to the girls from ARK and organised a fundraiser as part of their IGCSE Global Perspectives group project. They first launched the fundraiser on Instagram and thereafter organised a "Bakeout" where they baked cakes and sold them at school to raise funds... finally they requested further donations instead of receiving Christmas presents..The fundraiser attracted a good deal of publicity with the front page and a two page article in "Nordjysk"; the local newspaper. This attracted further attention and donations... including a donation of 3 x 5.000dkk from Hanne & Gravers Graversen Fund!.
Donation of 1.000's of Indian Rupees - Another three current students from Ranum Efterskole College, Niels Astner Æbelø, Emma Beck Christensen, Victoria Snogdal Thyregod made contact to the girls from ARK as part of their IGCSE Global Perspectives group project to educate people about "Social Heritage limiting prosperity around the world". They raised funds through ARK*s local fundraiser - shorturl.at/ntvyK Their video can be seen here: https://youtu.be/6oHMVPaHDho.
Donation of 5.000 DKK - Kindly donated by the parents of Julie Fryd Joost who travelled to India in 2019 (also 5.000dkk is donated to our other friendship school in India, RISE in Gingee).
A GIANT THANK YOU goes to 2020/21 students, Nanna, Arianna, Katja, Niels, Emma, and Victoria, and to 2018/19 student Julie and her parents for your amazing fundraisers and donationsARK have been forced to leave their current accommodation and are in desperate need of a new home, which is currently being constructed close to Mahabalipuram, south of Chennai, as funds come in.
These donations cover the costs to build one whole room in ARK's new home.
If you would like to donate to Ranum Efterskole College's friendship schools and organisations in Namibia, Nepal, India or Malaysia - use this link.https://shop.www.ranumefterskole.dk/…/donation-til-rec-fonden/If you'd like the donation to go specifically to India, then write "India" in the comment field (in the Facebook group).
We still have craftsmen
The carpenters and janitors are still working to brighten up our classrooms. They have come a long way, but there is still some way to go. Now they've got more time, too, so maybe they'll find even more to do. Here's a look at how far they've come.
Bernie Sanders takes over the world
If you've been following along on social media for the past week, you've probably seen pictures of Bernie Sanders sitting all over the place in his chair with his now really popular gloves/mittens. I guess you could call it a viral hit, and of course we've jumped on the wave. Here's a sampling of the students' Bernie Sanders photos.
Virtual Tour on Sunday
We repeat the success of the Afterschool Evening! On Sunday we're holding the Virtual Tour again, and if you know someone (or two?) who's coming, send them by this link:
Sign up for a Virtual Tour: https://ranumefterskolecollege.youngcrm.com/eventportal/5640
All the best,
Ranum Efterskole College