03 Aug

Experience the efterskole life

Efterskolernes Dag bliver online pga. Covid-19 restriktioner.

Efterskolernes Dag afvikles ikke som et fysisk arrangement, men som virtuelle oplæg og rundvisninger.

På denne side samler vi alt det digitale indhold, vi gerne vil vise dig på Efterskolernes Dag.
Program for the Efterskole Day
Søndag kl. 10 og kl. 13 vil der være en live velkomst med sang, musik og optræden. Efterfølgende er der mulighed for at chatte med elever og lærere, samt se og høre om skolens værdigrundlag på video.
Book a guided tour
Det betyder meget at opleve skolen og efterskolelivet. Derfor har vi også arrangeret rundvisninger i mindre grupper over efteråret, som kan bookes ved at klikke her.
https://ranumefterskolecollege.youngcrm.com/eventportal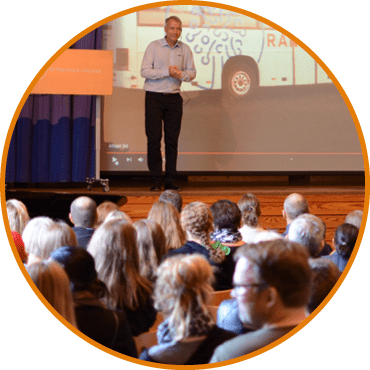 Presentation
Hear about the school's values, teaching, activities and travels. If you can not wait at all, you can read more about teaching, activity subjects and travels here.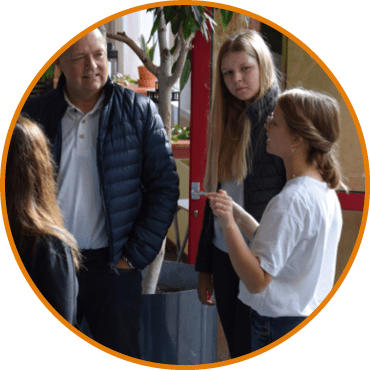 Guided tour
The students will show you the school and tell about the life at Ranum.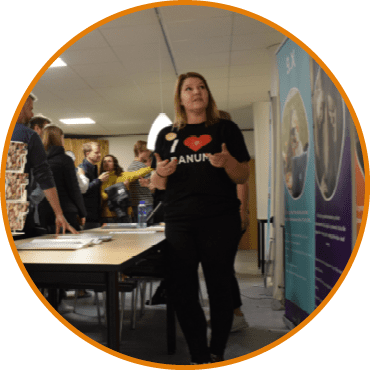 Info Café
Enjoy refreshments, hear about our international profile, experience the profile subjects and meet our teachers and students.
Experience the world
An efterskole stay cannot be described in words - it must be experienced. In the video below, you can get a sense of what an efterskole year at Ranum means.
Imens vi venter på Efterskolernes Dag, kan du høre og læse mere om efterskolelivet på siden her.
Read the Ranum Magazine
If you want to prepare a little for your visit on the Efterskole Day, you can find out more in Ranum Magazine. Here we have everything about subjects, housing, efterskole life and much more.
Click the picture or the button below to read the magazine. It's in Danish right now but it will get translated very soon. Sorry for the inconvenience.