03 Aug

Oplev efterskolelivet 2019

Denne side er forældet. Gå venligst til Efterskolernes Dag 2021 (klik her) for opdaterede informationer.
Program for the Efterskole Day
Søndag kl. 10 og kl. 13 vil der være en live velkomst med sang, musik og optræden. Efterfølgende er der mulighed for at chatte med elever og lærere, samt se og høre om skolens værdigrundlag på video.
Book a guided tour
Det betyder meget at opleve skolen og efterskolelivet. Derfor har vi også arrangeret rundvisninger i mindre grupper over efteråret, som kan bookes ved at klikke her.
https://ranumefterskolecollege.youngcrm.com/eventportal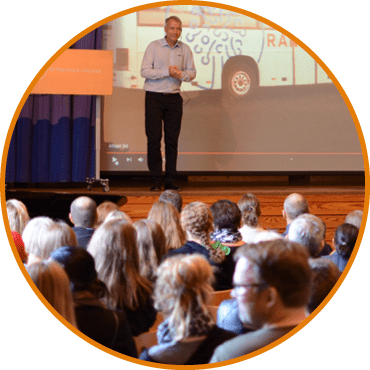 Oplæg
Hør om skolens værdigrundlag, undervisning, aktiviteter og rejser. Hvis du slet ikke kan vente, kan du læse mere om teaching, activity subjects and travels here.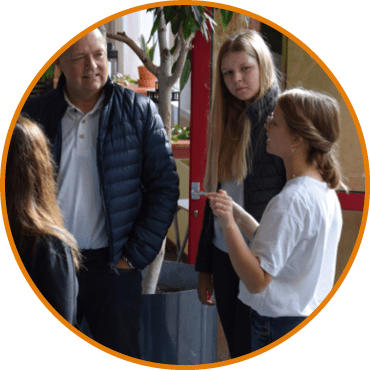 Guided tour
Eleverne viser rundt og fortæller om efterskolelivet på Ranum.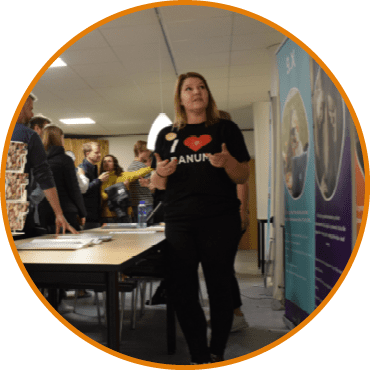 Info Café
Her kan I nyde en forfriskning, høre om vores internationale profil, opleve profilfagene og møde lærerne og tidligere elever.
Et år med udsigt til verden
Et efterskoleophold kan ikke beskrives i ord – det skal opleves. I videoen herunder kan du få en fornemmelse af, hvad et efterskoleår på Ranum betyder.
Imens vi venter på Efterskolernes Dag, kan du høre og læse mere om efterskolelivet på siden her.
Læs Ranum Magasinet
Hvis du vil forberede dig lidt på dit besøg på Efterskolernes Dag, så kan du med fordel orientere dig i Ranum Magasinet. Her står alt om fag, boformer, efterskoleliv og meget andet.
Tryk på billedet eller knappen herunder for at læse magasinet. Du bliver sendt til en digital bladre-PDF.