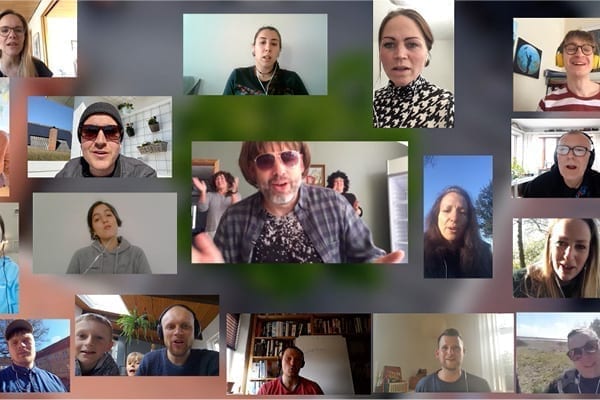 01 maj
Dear reader
Here you have this fridays newsletter, covering all the events of the week, anything and everything.
Community singing: "Lad dem lege i Livstræets krone"
You might know this song, but in case this is the first time you hear "Livstræet", it's a good old "højskole"-song, that has really found a special place in our hearts here at Ranum. It is our community song. It triggers a lot of fond memories from the assembly hall and it takes us back to the time where we could all be together.
Therefore we decided to sing "Livstræet" for the students. Also to remind them that we are still here and still thinking about them. Please feel free to join in when you watch the video beneath.
Art & Design: Everything will be alright again
The rainbow has a lot of different meanings. In Christianity it is a sign of God's pact with humanity. In the society it is a symbol of community, equality and unity. In this period the rainbow has become a symbol of something new: "Everything will be alright again". The Art & Design team was asked to examine this concept and create their own rainbows to give hope and confidence to people around them.
You can see all the pictures and the students' descriptions on Facebook in this post.
Contribution to debate: "CoVID-19 lockdown isn't going to stop air pollution or climate change"
The students are still having lessons and are still doing assignments. Often times these assignments are about the current situation. Benjamin, a 10. IG student wrote a really good contribution to debate in the subject Global Perspectives. This deserves to be read by as many people as possible, so you will get the opportunity here.
It concerns the effect of the corona virus on the climate, and it is Benjamins attempt to shed some light on the relation between the two.
Read it here, or click the picture below.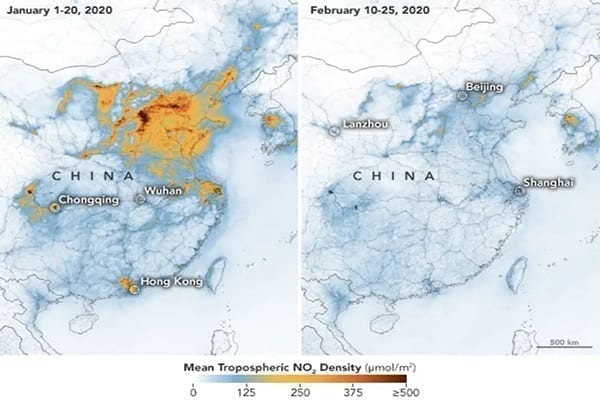 Wildlife: Namibia fundraising campaign
Our culture subject teachers are very dedicated, and one of them is Carsten. He has traveled to Namibia quite a few times to help out in the N/a'an ku sê Wildlife Sanctuary. They have been hit very hard by the crisis, and therefore Carsten started a fundraising for the wildlife in Namibia.
Carsten writes:
"Fundraising for the N/a'an ku sê Wildlife Sanctuary in Namibia in a difficult time (covid19) Help out with securing the future of the animals right here. We have now gathered 2.750 kr – thank you to everyone who helped out. These Chacma baboons end up at N/a'an ku sê for various different reasons, but all of them have in common that they will spend the rest of their life at the sanctuary. Every day a large group of baboons go for a walk and get the chance to climb, play and experience different things. Marlice van Vuuren (founder of N/a'an ku sê) gladly shares his water bottle with them Send your contribution via MobilePay (60138120) Thank you in advance "
Friday-assembly: Peter & the panel
This friday-assembly was a new version of a panel debate with four philosophy students. Peter had gathered some questions and issues which some other students had send to him. Together they found solutions. Or at least some form of answer to what could be the solution.
There we go. This was all for this week's newsletter. It is great that you keep reading the updates, so thank you very much. We will keep going and hope that we get some good news in the next phase of the reopening of Denmark. Hopefully it will be our turn very soon, so we can get a good end to this efterskole year.
Have a good weekend
From all of us at
Ranum Efterskole College